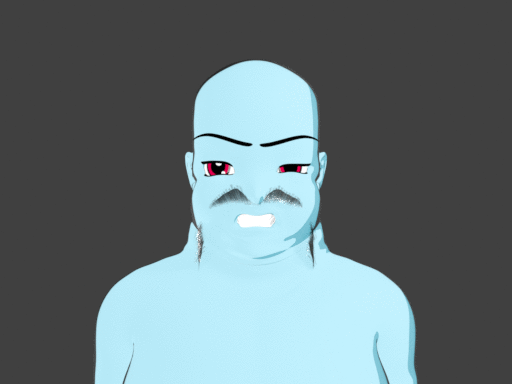 The less a writer discusses his work—and himself—the better. The master chef slaughters no chickens in the dining room; the doctor writes prescriptions in Latin; the magician hides his hinges, mirrors, and trapdoors with the utmost care.(Jack Vance)
sincerely,
Goldman Morgan,
the vaultkeeper of Tyrnannoght
---

---

the collector returns
Goldman Morgan takes a cut
Goldman Morgan credits to accounts
Number of client accounts active : 192
Number of npc accounts active : 8
Number of zone accounts active : 9

---
...stuff
as per 2-day :
from :
https://steemd.com/tx/7017698eca2e0621bff7bb20e56b8a6e0f91af04
to :
https://goldmanmorgan.000webhostapp.com/customjlol.php
that's actually "getting stuff from the chain" , heh ... no sql or anything BUT ... there's more to Rome than meets the lions (ofcourse there is) ... presentable ?
that's not encrypted yet, precious, im sure any teknofile can decode that but it will be i just need to pack it more so it takes less space, that's about 5kb for how many acts atm ? 167 or something ... if max size is 64 and i twiddle some that leaves about space for .. 2000 ? if i ever get to 2000 players i'll have a lol ... like dancing nakes in the strret or something
, gud !
no ofcourse that doesnt keep all transactions ... why would i ? its a game ... the exact balance will do, i can keep some logs myself and no one has to have ANY json on their accounts, aint that nice ... (and private if you like)
functional first maybe .. everything works, the cron works, the apis work, the post will credit everything should do what it should do, we just moving while we have a moment of clarity to expand what we have with what we can, heh
das one on hostinger so tht should handle traffic (i sure hope it will , eyes on the f00tjer ... get to the tables right away, or in an hour or so, i doubt anyone's waiting, as everyone gets their shares and returns while sleeping anyway when applicable (but its not a bank , that's a side-effect of the original xpermient (when steem was still at around $3 , heh ... imagine that bit if you like but maybe not cuz thats depressing :)
---
and this ... as per yesterday
gonna take this one offline soon, the bedroomserver isnt fit for traffic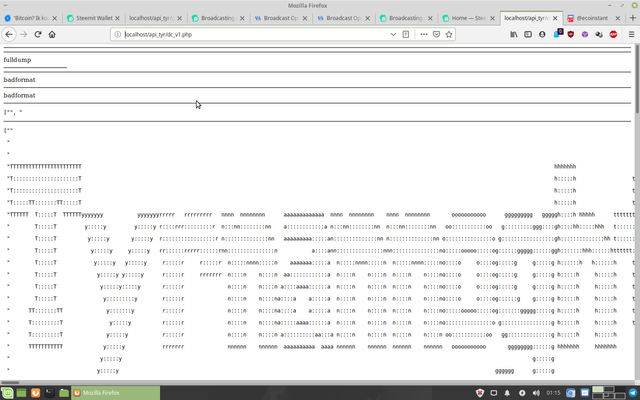 custom JLOL ... a whole new kind of spamvertising but there's not one single UI that has the 'ascii' bit set , so ... but its all possible ... im not linking the link, its on my bedroomserver and that thing cant handle too much attention
and i dont have money for better
... so
belgian laws ... flanders funny and then this steem thing ...
and then and thus but well , its not like i got anything better to do when i have five seconds of clarity and at least
i WANT to do this :D
---
---
post format will be under reconstruction ... as time, chaos and clarity permits ,
the client numbers are here
the rest of the numbers is here
the bot - samples will be here
---
Goldman Morgan has paid off 35.40% of loans
client/player/sponsor/npc/zone accounts are 99.57% secured
---

- there is room for 0 special deals - authorized commenters yesterday : 1 - valid comments yesterday :0 - last version of text excluding media was at 22.500% of max size for steemchain
---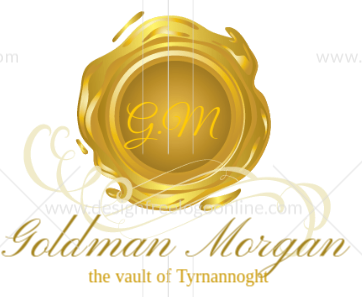 Gold is for warriors,
Gold rings for their lady loves;
Paper bills for serfs.

---
#programming
#gamedev
#graphics
#coding
#simulation
#game
#rpg
#token
#smarttoken
#trade
#goldmanmorgan
#tyrnannoght
#rudyardcatling
#goldmanmorgancoin
the manual
:
v0.2 : the @goldmanmorgan manual
---
Trying to shorten the post to save rc , so :
The goldmanmorgan how and what , here :

The @goldmanmorgan why , on @tyrnannoght and here :

---
powered by : @jumbot , @steem-ua , @steembasicincome (im not sure here lol ... its a levelthing then ... fine = suk steemprice to blame in that case), @incinboost