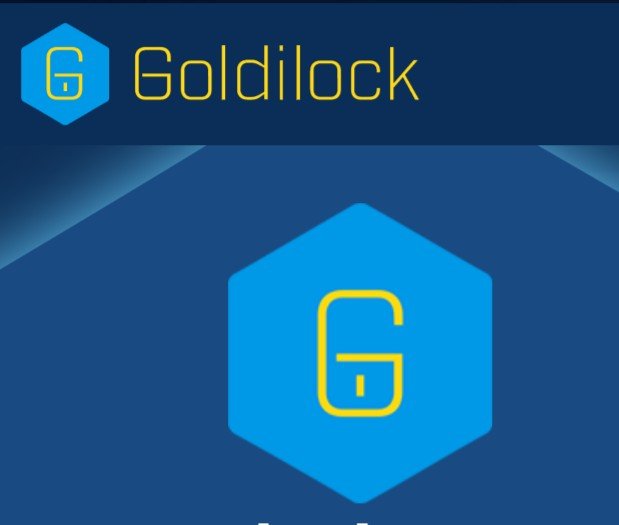 Source
A lot of tech ideas are been built on the blockchain, more and more still coming as challenges and ideas with innovative and creative ways to solve real-life problem surfaces. In this case, security storage of data, be it in e-format or as real as your visa and paper document. The fact is, a lot of companies and banks are banking on this new idea, set to revolutionize the data storage world.
Goldilock is the best way to store data. As users of cold storage and hot storage begins to get there data hacked times without number, there has been concern in many quarters if we can ever be truly safe from information and data hack. The fact is, Yes we can. The future lies with goldilock.
"Goldilock is revolutionizing the way data is stored on the Internet by building an ecosystem to secure cryptocurrencies and digital assets for individuals and institutions."
You might be thinking, how will an individual gets to benefit from this. Goldilock bank on the Private Key usage, but this is different a little bit, the individual Private Key is offline and gets only accessible during transaction. In a "non-IP command by the consumer over the Public Switch Telephony Network (PSTN)".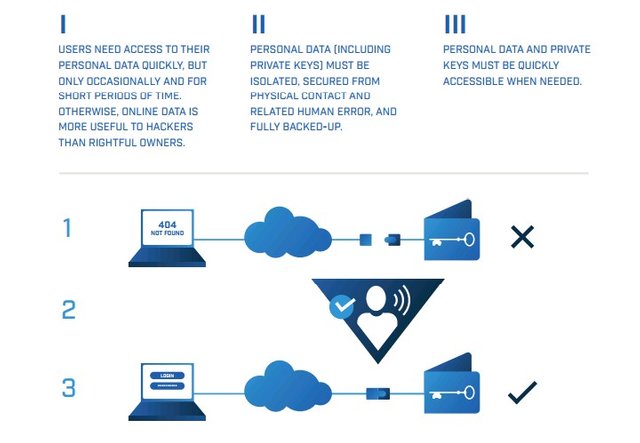 Source:Goldilock Whitepaper
Corporate institutions also gets to benefit as each of there storage, either cold or hot can be made into the Goldilock server. Cryptocurrency exchanger also gets to have there currency been placed on Goldilock server.
Goldilock will surely change the way we handle personal data in that users are free to store there data and have a rest of mind, we are talking of the most secure data storage initiative ever created here.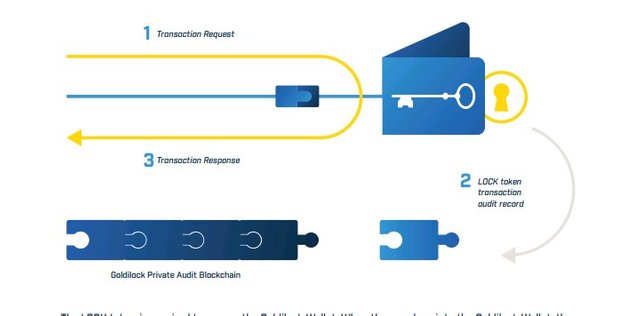 Source
Companies too have a lot to benefit as earlier said, some are already operating a cold/hot storage, Goldilock is going to incorporate this into the system and also maintain his offline data storage technique. That air gap technique is the best thing that can ever happen to a user safeguarding his data, as a form of offline gap between the stored data and the online access. At the sane time, data are made readily accessible to users, while the private key stays inaccessible until a two factor authentication is done.
Goldilock is partnering with NEO because of NEO's achievement in regulatory compliance and faster transaction process. And this features are similar to Goldilock code of conduct. Goldilock tokens is been launched on NEO platform.
To me I've never seen an idea so beautiful like this, coming from a country where hackers live everyday by siphoning users data, internet scammers also pry on there victim as many of them leave there personal data on an open source system. Banks aren't left out too, many don't have the most secured system, banking on international cyber security, the liles of Avast and Eset who can still get hacked.
I see Goldilock as the solution to this, banks can opt in to this platform and have there customers rest of mind forever, so are institutions.
To read more on Goldilock.
Goldilock Website
Goldilock WhitePaper
Goldilock Tokenomics
Goldilock Telegram
Goldilock Discord
Goldilock Linkedin
Goldilock Facebook
Goldilock Twitter
Goldilock Reddit
Goldilock Github
This is my entry into @originalworks contest.
goldilock2018
Twitter Link : https://twitter.com/tenibolade/status/1026836855868850176
goldilocktwitter