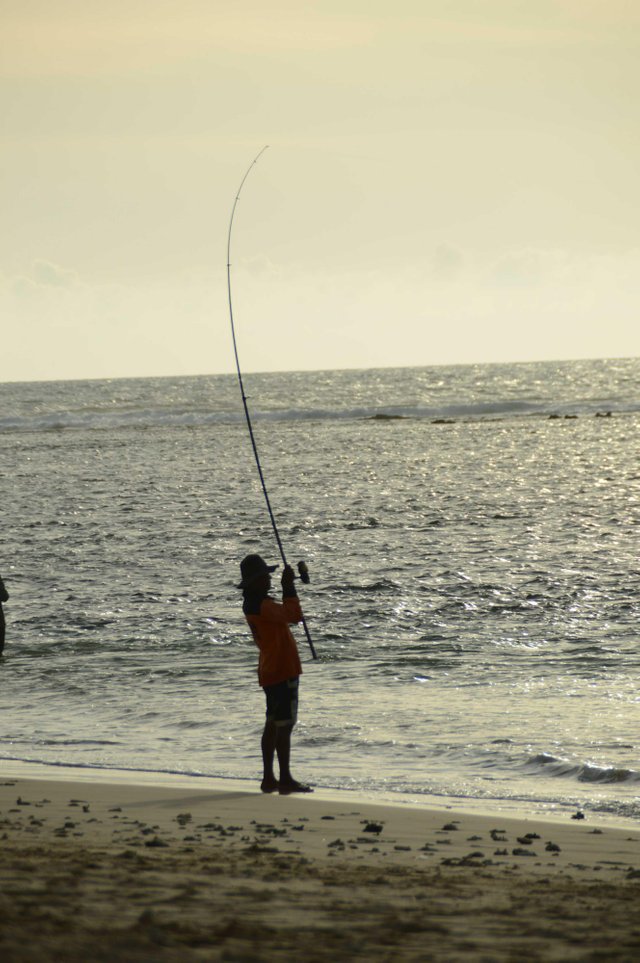 Basically, the time to eat fish is not like humans who already have eating habits in the morning, day and night. The appetite of the fish is determined by the condition of the water temperature and the level of availability of food sources for fish. Where the habits of fish will be more fierce appetite when the condition of warm water.
---
The eyesight of the fish is basically about the same as that of a cat, both of which can be seen seeing at night / darkened. If yes yes certainly a lot of fish that enter the hospital because of reefs at night.
For the steemians friends who like fishing, we can occasionally join fishing together.
In addition to channeling fishing hobby, Lampuuk Beach is also famous for Sunset photo shoot, when the weather is fitting and bright, not escape also for photography lovers capture a good sunset here.
My goal is to share with this amazing community my passion in photography, and hopefully contribute to the amazing inspirational content on Steemit. Hope you enjoy this post I am trying hard to provide original quality content. Driving the vehicle exceeds the highest speed limit set nationally or by urban, inter-city and highway areas.
---
Title : A fisherman Fishing On The Beach
Camera : Nikon D3200
Location : Laumpuuk, Banda Aceh, Indonesia
---
If you like my content and contests please follow to further support photography on Steemit.
Thank You For Visiting My Blog Upvote, resteem, and comment. If you like this post. @molyshare