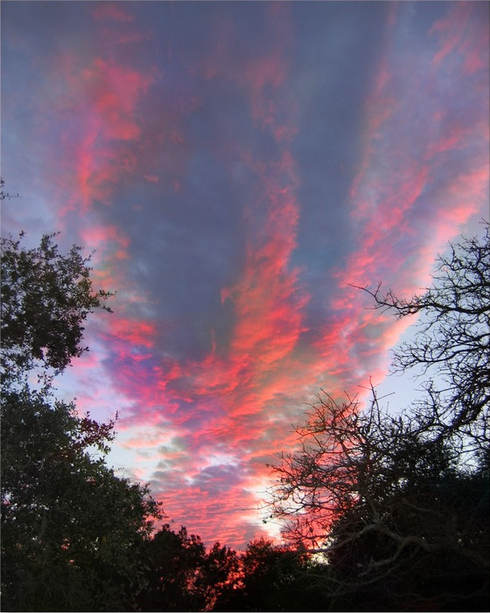 This was taken in the backyard one afternoon about 10 years ago. It is one of those rare experiences when the sky appears so dramatic. I was fortunate to be in the right place at the right time to take this shot with a basic Canon Powershot camera, for this I'm very grateful.
Notes on Gratitude :
Good video on the Law of Gratitude (Dr. John Bergman)
Being grateful is good for your health
https://www.dallasnews.com/life/healthy-living/2017/11/21/grateful-makes-us-healthier
"Give thanks to the Lord, for He is good, for His steadfast love endures forever."
(Psalms 136:1)
"Rejoice always! Pray constantly. Give thanks in everything, for this is God's will for you in Christ Jesus."
(1 Thessalonians 5:16-18)