You might have noticed that I have not been very active on Steemit these past few weeks. This is due to my work, in which I have been away in remote regions along the British Columbia coastline in an area known as the Great Bear Rainforest. It was as amazing as I thought it would be and had the great opportunity to meet some new and incredible people, interact with some awesome wildlife and took a few photos here and there.
This shot really captured the real nature of what 100's of fires ripping through the province of BC can do to the lighting for photographs. It is actually a sunrise through the haze of the smoke, which at times during this day was stinging my eyes and could feel the smoke in my throat - not a great thing.
But sure was a pretty sunrise.
---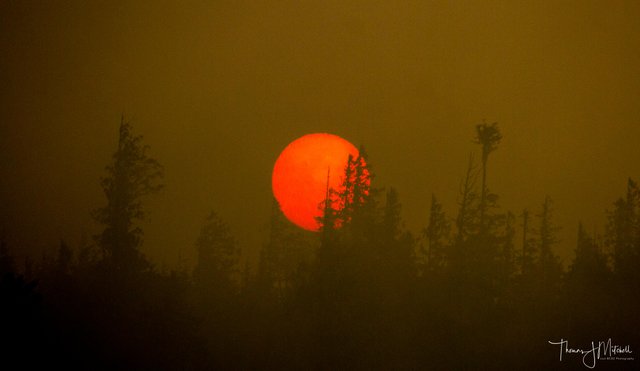 Click image to view full size
---
Thanks for reading and all the support, Steemit!!

Dont forget to Upvote & Resteem!!!

All stories & photographs are of my own work unless noted under the picture in question.

For more stories and photos check out my Instagram feed

Check out my website - Just BCOZ Photography