My Favourite 9 Sunsets of 2019.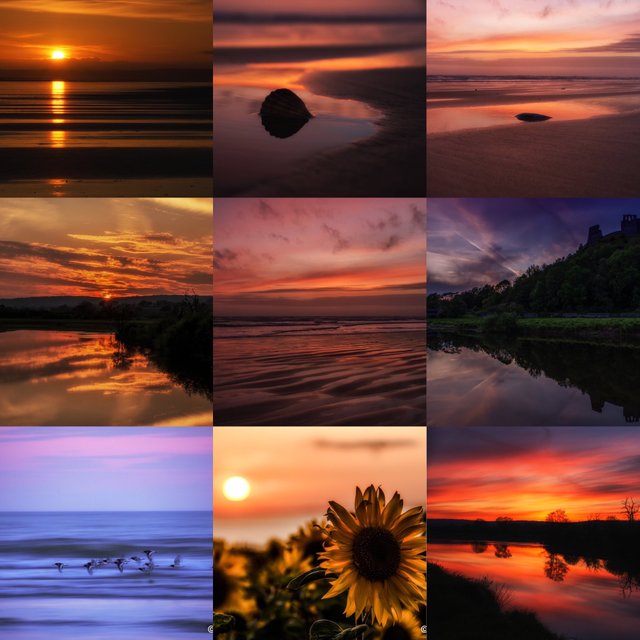 Happy New Year!
Here is a my favorite 9 from good old 2019. Didn't get as many days out with the camera last year, hopefully 2020 will be a great year for capturing some stunning sunsets!
What I use
Nikon D7200.
Sigma 18-300m
Software Adobe Lightroom.
Taken by Steve J Huggett.
Location
Wales UK
Thank you
I appreciate you taking time to read this post and viewing my photos. I hope you enjoyed them. Please let me know what you think in the comments below.
Please follow me on Steemit @stevejhuggett.

Image © Steve J Huggett. All Rights Reserved.
www.www.sjhuggettimages.co.uk