Morning path
is covered with dry eucalyptus leaves and shriveled bark pieces. It smells fresh, like it has been sanitized by nature last night for us to enjoy in the morning. It is very inviting, if only I could get out of bed early enough to enjoy this walk before the day starts!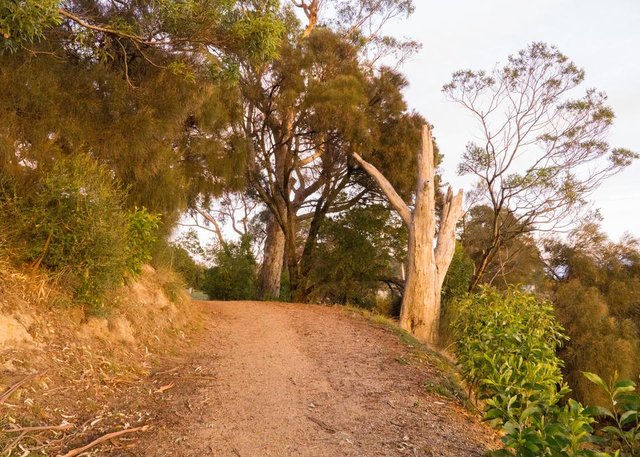 This is my entry for the goldenhourphotography contest. Thank you @juliank for creating and curating the contest:
To participate share any golden hour related photography with the tag #goldenhourphotography. Good luck and have fun!
---
Image source: photo by @steemulator
Camera: Sony a6000
Location: Australia