This glowing goldenhour cloud was floating through the eastern sky, not the western sky.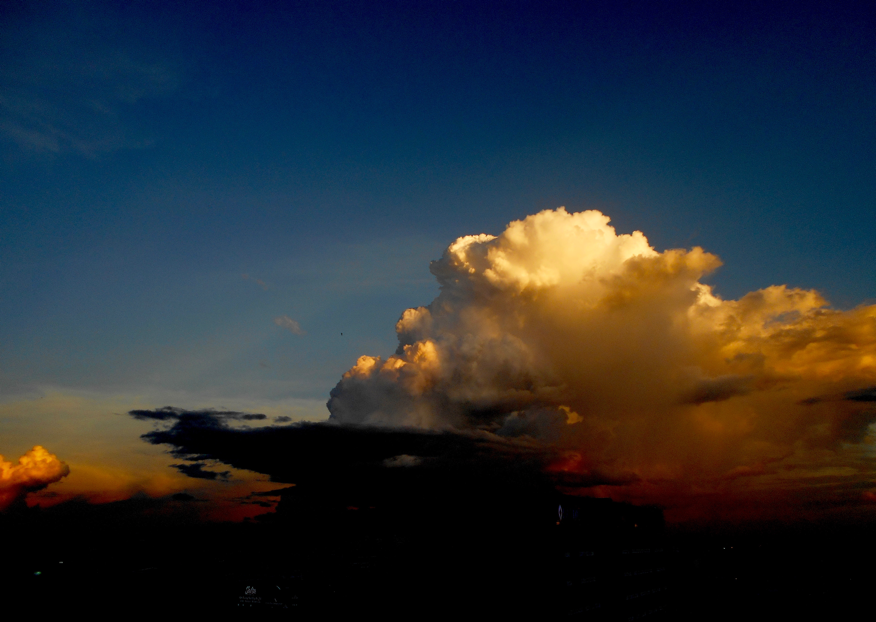 [Right-Click Here to Enlarge Photo]
The sunset … in the east
About 30 minutes before the sunset, nothing much was happening in the western sky. The sun was still hanging well above the horizon, surrounded by white clouds in a blue daylight sky. I figured I'd have to wait quite a while to catch any goldenhour photo worthy of the term. 
Soft white and deep blue and flaming orange
While I lingered on the rooftop, I turned towards the east. There, right in front of my eyes, was this massive, billowing cloud of flaming orange.  All framed by a few black clouds and the deep blue of the late afternoon sky. And with a few soft tufts of white gently wafting from its peak.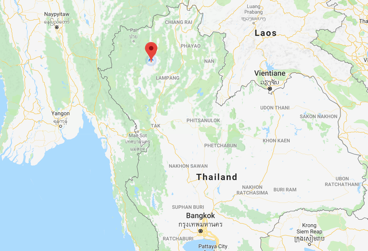 Location –
Chiang Mai, on Google Maps
This is my entry in
@juliank
's GoldenHour Photography contest.