Hidden hippy gem in the midst of East London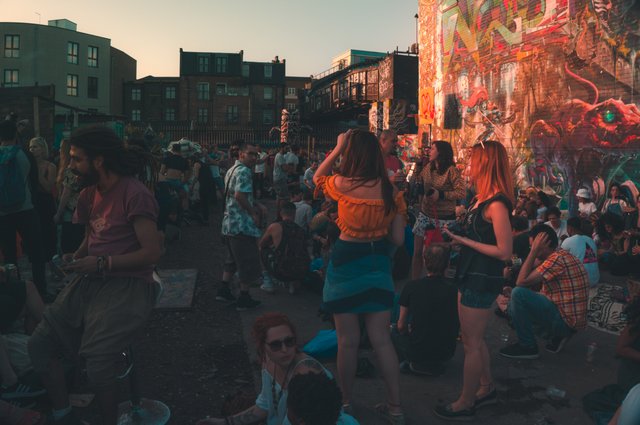 Norma and @flaneuse sunbathing in gentle golden showe... HOUR light
Picture a massive, open-space den for free-spirited people to chill, dance to the tribal beats of live music and showcase makeshift art. Shoreditch is a known spot for people of artsy walks of life, and trust me, these people KNOW how to chill.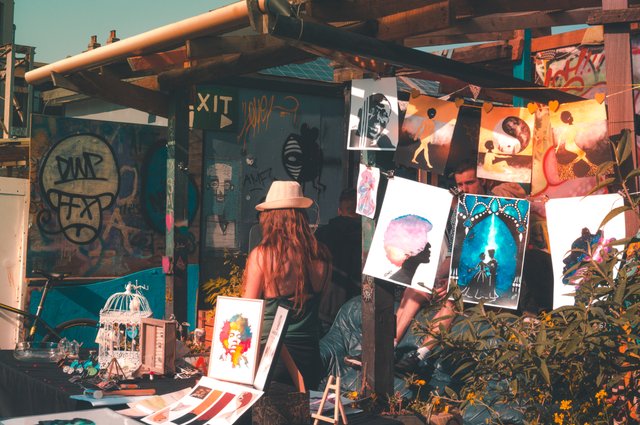 You can buy art, food and beer here
It wouldn't be uncommon to overhear someone talking about their adventures around the world, for example we witnessed two people recognise each other from a hostel in Peru. Hippy vibes abound, this mystical haven doesn't even have an official website,and it's run by volunteers.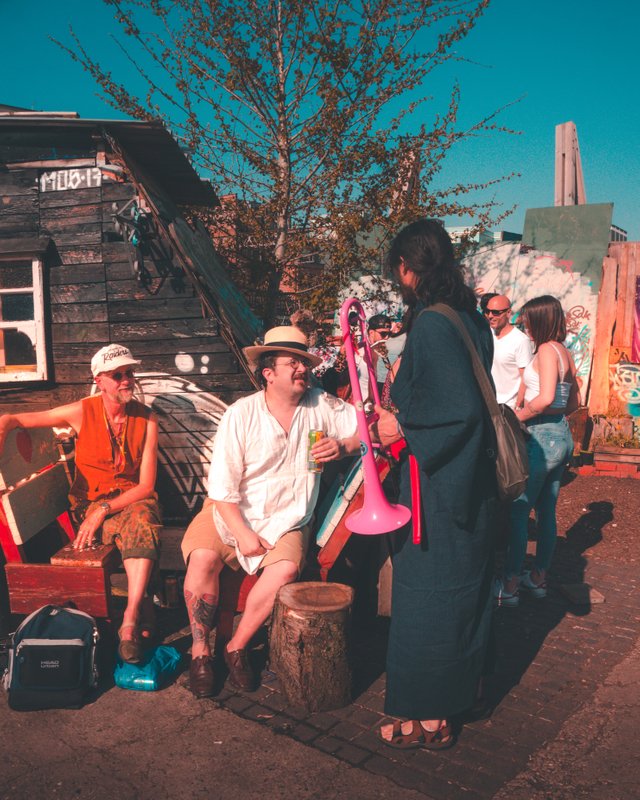 Friendly people interact with each other, life is good
You won't find anything remotely close to Nomadic Community Gardens in London, perhaps even in the whole of UK. Definitely a must see if you're around, you can even get a little glimpse of it from our Shoreditch episode on YouTube below:

Some logistics / specifics to consider:
There are a few little street-food vendors at the garden - if you are happy eating outside with plastic cutlery.
They sell a very limited range of craft beers
They accept cards
Naturally, there will be queues - we normally bring our own booze and snacks from the nearby Tesco / Sainsburys
There is a street-food market right outside of the NCG (weekends only) plus some off-license stores (that are slightly overpriced), but the food market is another must visit
Kids friendly zone - bring your offspring for a nice sunny chill day and you won't regret. Provided you have kids
If you want to witness the party in full swing including live music from the the stage and a massive bonfire - visit on a Sunday. The later it is, the hotter the party (and the bonfire)gets. If you're into a quieter setting - go during the week.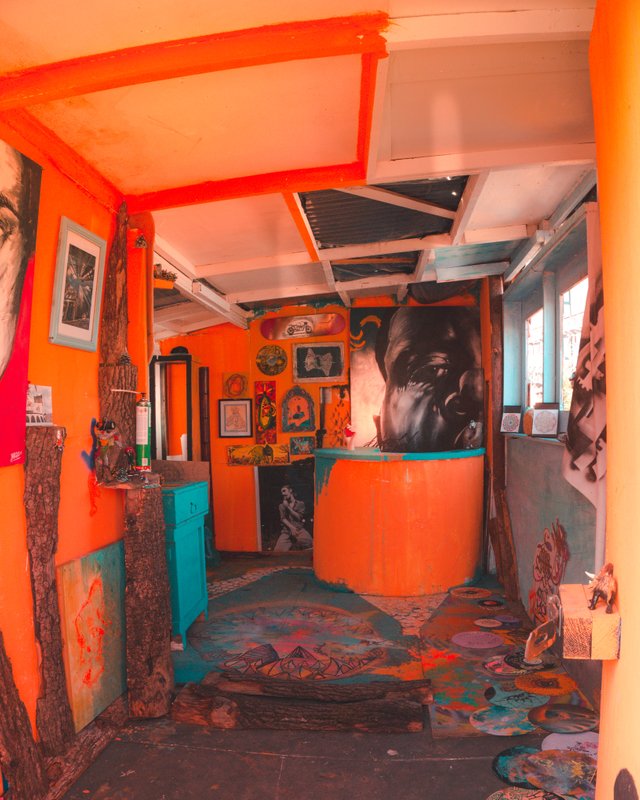 You're surrounded by artsy decor
Grab your friends and enjoy your sunny Sunday at Nomadic Community garden in Shoreditch. Hope you enjoyed, let us know your thoughts in the comments below.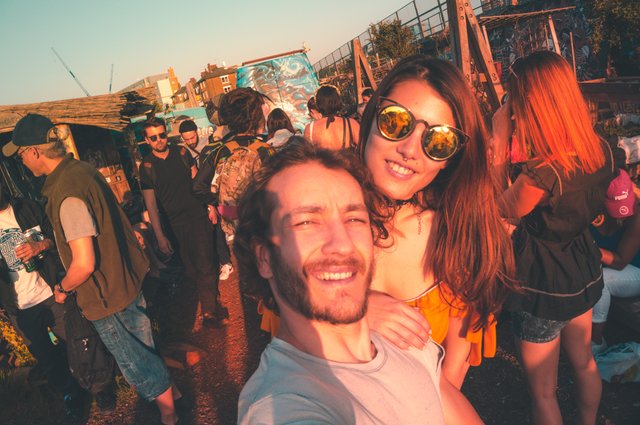 → Follow us for funny travel pics on Instagram or Facebook
→ Watch Buttpacker's Shoreditch: Brick Lane Market on YouTube
→ Learn the art of shucking oysters in MOTHERSHUCKER #1