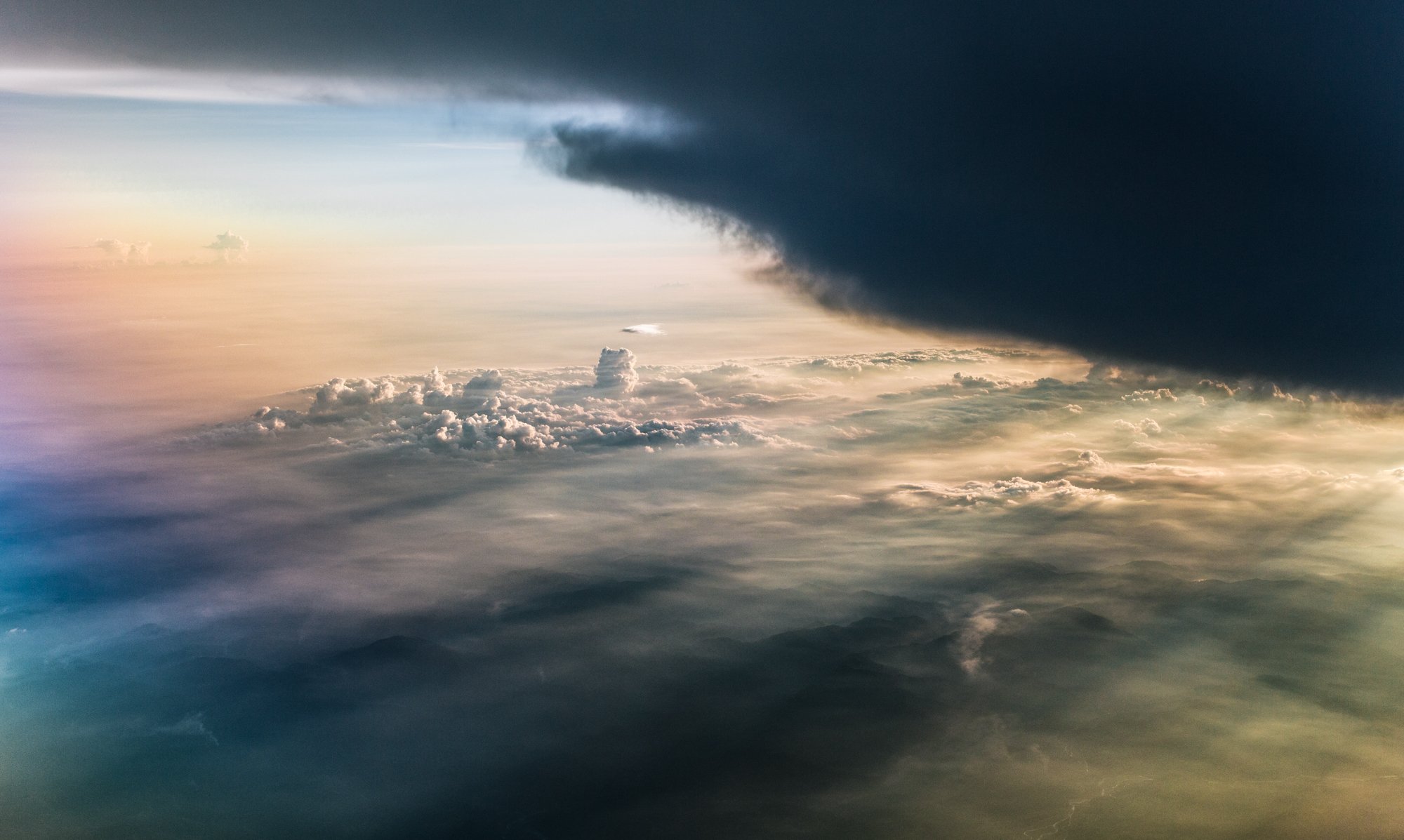 Here's a different angle for a goldenhour photo, this one was taken flying into the Philippines just before sunset not so long ago. The thick black cloud on the right created beautiful light rays below it.
We hope you like it.
James & Danielle
---
Don't forget to Upvote and Resteem!!
&
For more beautiful photos or to follow our blog
The making of our ocean film 'The Map to Paradise'
Follow us @bluebottlefilms
---
© 2018 Bluebottle Films