My Entry to Goldencenser challenge #16
JESUS CHRIST LOVES US ENDLESSLY
---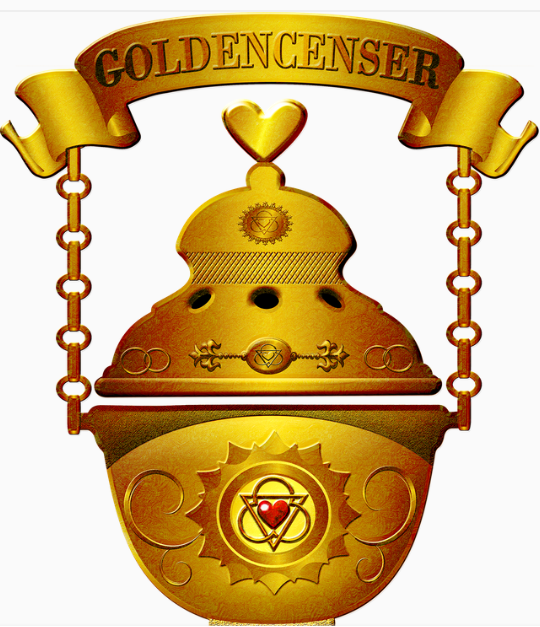 ---
I sent 5Hearts to goldencenser on Telos Blockchain with the aid of my EOS Lynx DApp, i was blessed with a tremendeous gift of 5Hearts in return with a reminder on how Jesus loved the world endlessly. It say's
Now before the Feast of the Passover, when Jesus knew that His hour had come that He should depart from this world to the Father, having loved His own who were in the world, He loved them to the end. [NIV John 13:1]
---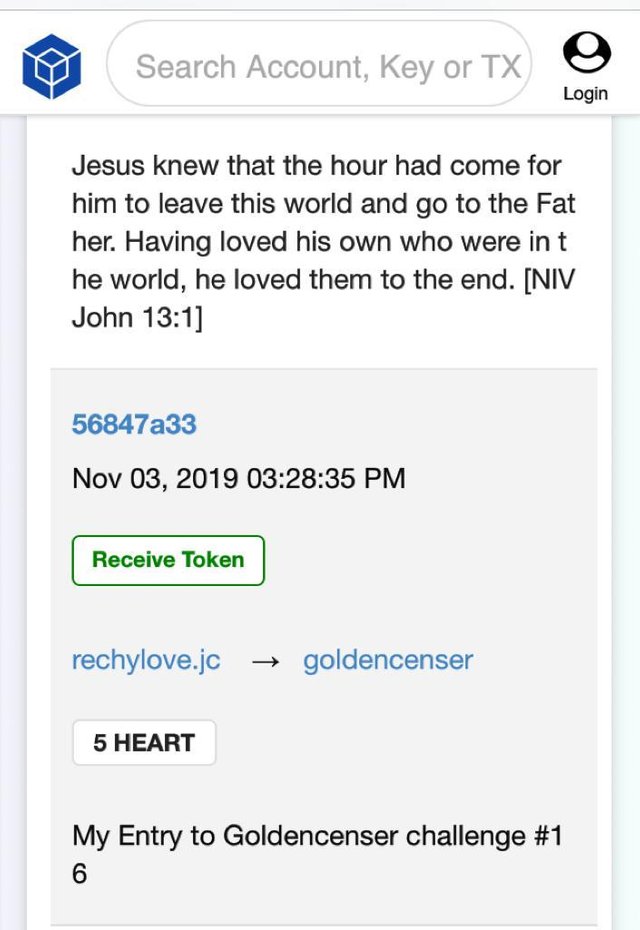 ---
moral lesson
Being the son of God, knowing fully God's agenda that it was time for him to depart to his father in heaven. He loved his own who were on the earth even to the point of death.
Christ is really a role model we should follow irrespective of the trials we face for kingdom work, we should have love of God and the people in mind because by so doing we will not be overwhelmed with anxieties of life but in all allow God's will for us to be done.
May we all have a blessed week.
My shoutout goes to @sirknight @darlenys01 @uyobong @maxdevalue @wafrica @ammyluv @sc-n @sniffnscurry @sc-g @sc-v for your tremendeous love, support and contributions to humanity. And to the entire steem members
Your upvote, resteem and advice are all needed and appreciated.
My Telos I.D is rechylove.jc
Thanks for reading.....still your dearie rechylove😃😃😃😃😃😃
Posted using Partiko Android