My entry for goldencenser challenge #12
BEING STEADFAST IN GOD'S WORK
---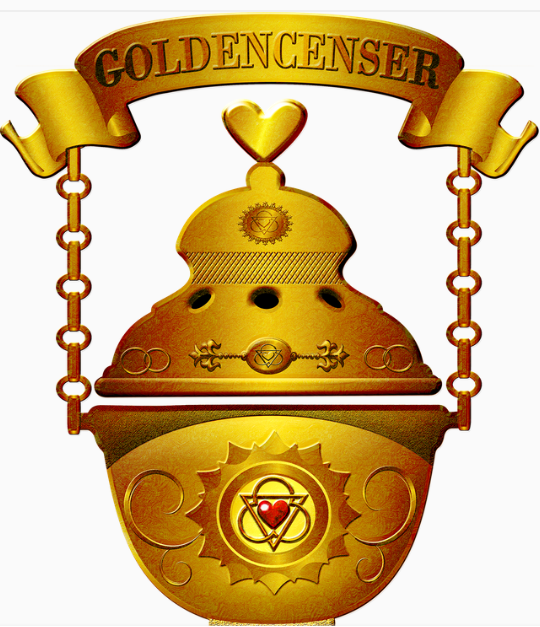 ---
I sent 10Hearts to goldencenser on Telos Blockchain with the aid of my EOS Lynx DApp, i was blessed with a tremendeous gift of 10Hearts in return with a reminder that our labor in the work of the lord is never in vain. It say's
Therefore, my dear brothers and sisters, stand firm. Let nothing move you. Always give yourselves fully to the work of the Lord, because you know that your labour in the Lord is not in vain. [NIV Corinthians 15:58]
---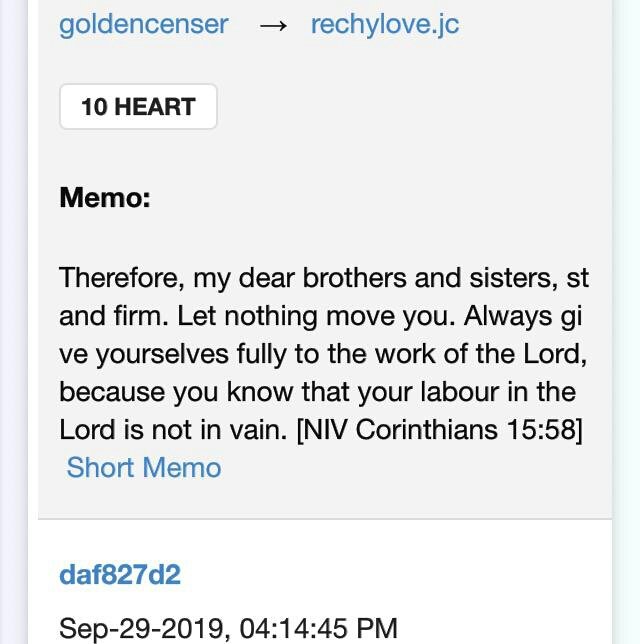 ---
Summary
As Christ's fellow workers, we are admonished to be strong, firm in the lord irrespective of the temptations that might come our way. We should be immovable, having a firm resolve that we have God's backing.
God is really a rewarder of those earnestly seeking him, he never forgets our effort in his work, we should be zealous in disciple making work and a sure thing is that he will reward our effort in his due time.
May we all have a blessed week.
My shoutout goes to @sirknight @darlenys01 @uyobong @maxdevalue @wafrica @ammyluv @sc-n @sniffnscurry @sc-g @sc-v for your tremendeous love, support and contributions to humanity. And to the entire steem members
Your upvote, resteem and advice are all needed and appreciated.
My Telos I.D is rechylove.jc
Thanks for reading.....still your dearie rechylove😃😃😃😃😃😃