I am about to dump my GLD position.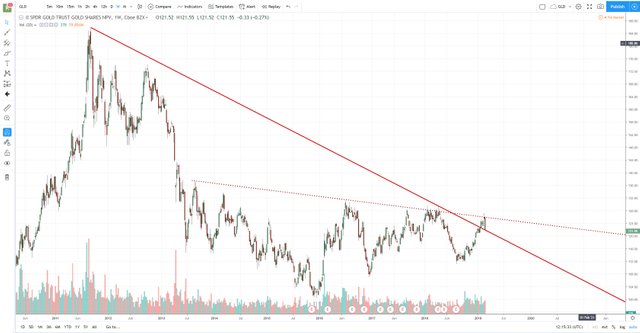 The next few days will be very critical and if GLD falls below 120 i think it won't be looking so good.
Interesting is that the short term downtrend seem to have been confirmed be the rapid fall that happened last Friday.
So watching this closely this week.