Live Gold and Silver Prices Update, Daily Summary, Gold Stocks & More - 15:45 NYT Monday 16th March 2020
Summary
The price of gold on Monday continues to fall as uncertainty surrounding the true global cost of the coronavirus pandemic causes significant volatility. As we know the stock markets took a severe hammering last week and opened at much the same position as they closed on Friday. Last week the markets also saw their biggest ever value wiped off since 1987. That was despite the US Federal Reserve pumping in a $1.5 trillion REPO injection. The fall in price of gold comes as producer prices announce a five year low, but this hasn't managed to offset the downturn.
Gold
Ounce/Gram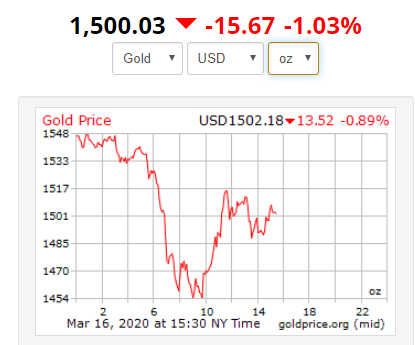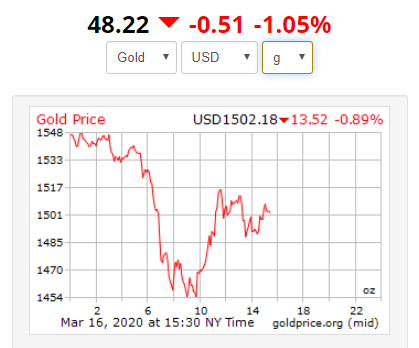 Gold Price, USD Spot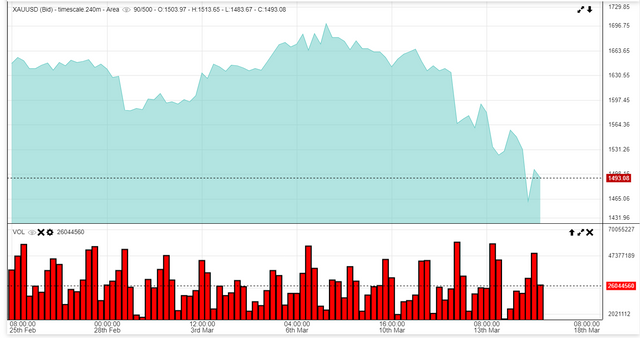 Silver
Ounce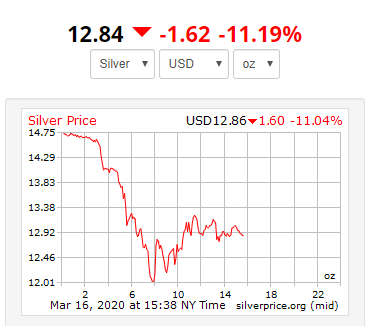 Data source - goldprice.org
The current status of gold holdings and other precious metals denoted by country as at 15:30 HRS NYT Monday 16th March 2020.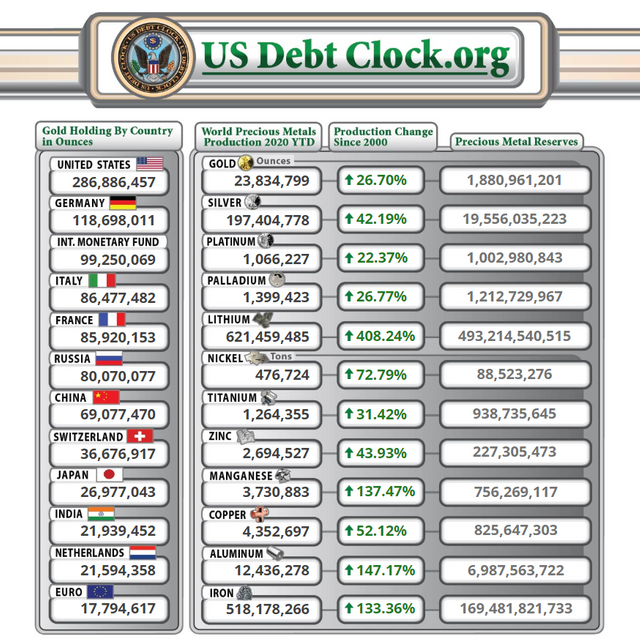 Gold Stocks Selected Showcase
ALACER GOLD CORP
Presented without endorsement or affiliation.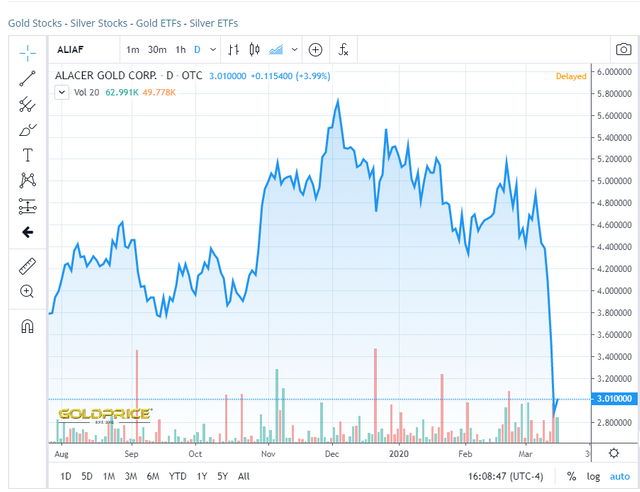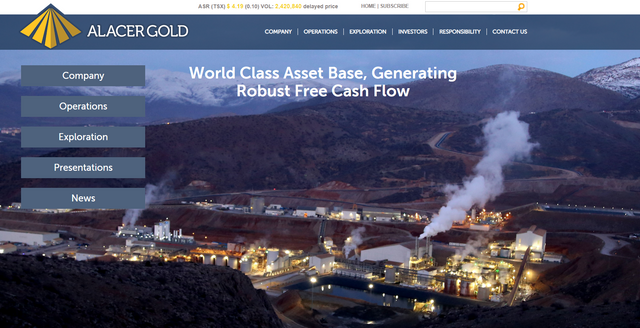 Visit alacergold.com for more detailed information.
Remember commodities like precious metals are always considered insurance if the stock or currency markets go south. For the last 18 months gold and silver have performed stronger than equities. It's really not a bad idea to consider investing in a little gold or silver. It serves as a great insurance policy, particularly in times like these.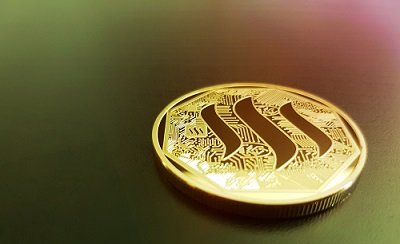 Do you know where I can find one of these? No? Then let me help you with that.