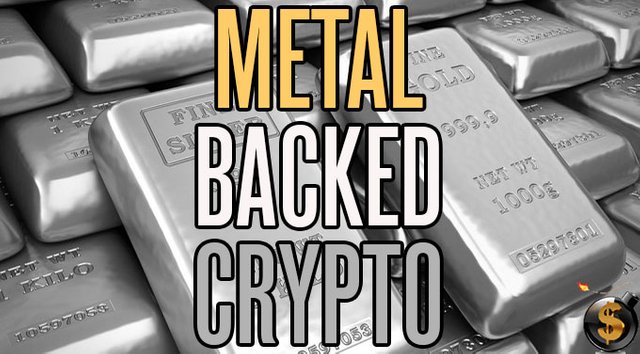 Many gold bugs and hard money advocates still see bitcoin as being an enemy of gold when, in fact, it is complementary to gold.
They'll often point out there is "nothing backing bitcoin" without, for even a second, realizing there is nothing backing gold either.
All value is subjective and in today's digital age there is real value in being able to digitally transfer value nearly instantly worldwide at the click of a button for very little cost and in a way that no bank, government or other third party can block or steal.
But, with that said, nothing is a more proven store of wealth than gold and silver. And while technically nothing "backs" gold and silver, it is pretty hard to imagine many scenarios where precious metals become worthless.
So, what if the best attributes of precious metals and cryptocurrencies could be merged into one?
Precious metals backing a cryptocurrency? Many have already been launched. And, TDV's Senior Analyst, Ed Bugos, is just putting together a special report looking at the positives and negatives of each (to make sure you receive this report you can subscribe HERE).
And, just this week, I sat down with anarcho-capitalist Anthem Blanchard, the son of the great, late gold bug James Blanchard III, and CEO of Anthem Gold to discuss the many developments in merging the precious metals with blockchain technology.
It's a fascinating interview and you can see it here:
As Anthem pontificated, we live in one of the most interesting times in history. Everything is changing. And, those who are ahead of the curve stand to make fortunes as we have, such as 100,000% in bitcoin and 14550% in Ethereum, just to name a few.
We had told our subscribers to take profits just prior to the most recent correction in the cryptocurrencies and soon we'll be suggesting which precious metals backed cryptocurrencies may be a good place to consider parking some of those funds.
Stick with us here at The Dollar Vigilante and subscribe to our newsletter HERE to get all our information, analysis and advice.
And, if you still haven't checked out my free 4-video primer on cryptocurrencies, make sure to check that out HERE.