Growing Inflationary Expectations and Gold's Prospects
In March 2021, the rate of inflation increased considerably in both the US and the EU. This helped the price of gold grow back to the resistance level of $1,750 an ounce.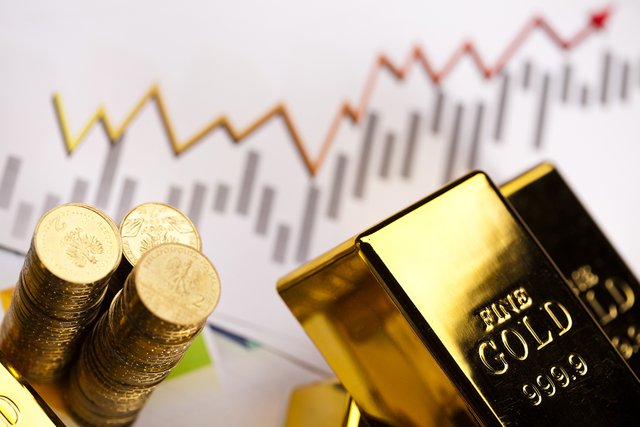 All the participants of the global gold market are closely watching the US dollar's performance. In March, the inflation rate in the US reached 2.6%, exceeding prior forecasts. This was the highest monthly inflation value since August 2018.
For comparison, in February, inflation reached just 1.7%. Its growth to 2.6% in March was the largest single monthly increase in 8.5 years.
As for the increase in the price of gold, analysts believe that it's primarily driven by the recovery in the energy sector, which was hit very hard by the lockdowns in 2020.
Meanwhile, inflation rates are also growing in the EU. Between September and December 2020, it was only 0.3%, then it reached 0.9%, and now the inflation rate in the euro zone equals 1.3%.
While some analysts and bankers may look at the growth in retail prices as a temporary phenomenon, consumers are noticing its negative impact. It's becoming ever more urgent to protect one's savings from further depreciation. As the unbacked money supply and the debt burden keep growing, people in almost all countries will see their savings diminish.
Two pieces of data show how concerned the population is about the growing inflation. The first is the increase in the number of Google searches for this query - it's even higher now than it was in 2008 and 2011, when the risk of a euro crash was quite real. The second is the increased demand for Bitcoin. People are looking to 'safe haven' assets to protect their savings. Before the recent massive correction, Bitcoin's market cap reached $1.1 trillion, and that of the whole crypto market, surpassed the $2T mark.
Due to the Covid-19 restrictions, most consumers have cut down on the expenses. The hardest-hit industries include retail, food & beverage, and travel. If consumers begin spending their savings once they can return to normality, the rate of inflation will continue to grow. However, the price of gold depends not only on inflation - the biggest support factor for the gold market is the growing global debt burden.
Website : https://gold.storage/
Whitepaper: https://gold.storage/wp.pdf
Follow us on social media:
Telegram: https://t.me/digitalgoldcoin
Steemit: https://steemit.com/@digitalgoldcoin
Reddit: https://www.reddit.com/r/golderc20/
Bitcointalk: https://bitcointalk.org/index.php?topic=5161544