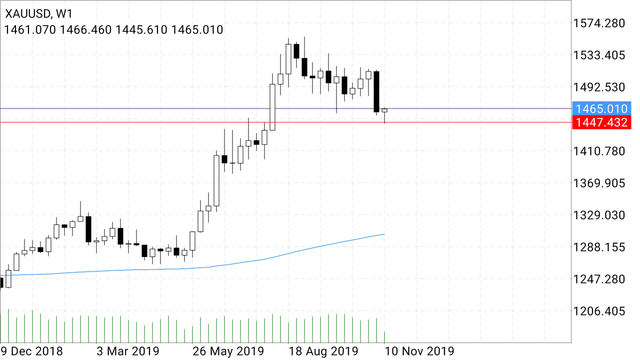 Daily: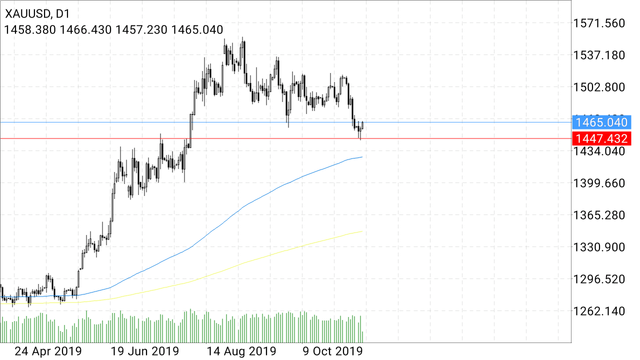 The PG on a weekly basis from 28.07.2019 has now been finished and has shown us the typical behaviour.
From the trigger point at 1447$, it went directly up for three weeks.
The high point of the movement was 1557$, then the typical hooky return came to the starting point.
Now we have to wait for new signals.
Weekly Performance = 110$
Die PG auf Wochenbasis vom 28.07.2019 wurde jetzt beendet und hat uns dabei das typische Verhalten gezeigt.
Vom Triggerpunkt bei 1447$, ging es direkt drei Wochen lang aufwärts.
Der Hochpunkt der Bewegung war bei 1557$, danach kam dann der typische hakelige Rücklauf an den Ausgangspunkt.
Jetzt heißt es warten auf neue Signale.
Weekly Performance = 110$