Making a Difference in America's Poorest County (Help Me Help Them...)
Oh hello fellow Steemers! Today I come to this awesome community with a request for help in making a difference in this world. This morning, after Sunday service at my Church, Christian Life Assembly, I attended an informational meeting on a special mission opportunity this August in America's poorest county of Jolo, West Virginia.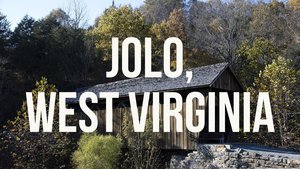 Here is the informational link: https://clacamphill.com/jolowv
Ministry Partner: Family Worship Center- Pastor Charles Rose
"Plagued with high unemployment after the decline of the coal industry, McDowell County's population has dwindled from nearly 100,000 in 1950 to around 19,000 today. The government deems McDowell County to be the poorest in the nation, as well as the place with the lowest life expectancy due to high smoking and obesity rates. In the past 15 years, the opioid epidemic in this region has killed more people than anywhere else in the nation, except in neighboring Wyoming County."
Pastor Rose met with our mission pastors and advised us their most immediate need is for housing for multiple widows who literally have nothing. The county of Jolo is a place where all of the coal factories shut down and these widows live on a fixed and limited income from social security. We are going to travel there from the Harrisburg, PA area to biuild the first of three planned triplexes to house these ladies. The need is great and I will be very happy to serve this cause. I have started a gofundme page and, with your help, I hope to raise the $250.00 mission cost (basically, food and transportation). I have never done this so this will be a learning and moving experience for me.
https://www.gofundme.com/making-a-difference-in-america039s-poorest-county
If you are able to help in any way, even just a dollar - please visit the link above. I will be happy to update this effort, thank all and report back from this wonderful opportunity to give back and help others. Thank you so much and may God bless.

Trip Dates
August 2-10, 2019
Trip Description:
Construct housing for widows who have little or no means of support. The first phase is to construct a triplex facility, each for one widow