How To Buy Cards For Gods Unchained - A Guide For New Players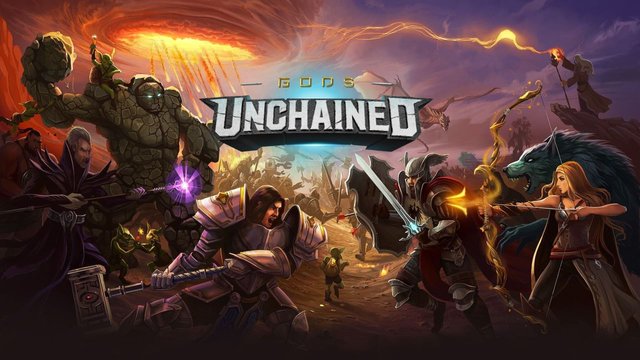 Welcome! If you're looking for quick guide on how to buy cards for Gods Unchained, you've come to the right place. Gods Unchained is rapidly increasing in popularity, and no wonder. The game works amazingly, the team behind it are working constantly, and the community are engaged 24/7. If you're interested in buying your first pack of cards, please follow the simple steps below. Link to Gods Unchained can be find at the end of this post.

You would need to perform three steps if you're completely new to the game, and cryptocurrencies.
Install Meta Mask browser plugin.
Buy some Ethereum and deposit it into your Meta Mask account.
Buy cards for Gods Unchained.
Install Meta Mask Browser Login
You need the Meta Mask Browser Login in order to buy your Gods Unchained cards. Gods Unchained is a trading card game (TCG) and is build on ethereum. Therefore you need some place to store your ethereum, as ethereum works as the currency for you to buy the Gods Unchained cards. To simplify it, think ethereum as dollars and Meta Mask as your wallet. When you buy the Gods Unchained cards you will pay with your "dollars" from your "wallet" and in exchange you will have the cards send to your wallet as an exchange. Therefore you need Meta Mask . Simply press " Get Chrome Extension".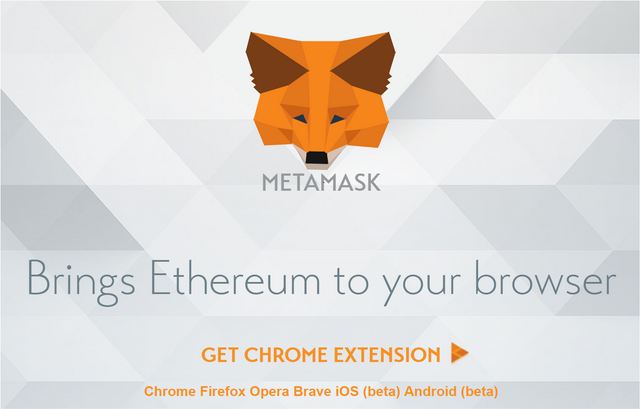 After you've downloaded Meta Mask and followed all their sign-up steps carefully, you move on to the next step.
Buy or deposit Ethereum To Your Meta Mask Wallet
As mentioned, you need ethereum to buy Gods Unchained cards. You can buy your ethereum on Coinbase if you don't have any. Just press "Get Started" in the top right corner, and go through their steps. When you have bought some ethereum or already have some, you have to transfer them to your Meta Mask wallet. You can find your the address you need to send your ethereum to, by logging into your Metamask account and pressing in the top middle where it most likely says "Account 1" with some numbers and letters below, just like this: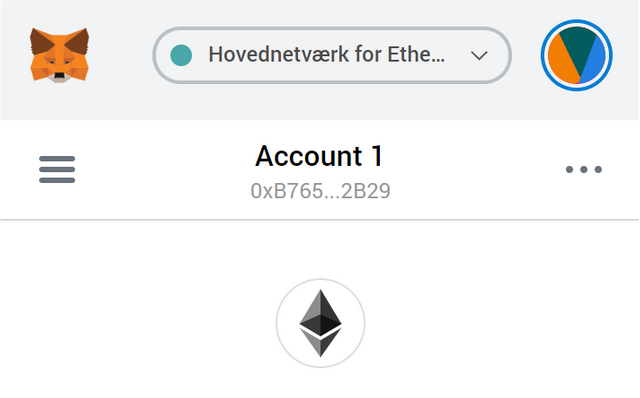 After you've pressed on "Account 1" it should have copied your address. Then you simply send your ethereum to that address. It might take a few minutes before they arrive.
Now you have your ethereum on your Meta Mask wallet, and ready to buy cards for Gods Unchained.
This is the simple and fun part. After you've created a profile on Gods Unchained, and linked your Meta Mask wallet with your Gods Unchained account, you are ready. Go to Gods Unchained and press " Get Cards" in the top right corner. Scroll down until you see this: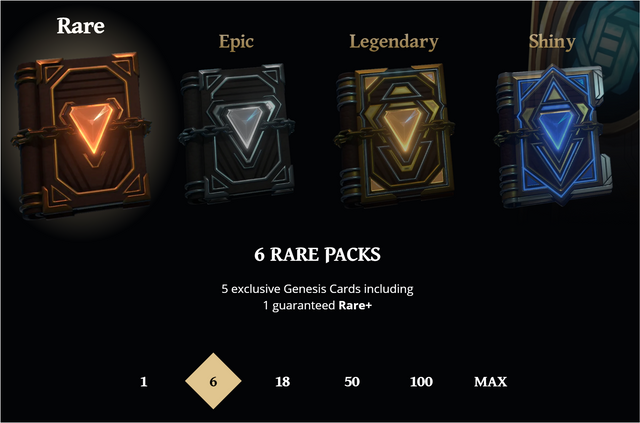 Now you choose what packs you want to buy. Select type between Rare, Epic, Legendary and Shiny. Now select amount of packs you want to buy, and then you press "Purchase X". Now a pop up from Meta Mask should pop up, looking like this: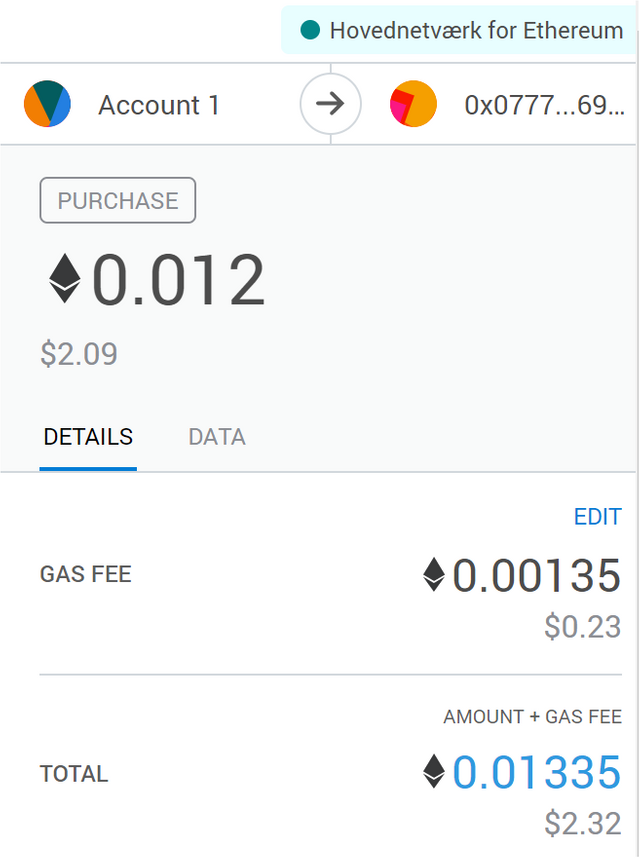 Then you simply press "Confirm" and the transfer of ethereum to Gods Unchained and cards to you will start. This might take a few minutes.
Congratulations! You bought your first pack. Now go open it, by pressing "Open Now" or "Temple" in the top left corner.
In the end: Here's a video showing you what it will look like: