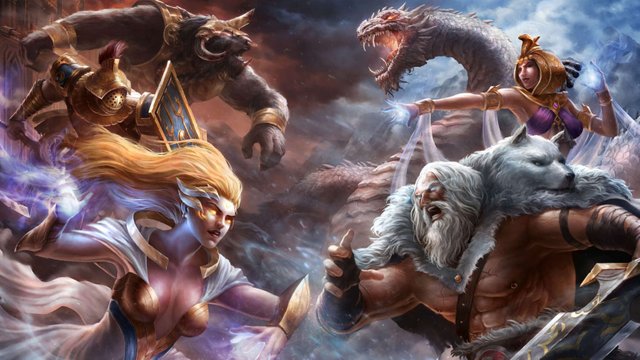 The Gods Unchained Raffle is in full force and people are playing like never before in the new play-to-earn mode.
Last week I made a post inviting Steemians to join the beta and earn raffle tickets by winning games, some have been doing great! Here's a screenshot without giving away their usernames: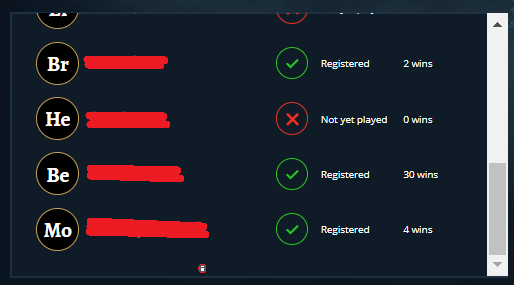 What you need to know to enter:
It's free, you get beta access by using my invite link
You get 16 core packs with 5 cards inside after you install the game and open it for the first time, have fun opening them up and good luck with shiny diamonds or legendaries or both. ;)
You create a deck with your cards or play with random ones and each win gets you 100 Raffle Tickets
You can either sell the tickets on the open markets like on GUDecks or hold them for a chance at the last and final Mythic Card of this season
Tickets are currently being bought for a pretty decent price: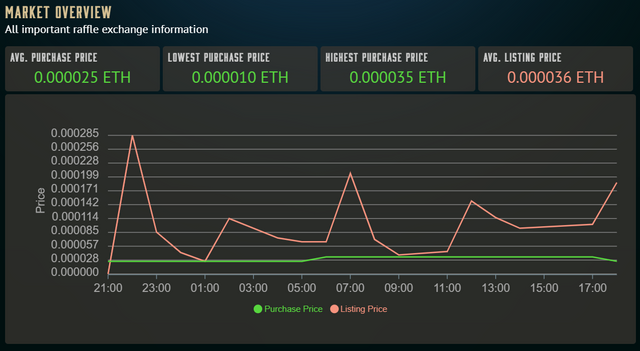 100 tickets are selling for 0.0025 ETH right now, and you get 100 tickets each win, meaning for every win you could be making $0.50 or 3 STEEM. :)
Or you can hold your Raffle Tickets and on the 24th of October enter the drawing for the last Mythic which would be really cool for a Steemian to win considering what it does: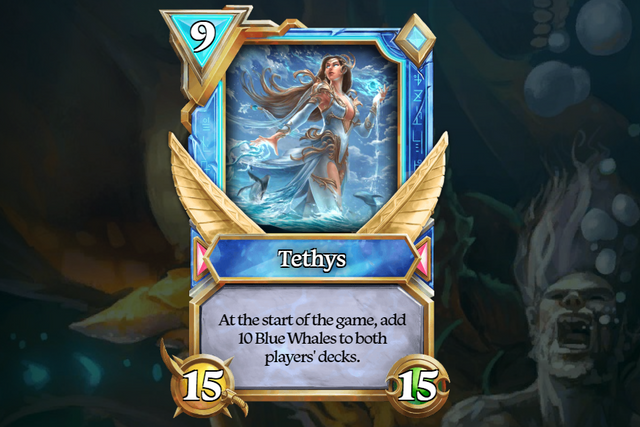 So go create your account, download the game, open your free packs and start winning!
Unfortunately there is no friend system in place yet, although according to their roadmap it should come soon, else I would've played with some other Steemians!
Let me know in the comments if you signed up and if you wanna share your username so I can track your wins. :)
---
Oh and, I haven't posted about this yet, but needless to say I am an investor in Gods Unchained by having purchased a lot of packs of the genesis set and I think it has a good chance of becoming as big as Hearthstone as it's a timeless game that will be played forever but with Gods Unchained they will have so many more advantages than what Blizzard offers. The main ones being true ownership of your cards through Ethereum wallets and smartcontracts and being able to trade them if you ever want to stop playing. On top of that there is proven scarcity so it's not just one company printing out more and more cards like certain economies do with their fiat. ;)
I have since stopped investing though since I hit jackpot with this pull, according to statistics, i.e. cost per genesis pack and odds of pulling this card and also since there is only 1 out of 1 in existence so far it is valued at a little over 50 ETH, behold: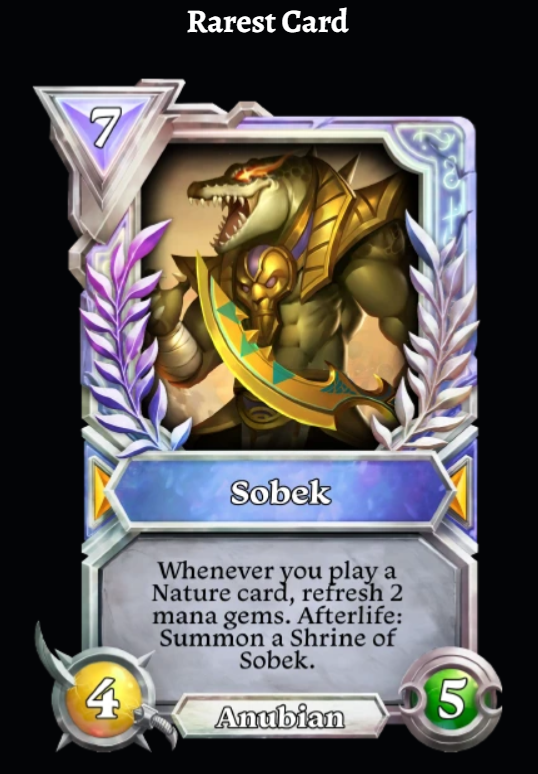 ---