I have noticed that many people tend to try to control people and situations particularly when they feel that they have very little overall control. It is very much fear based. I also believe that there are extreme health consequences with this type of living and thinking because it will cause emotional distress like anxiety and depression in the long run. Behaviorally, it is ineffective for oneself along with those that are in your radar.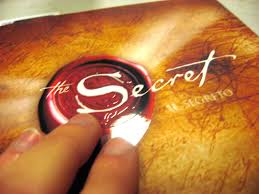 As I grow older, and hopefully wiser, it is important to be able to distinguish between the things that you can control vs. the things that are better left alone....downright surrender to the universe.
Of those of you Steemians who have read or watched The Secret, please share your experience on the effectiveness related the lessons from this story!