God Signs
Where to start....
I believe in God and if I am still standing to this day; life is good thanks to him! Since very young I suffer from abandonment which is my greatest fear. When everyone has abandoned me, God rocked me, guided me, saved and comforted me. I must admit that these past two years have been very trying and difficult for me, so on a spiritual level I let myself go. That is to say, I gave up. I closed the doors of my life to him. So everything was getting worse and worse ...
I walk around and among the various posters and advertisements in the street, I did not expect it. But when I read a sentence one day it calmed me down.
The day I saw the first one, I remember I was in great torment with myself and in internal combat. It was late 2018.
The first pannel I saw and took it in picture tells: Rest in God.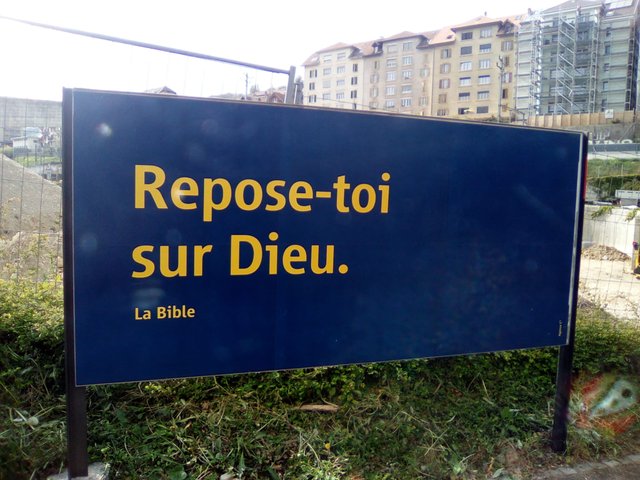 The second tells ; Don't be afraid.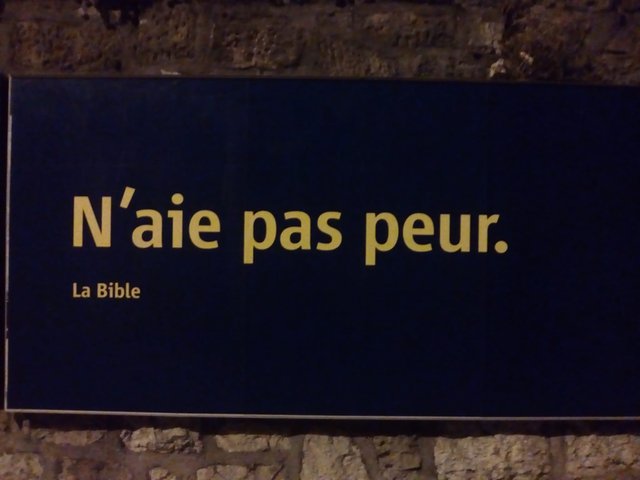 The third tells: Lord, may your love be on us.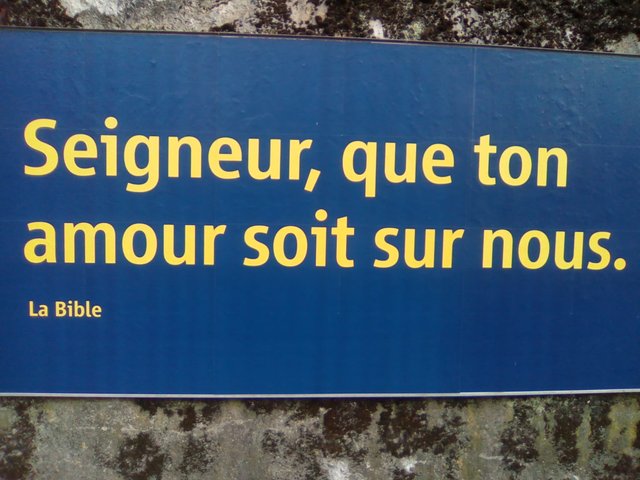 That one tells; God bless you and take care of you!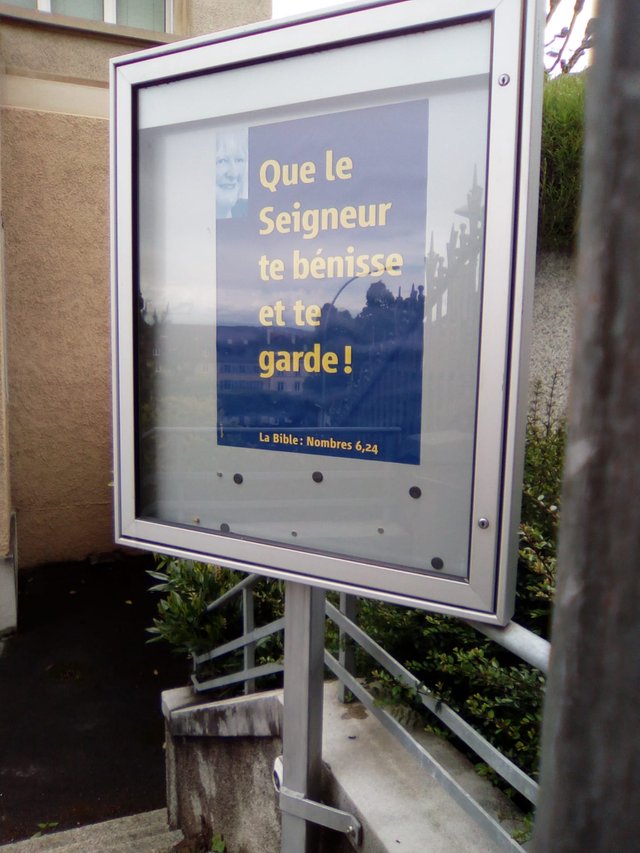 For two years, despite all these signs and photos and the angels sent to show me its existence during this time; I didn't know.
I realize only now when I write this post that I thought at that time that God too had abandoned me. He was sending me signs! Yet I saw nothing or ignored them.
And I noticed that on several occasions his sentences spoke to me a lot and instantly answered my internal questions. Does this happen to you too?
I have taken this picture on March 3 and it says: Lord your love be upon us.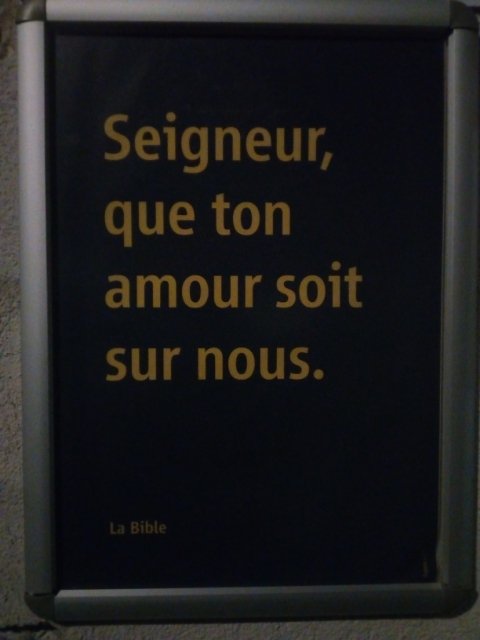 The last one I saw was this one... And moreover yesterday. Crazy. It says. Don't tire of doing good.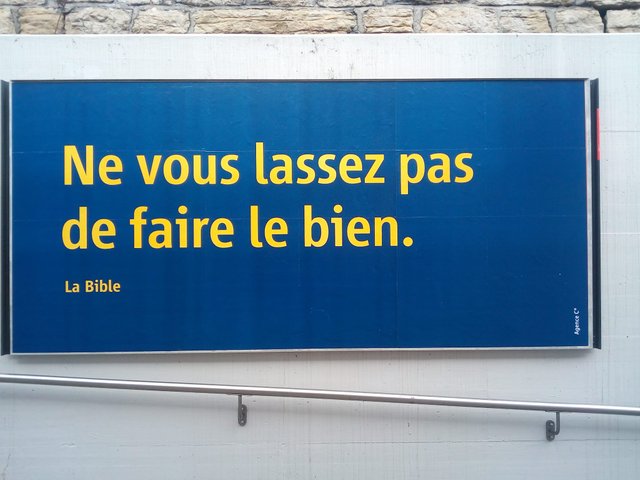 These days I understand these signs from God, that he was showing me and that I was the only one to see and understand them. Despite my ignorance or whatever, in any case I will continue and persevere on my way because it pays very well :)
On the evening of the woman's day I came home and on my way was a man who kept turning around ... He stopped and told me that God wanted him to pray for me and I accepted.
And that's where the work of God works ... I started to collapse ...
I thank him again and I saw him turn around while I returned home in tears and deeply touched.
Oh... That night, I just listened to praise. May God be praised!
I decided to open the door to God in my life again.
Lord, work in my life. Accomplish your purpose. Forgive me and act in my life. And raise me in your name.
I TRUST YOU AND I DEDICATE THIS POST ETERNAL KING OF KINGS TO YOU.