The Launch of Something BIG!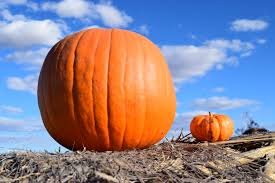 Over the last number of years I've had people ask me to teach them exactly what I do to earn the millions of dollars I've made over the years.
And, that's what I've done with many people.
I've helped several people become millionaires.
I've taught people one-on-one for years how to create an online business, create habits of success, become highly-productive, massively increase their net worth and much more!
I not only show them exactly what do and what I'm doing, with their permission, I help keep them accountable to me and themselves. The results when I do this are amazing.
The challenge is that I don't have enough time to help everyone that wants and needs my help. I only take on a few personal clients each year.
Also, the investment is substantial. $4,997 for my 90-day Accelerator Program and $12,497 for my year-long Perpetual Wealth personal coaching.
When I say I show people "exactly" what I'm doing and what I've done – I mean that. I tell people what I'm doing today in areas of business, the markets, personally and more.
It's like they're looking over my shoulder and making the moves right along with me.
To accommodate more people and really create massive changes I've decided to create The WiFi Lifestyle Club. It's a small monthly subscription and every twice a month we'll meet live online.
I'll be talking about the different aspects of what I'm doing, including how I made $600,000 in a single day.
I'll have special guests on some of the meetings on specific topics, like how to exponentially grow your net worth.
I'll be working with individuals that "put their hand up" and ask for help – LIVE. I'll analyze what they are doing in a variety of areas of their life (mostly financial – but not limited to financial).
I'm not announcing the "go-live" date yet; however, I'm offering you an opportunity to be the first to hear about Club when it launches.
I'll have a LOT more detail for you and there'll be something special for those of you that show interest now.
There's NO commitment at this time on your part – Just let me know you're interested – period.
Fill in this simple form and I'll be in touch before the launch. Here's the link: http://bit.ly/2Mh3WgW
Or, you can respond to this email and let me know also.
The members of this insider Club will be fast-tracking the growth of the income and net worth.
Let me know today and I'll be in touch with the details to follow.
To your prosperity!