Do You Want to Be An Entrepreneur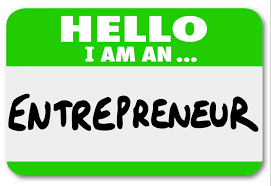 What does it take to be an entrepreneur?
When you enter the lifestyle of the entrepreneur, you are all of sudden thrust into the realm of being the only one responsible for the results in your business.
Some people are just not cut out for that. Which is completely fine, because not everyone should be their own boss.
As a business owner, you only get paid when you create results. The results you are looking for will vary as much as the businesses of world vary.
However, the bottom-line in virtually all cases is that something needs to be sold to someone else. In other words, you need to have something of value, that other people are willing to pay you for.
The good news these days is that you don't have to create your own product to get started in the online world. You can sell other people's proven products and still make top commissions for each sale.
So why don't more people become successful entrepreneurs?
Let's look at a few of the attributes necessary to be your own boss…
You might want to brush over this important attribute. I've heard some people say things like; "Just tell me what to do, I don't need to worry about my attitude."
While having a "just do it" attitude can be a positive, not realizing that there will be times that even when you are "doing it," there will be times that things get a little tough. It's those times that your mindset will help you prevail and make it through to your success.
When I working with clients, we first make sure their mindset is forward looking and they have daily task based mantras or affirmations that will carry them through the great and tougher times.
I have a complete formula for doing that in my Achievers' Formula available on Vimeo for $197.
One of the challenges new entrepreneurs face is the "get rich quick" mentality of much of the advertising you see online.
The days of wild west online, where you simply put up a website, placed a Facebook ad and made sales are gone.
That doesn't mean there aren't simple ways to make money.
However, you do need to be prepared to have it take a bit of time. (using my method, you should be making some money in your first 30-days, but that's just the beginning)
When you enter the online world, look at it from a two-year perspective at least. You need to ready to succeed quickly while at the same time, scale your business over the course of years.
When you first start anything new, you've got things to learn.
Many people think that it's just place an ad and you're done.
NO – I've spent tens of thousands of dollars on courses, mentors, masterminds and more. I've done this all my life, when I was selling real estate, trading currencies and developing my online businesses.
The good news is that you're HERE with me!
What I'm doing is distilling ALL of the good training I've done, combined with my experience to bring you inexpensive, but highly valuable training and opportunities.
One of my programs is 15 high-impact videos that give you what you need to know to create a 6-figure business online.
It will get you started without the need to create your own product and will show you how to get started with autoresponders, YouTube, Solo Ads, Squeeze pages and more. That all may sound complicated; however, I can tell you for sure that I've broken each subject down to make it simple to follow the formula.
Get The Details By Going HERE. http://wifilifestyleacademy.com/live/