GOA is a place in India with many beaches and it is a dream of every student in INDIA to pay a visit . I have visited Goa in the last weekend.
never visit Goa in April - June the only reason is a bit harsh climate and you won't able to watch the beautiful waterfalls which will be dried in summer.
DAY 1: NORTH GOA
I visited dolphin point in sea. here you need to travel around 4-5 kilometers in the sea in boats . don't worry you will be offered life jackets :).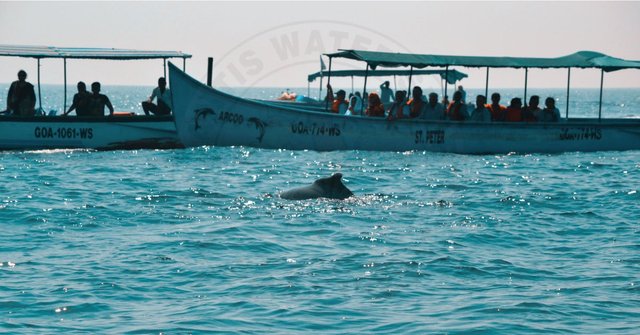 while you are travelling in the sea you will witness a old jail and a beautiful palace along sea side.
AUGADA FORT: It represents the beauty of architecture of that ages and short walls well built and you could the sea from there . at is the beautiful sight from there to view the sea,

calangute beach is also a better beach to visit in north Goa. I have spent some quality time there in the beach.

those who are interested in para sailing they can do it here . it costs around 800 INR for a person.
baga beach is also belongs to north Goa. comparing to south Goa beaches you could witness a bit huge crowd in north Goa beaches.
SOUTH GOA :
AGONDA AND PALOLEM are the beaches in South Goa. they are less crowd occupied than the north Goa beaches.

Now coming to the Old Goa. here you could visit some old church in Goa.
this church is really a master piece of construction.

apart from these there you could see tomb of Francis Xavier. who is also said to be protector of Goa.
some pro tips if you pay a visit to Goa:
there is no Ola /uber service try to use just dial for transportation.
better take a two wheeler or four wheeler on rent.
if you prefer doing scuba diving better enquire from just dial.
all the best guys .