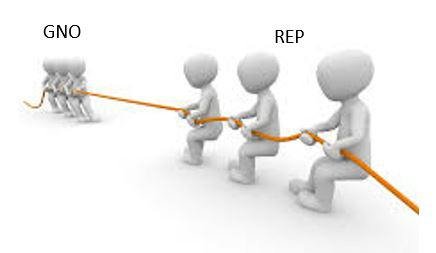 Shortly after 17:09 UTC Trading of the GNO token will start on Kraken.
Around 417 000 GNO Token were sold at a price of 0.6 ETH last monday. This would give a GNO Token a value of 0.0353998 BTC as of this writing today. Currently REP is trading at 0.01231223 BTC. The total market cap would be around 14 800 BTC when GNO starts trading. So not a huge market per se. Trading volume of REP on Poloniex is at 1918 BTC while ETH has a volume of over 76 000 BTC today. The starting price for GNO will probably above the price people paid during the auction.
The Big Question is Will the REP pull down the price of GNO or will GNO pull up the price for REP? What would you predict?