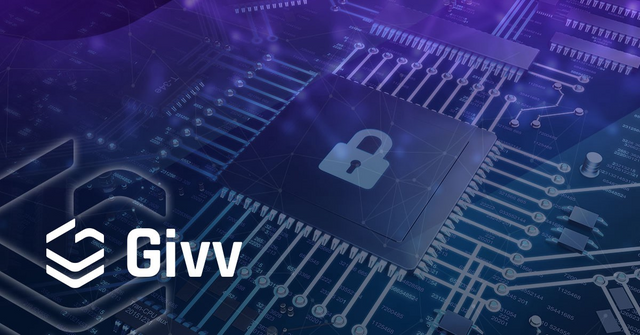 Givv faces a unique set of challenges to realize its vision of developing a stable and widely distributed computing infrastructure.
First, the issue of mass adoption must be overcome, getting more people onto the blockchain where they can share those resources. Second, an easy, approachable platform must host these services. Third, potential users need to feel confident that their security isn't being compromised in any way.
Mass adoption
To get more users on the blockchain acting as nodes and sharing their computing resources, people must be given a strong incentive first and foremost — a reason to overcome ignorance or apprehension about blockchain and dive in. That's why Givv has built a model based on people essentially donating their computing resources to benefit worthy causes, online content creators and anything else that inspires them
In traditional cryptocurrency models, miners use their computing resources as a node to generate micro-earnings. This can be done on any computing device, small or large, but more sophisticated devices have an enormous advantage and the amount earned by a single GPU or CPU are negligible. In fact, micro-earnings generated by a single PC are so small that most people would not be inclined to make the effort of collecting them. But Givv provides a different option: People can now donate their micro earnings to an individual or a cause they care about, knowing that when their small contribution is added to others, it makes a real difference.
By making their computing resources available on Givv, users can make a huge difference for charities or creators who reap the rewards. Charities and digital creators would have a strong incentive to reach out to their supporters, asking them to contribute the processing power of their idle PCs. That's because for them it means recurring direct support and money in the bank — potentially a bigger source of income than ad revenue.
In fact, it was partially the shortfalls of ad revenue that inspired the advent of crowdfunding, which allowed people to donate directly to a cause or project they wanted to support. If individuals are willing to spend their own money to support causes, creators and social movements, they will certainly be willing to install an app as a simple way of streamlining and augmenting that support. As it costs practically nothing, sharing computing resources could add billions of dollars in value to the crowdfunding/crowdsupport economy, and diversify the type of projects that receive funding.
Creating a dApp hosting platform
At the core of the Givv platform is the Givv Hive™. This is a distributed and heterogeneous dApp hosting infrastructure designed to maintain continuity of resources, ensure quality of service, and support large-scale global distribution that can be configured according to local requirements, required resources (data, storage, computing etc.), scale, and other variables. Givv is also developing and creating a Givv certification process to validate, test, and deliver new dApps and blockchains via the Givv platform.
Security
Security is also addressed by Givv by designing the Givv PC app as a sandboxed container for dApps. A computer program running on a PC operating system can view all resources (connected devices, files and folders) on that computer. However, programs running inside a container can only see the content and devices permitted to the container.
Power consumption
As an added bonus, Givv even offers a solution to a problem that isn't its own. An idle computer consumes power doing absolutely nothing. A few million nodes using idle power consumption can dramatically reduce the energy consumption and the carbon footprint of a cryptocurrency. This is comparable in terms of fossil fuel usage to the act of taking a small country off the grid.
Every new innovation, technology or unique implementation of it must prove itself viable by solving key problems to present a safe and useful solution. That's exactly what Givv has done.
Want to learn more about Givv.io? Visit our website and join our Telegram group!