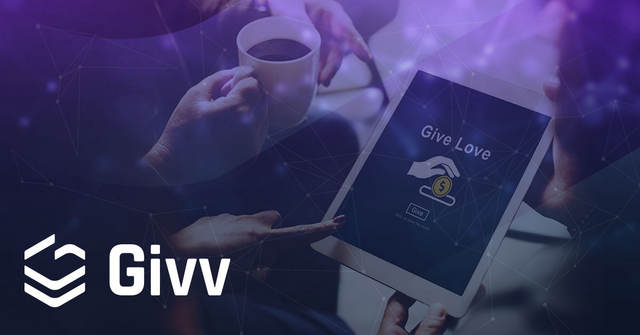 If you've already heard about Givv, you'll know that the platform incentivizes users to link their idle computing resources to a global infrastructure network by turning this contribution into direct support for the causes they love. NGOs and charities can benefit from getting just a small portion of their followers and communities to become Givvers.
So, what does the Givv platform look like and how does it work? To get a better idea, let's look at some of Givv's key features:
Givv PC App
For followers who want to support causes through Givv, it's as simple as downloading the Givv PC app. Setup takes less than a minute and it works on all major operating systems. The application can be downloaded to multiple devices connected to the same account to give more to your causes.
Most importantly, the app is a dApp container. That means the software is strictly separated from its host PC, preventing it from ever accessing or gathering information on other locations on your personal device. Givv's SDK will enable the development of more dApps that will all remain within the container. Security and privacy are the main notes here.
Givv Mobile App
The mobile app is where the magic really happens. This is where Givvers can choose and change the causes they support, see how much they have contributed, check how much has been collected by the community, redeem special rewards from their causes and communication with the organization or individuals they support.
The app also serves as a remote-control application for multiple devices connected to the same Givv account. It can be used to set times, limit contributions, check stats from each device or it can be set to let Givv automatically optimize everything itself.
Givv Hive infrastructure
The Givv Hive is a set of protocols, services and repositories that form the backbone of the Givv network. One important element is called Honeycomb and essentially serves as a simple storage service for file distribution, containing the executables, configuration files and all dependencies for a dApp.
Tanz handles load balancing, resource allocation and resource continuity management while Swarm deals with the management of blockchain pools, Keeper gathers statistics important to Givv's operation and the final component, Hive, is a secure API. Together, these make up the core of the hive that makes Givv work.
Givv stake pool
The Givv token (GIV) is an ERC20 token and can be exchanged at any public exchange. Alternatively, a GIV owner may deposit GIVs to the Givv Stake Pool to buy computing resources at the price the Givv network offers. When adding GIVs to the Pool, every participant can select the token of compensation. A user can add GIVs to the Pool and ask to be compensated with ETH, ZCash or any other blockchain token available on the Givv network.
The Givv website and API will provide real-time information on GIV buying power vs. all tokens available. The Givv Stake Pool compensates all stakeholders in proportion to their stakes.
Despite the highly technical nature of Givv's inner workings, neither causes or Givvers need to understand one thing about blockchain or APIs in order to use Givv. Once you download the app, Givv starts working for you. So if you want a better way to donate to the causes and influencers that matter to you, and all at no extra cost to yourself, Givv is the way to go.
Want to learn more about Givv? Visit our website and join our Telegram group!