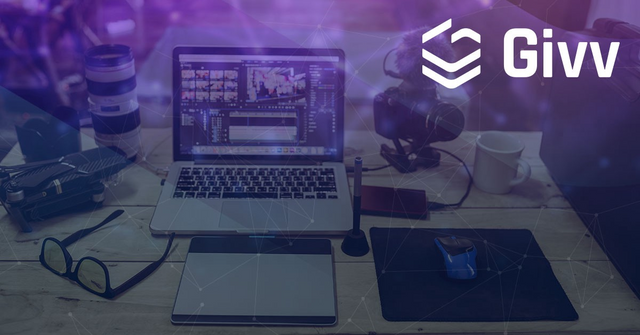 Why do we give to others? From charitable donations to birthday gifts and business investments, there are a wide variety of motivations and occasions to experience the joy of giving. But we become even better givers when a little bit of incentive is thrown into the mix. And that's what Givv and its success are based on: a smart system of incentives.
With Givv, everyone is properly incentivized to play their part. But each party also has a direct interest in Givv's growth and spread. Givvers want to watch how, together with others, their small contributions make a big difference to the causes they care about. For supporters of the GIV token, network growth is what increases their computing buying power and the usability of their tokens. Meanwhile, more nodes mean more possible uses, more dApps and more opportunities in the future.
Relying on built-in incentives to fuel growth means that mobilizing community support is key to success. From a couple of thousand supporters keeping a local rescue shelter running to an international drive for a disaster relief effort, Givv is counting on people who want a way to offer support directly, en masse, quickly and with minimum friction.
While it's important to motivate people to become Givvers, it's the causes that will spread the word and reach out directly to their followers. Givv's work with causes is multifaceted. It starts with a simple and straightforward proposition that every cause can deliver to its community: it takes just a couple of clicks to provide substantial support. The Givv button is more than just a thumbs-up — it's a genuine helping hand.
The Givv App will also lend itself to growth by providing a compelling user experience for everyone, making it fun and satisfying to give. Since Givv works as a platform for monetizing followers, influencers and causes will be provided with an array of marketing tools to maintain and increase their Givv community. Therefore the Givv platform allows influencers to 'Givv back' exclusive perks such as premium content, prizes and rewards for ongoing support from Givvers.
To help causes even further in their role of recruitment, Givv widgets allow them to simply embed the Givv button into their content, share statistics on their Givv community or hold a fundraising event. And there is be a social aspect as well: Givvers can follow the real-life impact of their contributions while monitoring their total lifetime contributions in comparison to those of others.
This all amounts to a system that sustains its own growth and expansion through incentives. Why do we Givv? Because it feels so darn good.
Want to learn more? Visit our website and join our Telegram group!