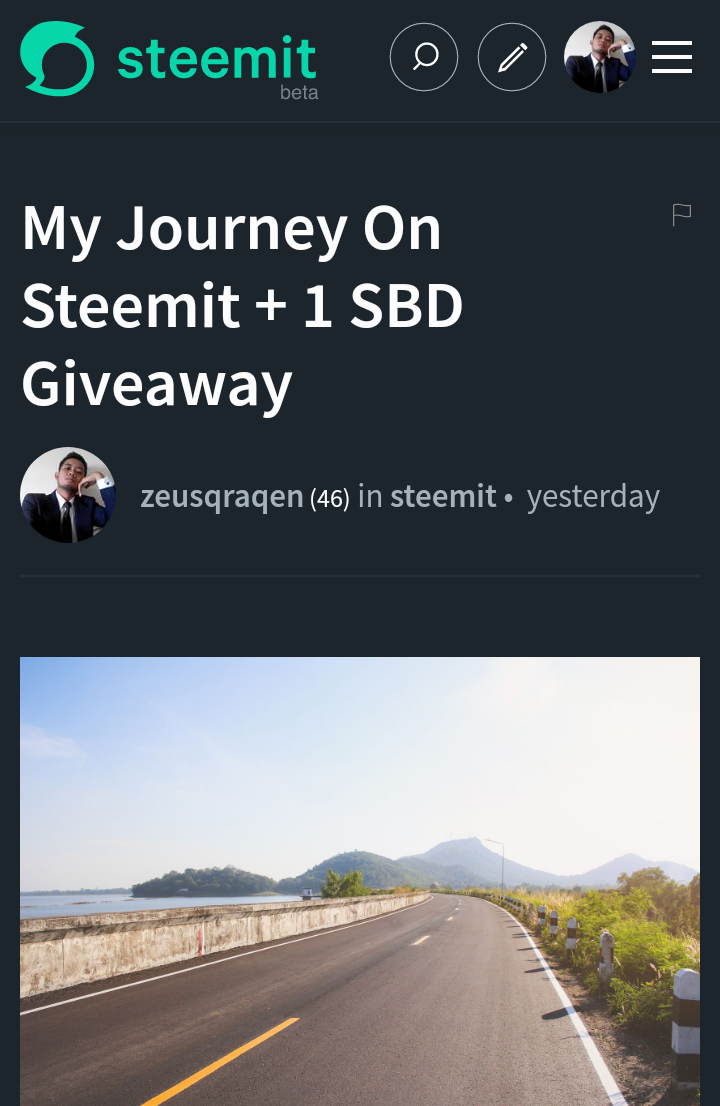 First of all, I would to thanks for those who participate. Although it is only a few person who take a part in my giveaway, I appreciate it for your support. It is not a big amount of SBD, maybe in the future I could give more.
So I'm gonna give my 1 SBD to

Thanks for your time to leave your thought about simplicity.
Here it is
Simplicity is unique. It is a sign of having self-esteem. If you are a simple person, you are complacent enough with oneself and that you can never go wrong with it. It's just a matter of showing off the real self to the world with no fabrications, just purely who you are and what you are. Being true to people brings out the goodness in you and that's what makes you even a better person. This world deserves people to be like that- being simple with everything and making life less complicated.
Actually it is hard for me to choose because you guys have a good point and a meaningful interpretation about Simplicity.
Seriously if i got a lot more of SBD I wanna give all of you guys 1 SBD for your beautiful thought.
This is from @cheekah
Simplicity is the best approach to life. Making life complex yields nothing but chaos and unnecessary complications. A simple life is an easy life. Simplicity is simply the best!
Simplicity earn you love from people, but the danger is, they feel save trampling upon you.
Simplicity is the beauty of life..The beauty of the truth lies in its simplicity, and that truth is love...
This is good comment from @shemzy
Simplicity is a freedom from artificial decoration,be it in dressing,lifestyle,language or our diet. And the act of being unmixed
Last but not least, I would like to say again thank you very much for your support.
---
If you like my post follow me @zeusqraqen. I'm always feel curious about this world, human being and I think as a human there a lot of thing that we don't know in this world. I would love to discover a new thing because it is fun. Finally thanks because reading my post.