Friday Dice-day Giveaway #2 (and round 1 winners)
Will one of these be your lucky die?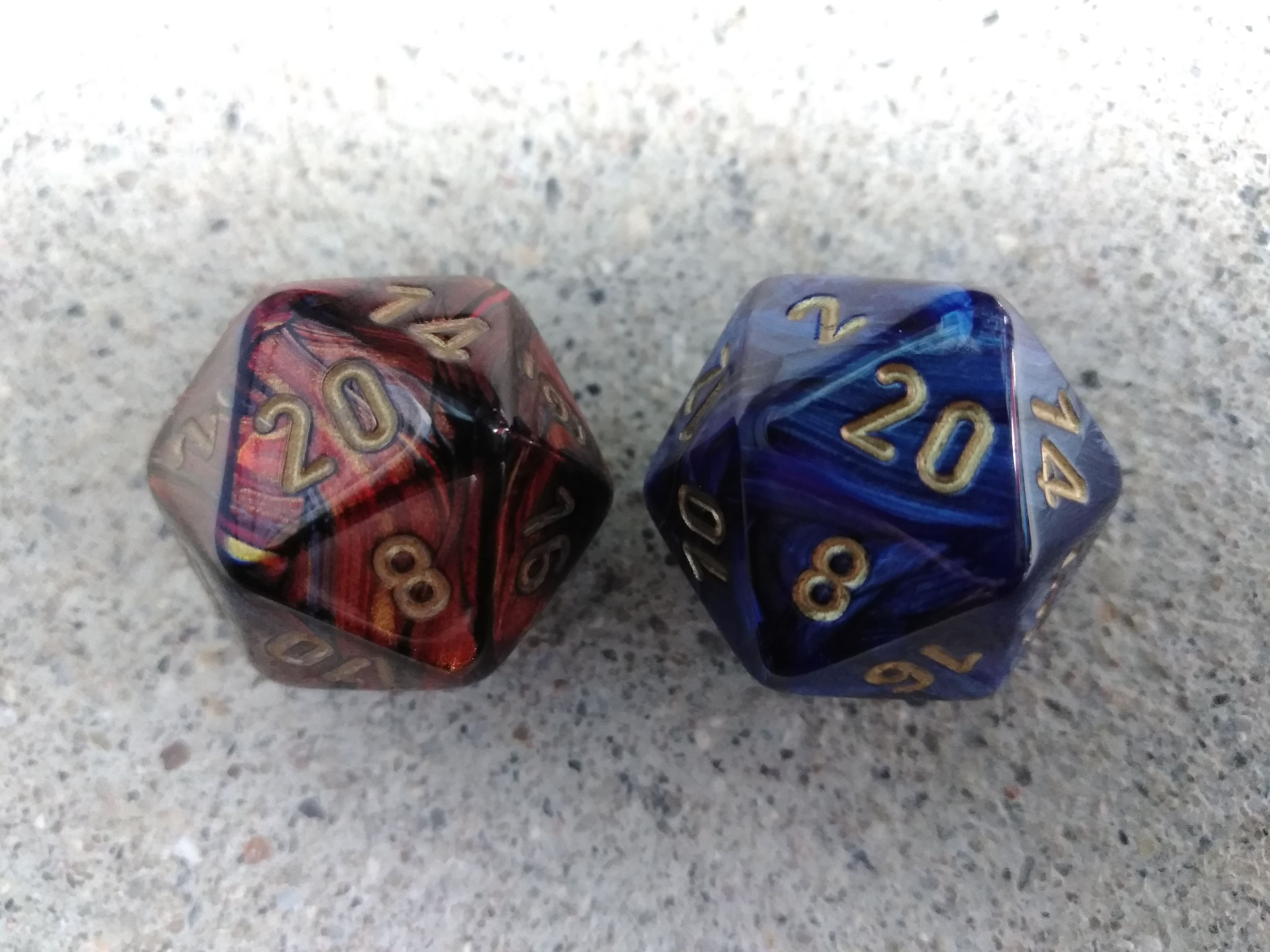 Let's play a game...
As I post this, I will roll the two 20 sided dice you see above. If you can guess a number that either landed on, I'll give you part of this post's payout! Simple, right?
---
The rules are simple :
Upvote this post to increase the Prize Pool
Comment below with one guess (A number between 1 & 20)
What you can win:
The red die is worth 50% of this post's liquid reward.
The blue die is worth 25% of this post's liquid reward.
The remaining 25% of the liquid reward will be split evenly with everyone who Resteems this post to increase visibility.


If multiple people guess the same number, and it wins, they will split the prize equally.
---
Round 1 Winners: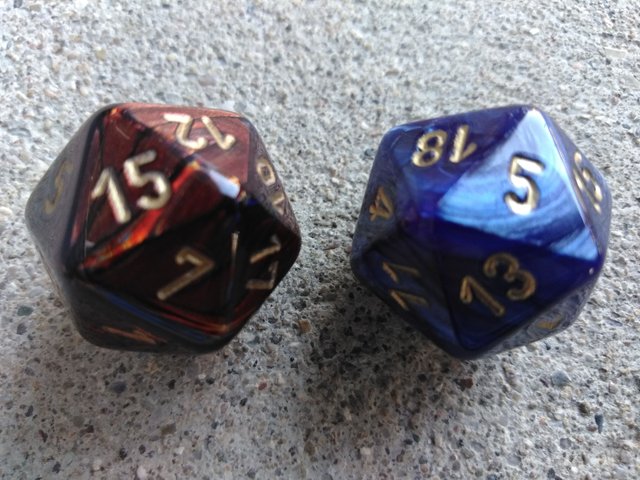 Only a handful of people participated in the first round, and unfortunately, no one guessed the magic numbers...
The liquid earnings for this post will be rolled into the reward for the next round. As promised, 25% of the earnings from round 1 will be shared with the following resteemers:
@nickperry
,
@kingkinslow
,
@bilbop
, and
@kunschj
have all been sent 0.043 SBD just for resteeming a post!
---
The dice have been rolled for this round, so put in your guesses for a chance to win some free money!