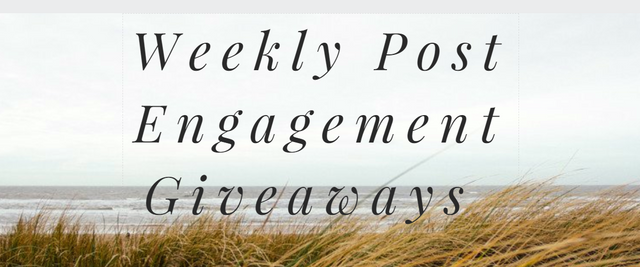 As you probably know every week now I do engagement based giveaways for people who have resteemd, upvoted and or replied to any of my posts in the past week!
So previously I've been doing post by post giveaways using https://snackaholic.github.io/steemfortune/en/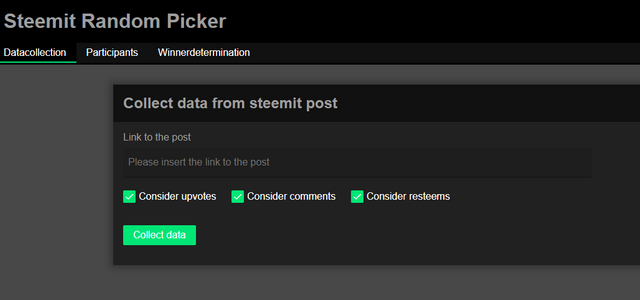 I will do one post a week announcing the winner of my weekly post summary giveaway. You can earn individual entries for any engagement with any post during that week including:
Doing all 3 on every post gives you MANY chances to win! Three winners will be chosen each week and gifted 0.5 SBD whereas previously it was 0.01 which is a massive increase. This should make things more interesting and make it a little more manageable for me as well :)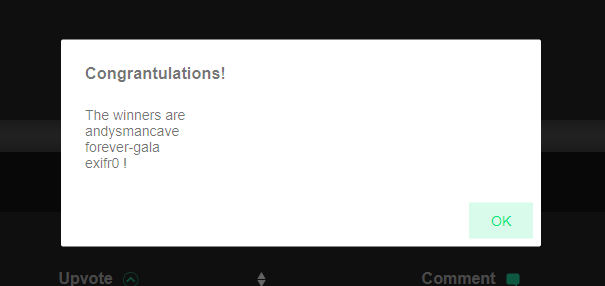 I hope you like this new style of doing things. I want to reward your support and participation by personally donating more to the giveaways and making the reward 50x more valuable now :O

Let me know what you think in the comments :)


Fan art by @Charisma777

Every Week I Do A Giveaway
For all my posts, I collect the resteems, comments, and upvotes made on my posts the last week and use a https://snackaholic.github.io/steemfortune/en/ by @snackaholic to determine the 3 winners who receive 0.5 SBD each and announce it on the next post! I also send out 0.001 monthly to my followers with a small bulletin update. By following me you opt-in to receiving it!

🎤 Stream my music free on Soundcloud - https://soundcloud.com/scottychams/
🎶 Stream and download my music on dSound - https://dsound.audio/#/@scottychams
🎧 Help me earn a bit and stream me on Spotify - https://open.spotify.com/artist/0RIgbSGmvIIbvL2yjQxcfm 🙏
🌍 You can also follow me on:
Twitter - https://twitter.com/Scottychams
Facebook - https://www.facebook.com/Scottychams
Instagram - https://www.instagram.com/Scottycham
Steemit - https://steemit.com/@scottychams
Minds - https://www.minds.com/scottychams
Discord - Scottychams#5091
Message me if you're interested in collaborating or working together in some capacity! I'm always working to find new artists to bring onto our compilations albums with We The 9 🎶
🔊 Join our groups to network and collab with other producers, vocalists, rappers, and promote your music
Facebook Group - https://www.facebook.com/groups/hiphopsteemit/
Discord Server - https://discord.gg/u5dzQfF
Minds Group - https://www.minds.com/groups/profile/827687591543070720

EasyDex helps spread awareness for and is a sponsor of my music and an awesome decentralized trading exchange solution. They're doing some great work.