Feed Your Minnows Upvotes Giveaway – Episode 1
Hello dear minnows!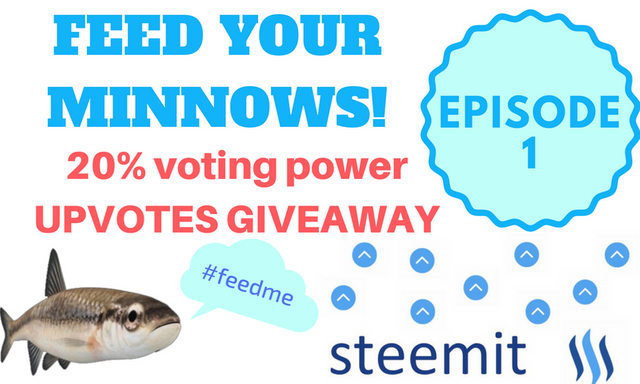 Seeing as the Feed Your Minnows giveaway series is going strong, growing in popularity and attracting new participants every week
and
…I decided to try something new, in addition to the long-running and much-beloved "Feed Your Minnows" giveaway.

A New Upvotes Giveaway

The new giveaway will be similar to what @scrooger is doing with his awesome bot. Instead of getting a share of SBD rewards sent directly to your wallet, as in my other "Feed Your Minnows" giveaway (where the last couple of episodes saw payouts between 0.02 and 0.07 SBD per minnow), all participating minnows will be getting a 20%-voting power upvote from me, currently worth about 2–3 cents (depending on the current price of STEEM and on my total STEEM POWER, of course).
To make it clear: this is a new, additional giveaway that will run in parallel with the existing "Feed Your Minnows" giveaway. The former is not replacing the latter, it is just creating additional opportunities for small minnows to feed more often and share rewards from different streams and in different forms.

How to participate:

Every week I will publish a new episode of "Feed Your Minnows Upvotes Giveaway". This post doubles as The Episode 1 of the new series. In order to participate and earn my upvote, you have to take three easy steps:
Resteem this post
Make your own post on your blog with #feedme included somewhere in the post title and also as one of the tags of your post
Send me (@oleg326756) a wallet message with the word feedme in the memo (it can be 0.001 SBD/STEEM or more, if you like :)) – exactly the same way as it works with @scrooger's @feedyourminnows bot.
You don't have to upvote my post or leave a comment in order to participate in this giveaway, but if you do, I will surely appreciate it a lot!
Once you have done all three steps, I will visit the post you created in Step 2 and upvote it with 20% of my voting power. I hope that more people will upvote your posts, thus increasing your potential reward, so that in the end you will get more than 2 or 3 cents that my upvote alone is worth. Just think how awesome it would be if all the participating minnows upvoted each other's posts, thus sharing the rewards all around! It will be a beautiful thing.
The giveaway will go on for 7 days OR until the next episode is published on my blog, whichever happens first.

Now, let's get this feeding frenzy started!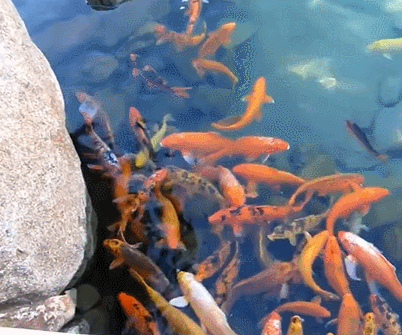 ---