Today marks my two year anniversary on Steemit. For a mostly unemployed artist it has been a great experience and has provided me a lot. Last year in return I did a month long streak of daily art giveaways, which was super fun, but also maybe just a little bit over the top. I've spend some of my rewards on various luxuries and useful things from washing machine to painting software, some I spent on little mementos and curiosities that coincidently would also be nice things to post about.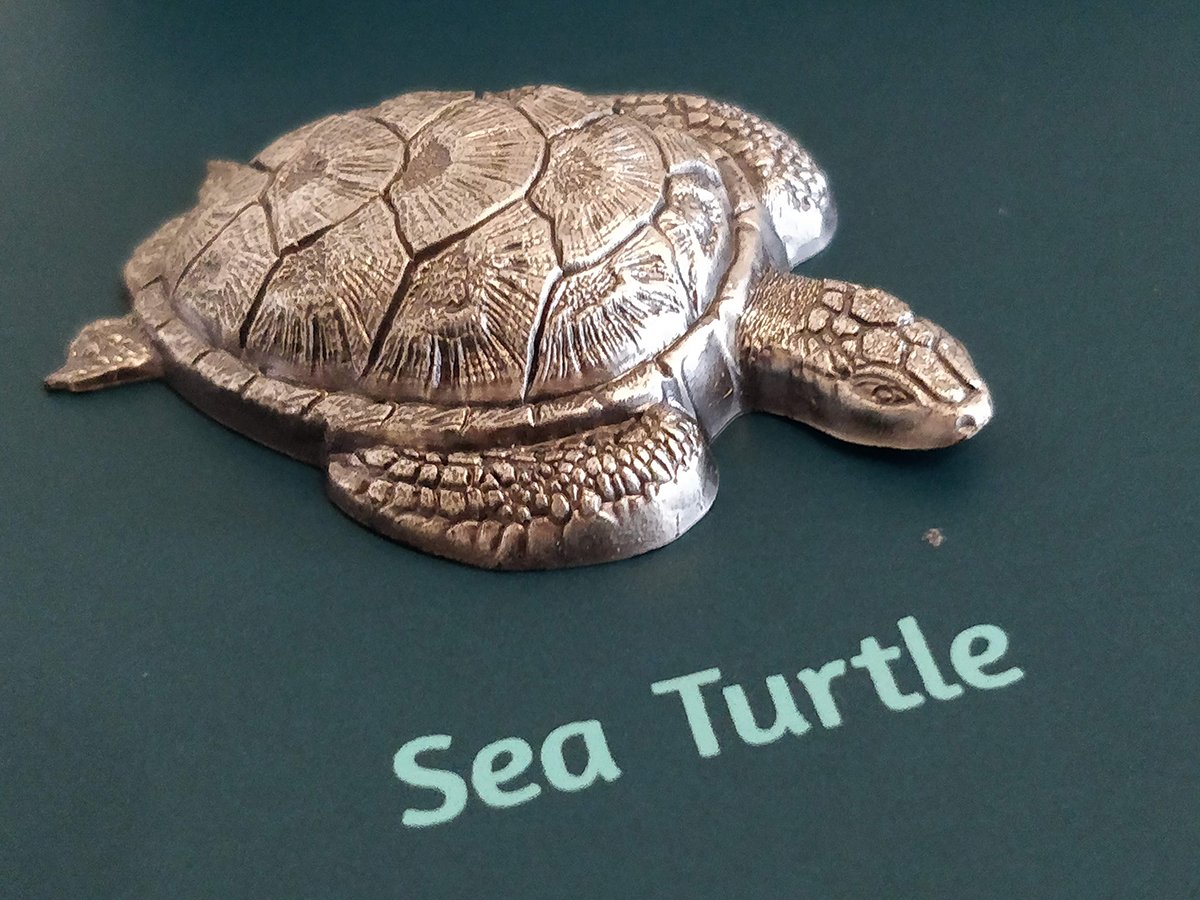 One of them is this beautiful silver coin in shape of a sea turtle. It is quite an extraordinary item and I would love to keep it for sure; but as it is, I have an exhibition bill to pay along with other expenses, so I have decided to offer it as a sacrifice to please the gods of rewards and crypto prices or in other words; it is going to be my anniversary giveaway this year.
Here are the specifics:
The 2017 Palau silver turtle comes with face value of 10$ and is made of .999 silver weighing 45 grams, with a limited mintage of 999 pieces. It comes in a eloquent turquoise box with certificate of authenticity. Whether you are a silver enthusiast or a turtle appreciator, I'm sure you would love have this in your collection.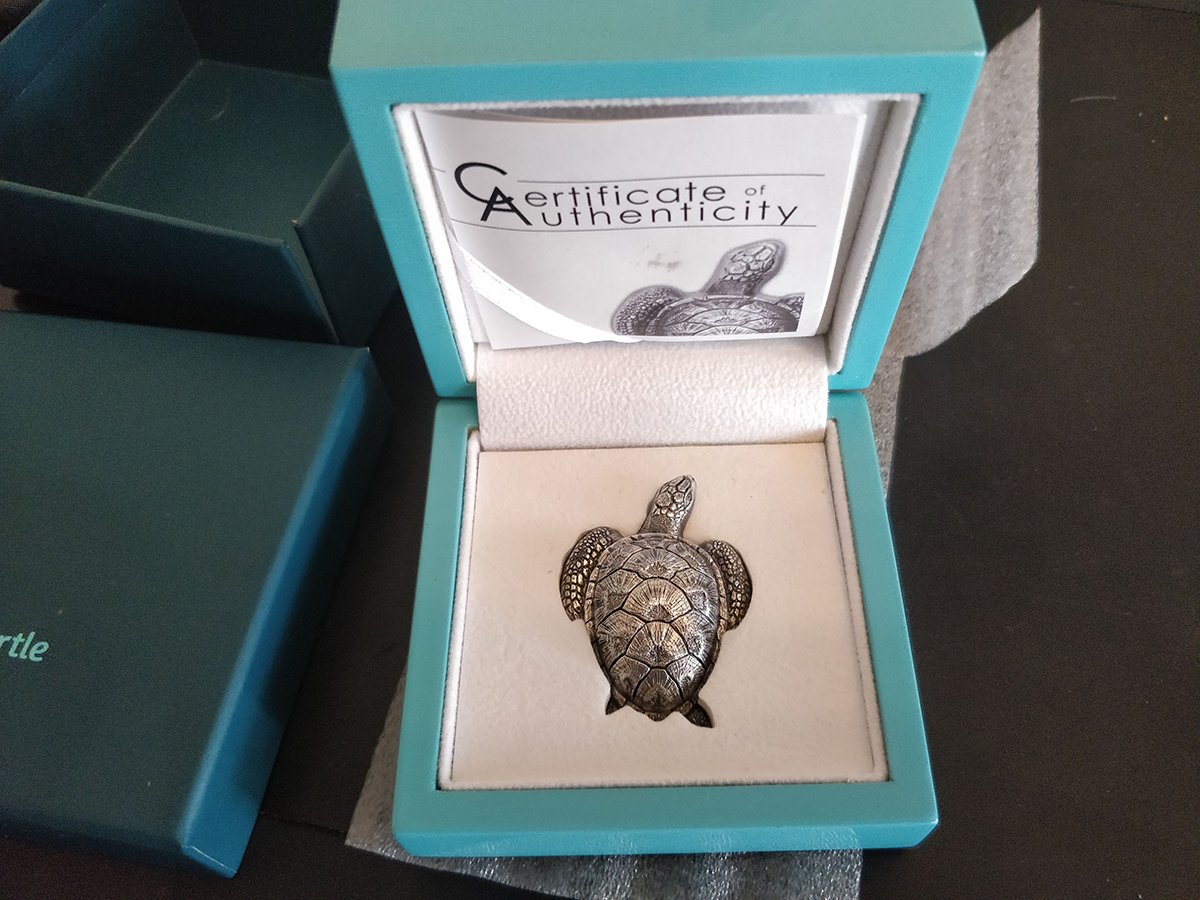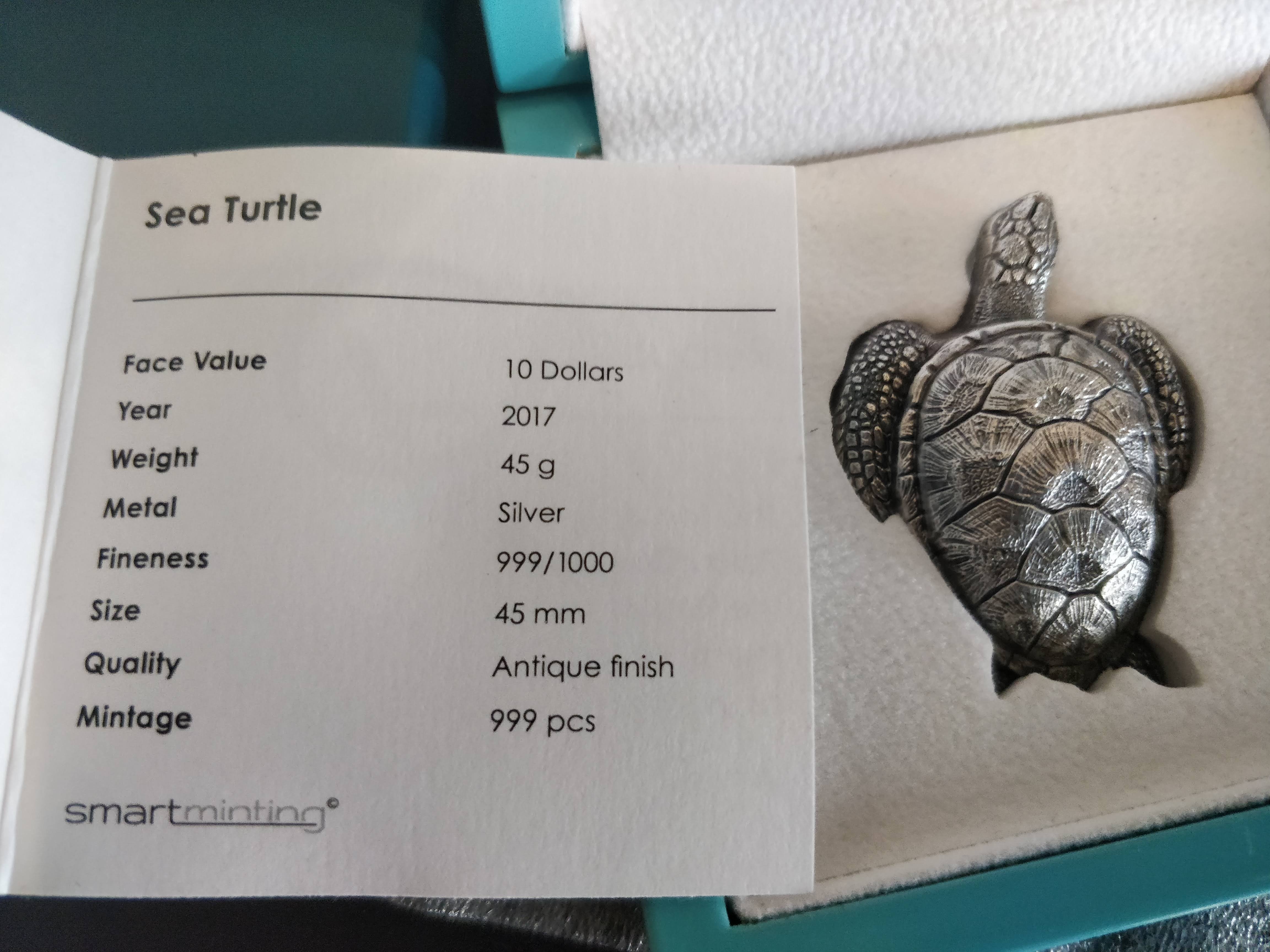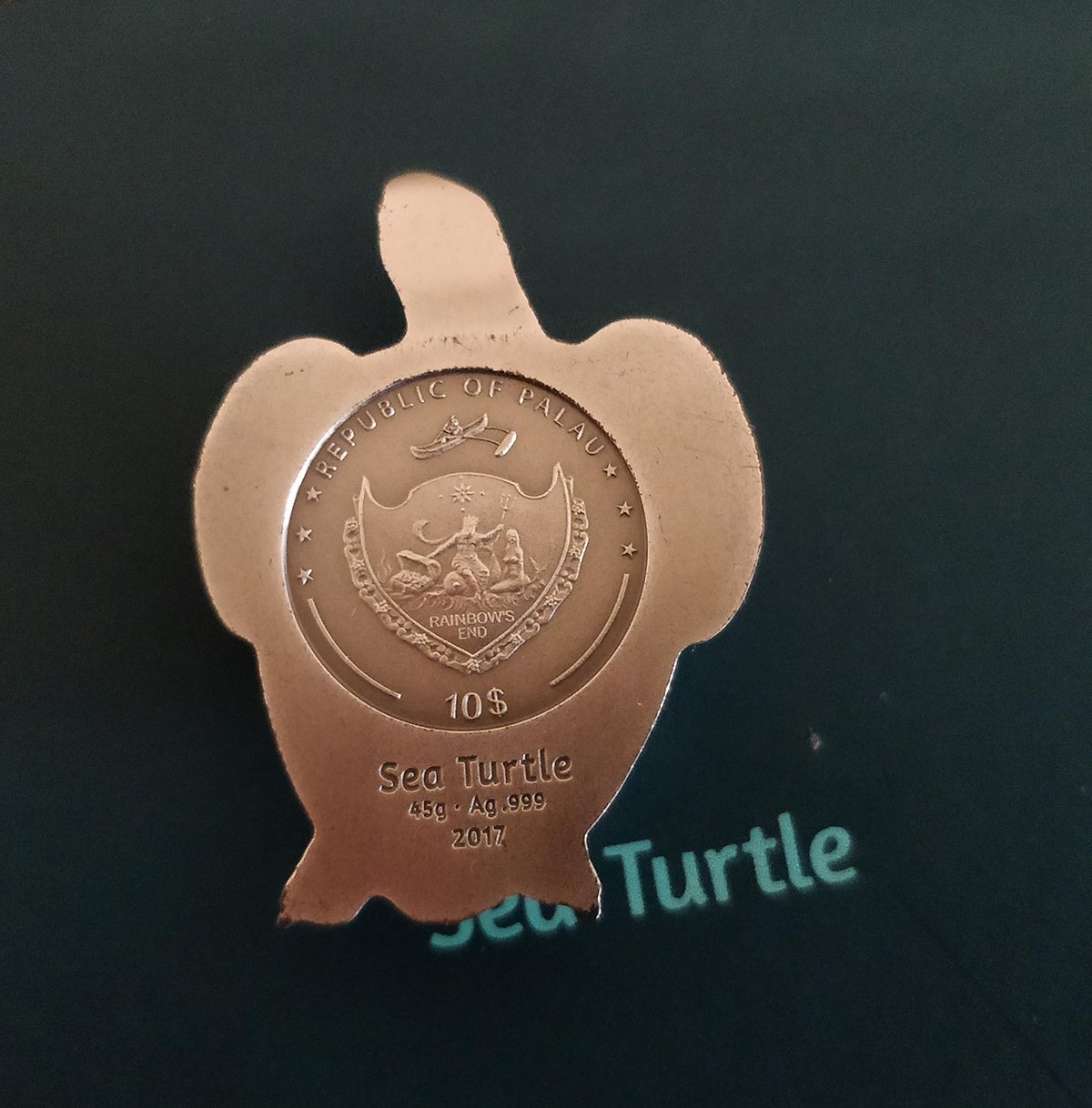 To participate in the giveaway please upvote this post and resteem it.
Leave a comment below to let me know of your participation and I will select a random winner after the payout period and mail the prize.
Thank you all for these years and good luck!