Hey and hello, beautiful followers and wonderful people. How are all of you today? Hope you're keeping cool! (and if you happen to be down under, hope you are keeping warm).
Let's give something away!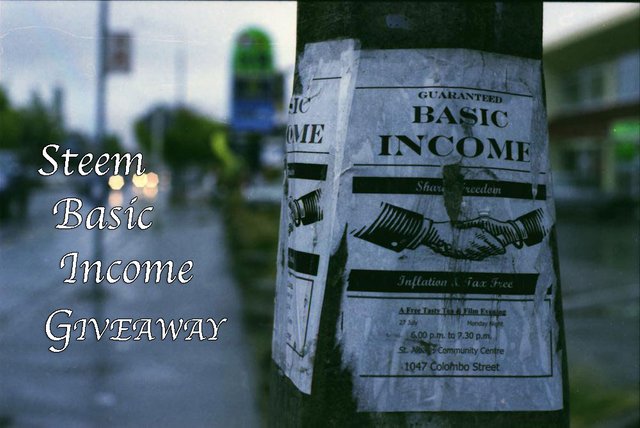 First… the rules.
If you want to win a share of Steem Basic Income, follow these rules.
Follow the contest theme (announced below). That's it!
Wow, only one rule. Pretty easy!
Theme
It's hot today. Maybe not as hot as things are in Europe with all their heat waves, but still pretty toasty, hovering around 30–35 most days. Given that, I'm looking for tips. How do you keep cool in the summer? Now I suppose you could say sit under the AC, and that's ok, but if you want to win this contest try to be a bit more creative than that.
List your answer in the comments. To increase your chances of winning, make your comment interesting. The comment I like best will win 1 or more shares of steem basic income. But if there are a lot of great comments or if this post gets enough of a payout to allow me to afford it, I may sponsor others as well.
How about the winner of last contest? I had some great entries last time. You guys rock!
And the winner is… @mariita52 for her awesome recipe. Also for having Italian heritage, as I do. Hey, us folks with Italian blood gotta stick together!
But you know what, @emergehealthier also wins a share of SBI for the great story about winning a baby sister instead of ice cream.
Congrats! Keep the great comments coming!
---
If you don't know what Steem Basic Income is, look around on their account (@steembasicincome) or read this post.
This post is in accordance with ContestKings and their motto 👊 No follow, no resteem, no upvote. That is to say, none of those are required to win this giveaway.
Calling all previous contestants:
@anaclark @andrewgenaille @athunderstruck @ayjoe @blueboar3 @bwar @chekohler @chireerocks @danmaruschak @darthgexe @diebitch @doggodfroglog @edouard @emergehealthier @erixink @izaid @jasonbu @jephline @lennstar @lightcaptured @mango-juice @mariita52 @mimismartypants @neuerko @nobyeni @obelus @sidequest @simonjay
---
I'm looking forward to reading everyone's comments. Good luck!
❦
David LaSpina is an American photographer lost in Japan, trying to capture the beauty of this country one photo at a time. More?