MY REVIEW OF A DOLLAR A DAY INITIATIVE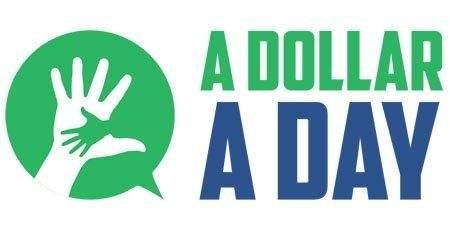 A Dollar A Day is a project aimed at helping the needy in the society. There are many people suffering in the world, and a lot of steemians are trying to give back to the blockchain by helping them out. One of them is @pennsif.
@pennsif the founder of this initiative decided to do something to help out the steemit community in November last year. His plan was to make people donate a dollar 1 SBD to him to help charitable causes in the steemit blockchain daily and because a lot of steemians saw the good work he is doing, they started sending him over the dollar required of them so that in lessthan two months of starting it, he got over $1000.
Other stemmians that joined him are @gmuxx , @mother2chicks and @hopeHuggs, and the logo was designed by @hungryhustle.
Apart from getting (more than one) SBD and steem from generous steemians, A Dollar A Day also receive donations through witnesses who support the project, through those on their curation trail and those that upvotes and restreem their posts.
Their impact to the steemit blockchain
They are currently sponsoring 15 projects on the blockchain from different countries in the world, some of which are:
The Greens (@thegreens) Cameroon
Over 100 dollars has been donated to this organisation which is based in Bamensa in Northeast Cameroon. It was founded eight years ago by @mr-greens, and its main target are the younger generation. They are being helped in different trainings, the areas of waste management, biodiversity and other aspects.
A Dollar A Day has helped this organisation with the founding of the steemit literacy center which is one of its impact on the blockchain.
The girls foundation (girlsfoundation) Nigeria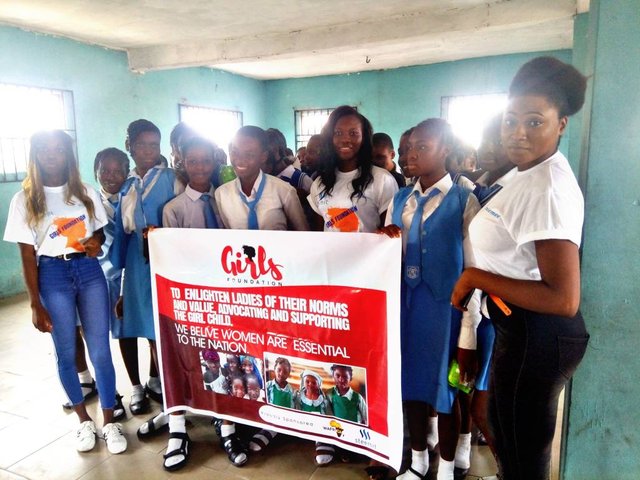 This foundation was founded by @faetee in in June. This is an organisation specially for the female sex. @faetee and her crew go to schools to different schools and orphanages in Porthacourt to:
Provide basic needs to them

Inspire them to be better people in the society

Educate women of their worth in the society.

Help them fight against issues that affect issues such as rape
So far, A Dollar A Day has contributed over 100SBD to this organisation which means indirectly, they are helping to provide basic needs for people in the society.

Papillion foundation @papilioncharity (South Africa)
This organisation which was founded in June by a couple to

Support those with physical challenges in schools,

To help the elderly

Provide a wide range of training courses to people.
A Dollar A Day started donating to them in November, and they have donated over 200SBD to them.
The fact that A Dollar A Day support all these organisations and more shows their impact in empowering women, improving the lifestyle of children, helping the less privileged, some of which are on the steemit blockchain.
Note that not only does A Dollar A Day help other people thereby impacting a lot of people on the steemit blockchain, they are also very accountable as they give a detailed explanation as to what they use the donations they get to do.
A Dollar A Day is indeed an initiative that many people are grateful for as they are leaving footprints which many people would like to fill.