I believe: a good teacher "knows" his subject; but a better teacher "becomes" his subject!
Well, just before you skip this post and quickly tag it, "teachers' post" or "a post for teachers alone", please listen to this short story that would first convince you of one simple fact. And that is, "we are all teachers". Sincerely, I believe we are all teachers but we all don't teach in a school.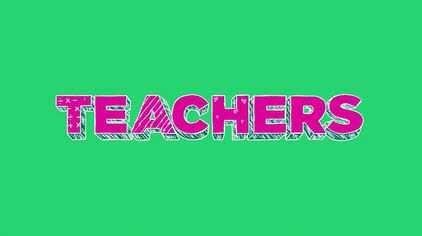 The Story
Just few weeks back I was setting with an employee who asked me a very simple question. She looked at me straight in the eye, and asked: what is teaching to you? (or, how do you see teaching?)
This question was not really difficult, but it was a technical question because I wasn't quite expecting it. Guess what my response was? I looked at her too straight in the eye and said: teaching is life!
And, I explained further:
If you go out of the street now, you would find someone marketing and selling his products. In the course of marketing there's need for him to educate his potential buyers. And, that's teaching! If you go to the church on Sunday, you will see a pastor teaching from the Bible, and his goal is to get God's children obey the law. And that's teaching! And, also, if you go to the mosque on a Friday, you would find an imam giving teachings according to the Quran. He is teaching them!
Everyday we teach
If you are a good Steemian, I am sure there had been one or two occasions where you had to explain something concerning steemit to a fellow Steemian. That's called teaching!
It is almost impossible not to get the opportunity to explain or make something clearer to someone. That's teaching in itself!
So, in a sense, we are all teachers!
In conclusion, teaching is a part and parcel of our existence. Just make sure you get good at it!
Teachers, thanks for reading!