Hello people, directly or indirectly, we have heard or come across @girlsfoundation on Steemit. It is a non-governmental orgamization headed by @faetee to enlighten, educate and empower the young ladies in our society. Not only that, the foundation is fighting against domestic violence, rape, child trafficking and injustice against the girl-child.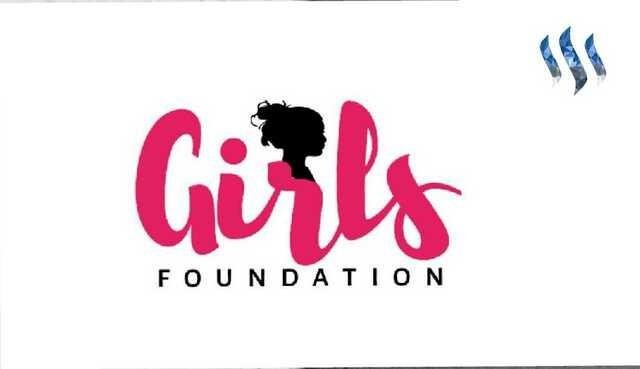 A product of @girlsfoundation
---
In this article, I discussed with some Steemians on this topic: Is training a female child a waste of money and time? Grab a bowl of popcorn and read these awesome replies from the community we love.
@bookoons – No, not in this generation. The female child takes more care of the parents when they come of age.
@udezee – No, it is not. A female child is a blessing.
@ifeoluwa88 – It is not a waste of time and money because female children are said to be more empathetic in nature. Also, there shouldn't be gender discrimination in terms of education, if a male child can go to school, a female child can too.
@rosyblessing – It is not because that female child can be of help to the society and her generation with the education she receive.
@julietisrael – It is not. Training a female child is no waste of time nor money. There are great women of valour making waves in different industries in Nigeria and around. A female is not only restricted to the kitchen as with time past when ladies were only relegated to the kitchen
Now, women are heads of various industries and are making waves world over. A lady without education now is like a empty vessel. Women are now taking over political seats. This couldn't be achieved by an uneducated woman.
They say behind every successful man is a woman.
But I'll say behind every successful man is an intelligent woman
An uneducated woman would only think of her looks and immaterial things and not how to add value to herself, her husband and the home
But an educated woman is one to reckon with.
@sammiegold – It is never a waste of time, it is an ancient mentality about women which they believe women should be at home taking care of the family. Training a woman is training a generation because they are the ones children learn from and make more impact.
@zyzymena – A female child have right as the male child. Education is one the fundamental human rights of any child regardless of the gender, age, sex or religion. Ignorance is a disease that education can cure, the traditional belief that a woman's education ends in the kitchen should be abolished. Educating a woman gives her right in the society, reduces the rate of human and child trafficking, sexual assaults and abuse. She is well informed and protects herself from danger.
@prechyrukky – No, it isn't. There is a popular saying that, "train a female child, train a nation" which is true and something I can attest to. When I was younger, it was my mum that gave me home tutorials to perfect my writing and reading. If she was an illiterate, she wouldn't have been able to help. We keep talking about human rights yet the female gender is oppressed and not given opportunity to be educated. There are lots of female making waves in the society thanks to proper education. These are my few points.
@backpackingmonk – I don't think educating anyone who is dedicated a waste of time. Education helps to change the lives of these children. Having more people educated can bring positive changes to a nation. In India, where women are not getting equal opportunities as men, I think the need for giving education for a girl-child is even more significant. It is interesting you ask me this, I want to educate at least one deserving underprivileged child. Also, education gives women independence that they need. In today's day and age that most marriages are not really successful, women can still take care of themselves and their children.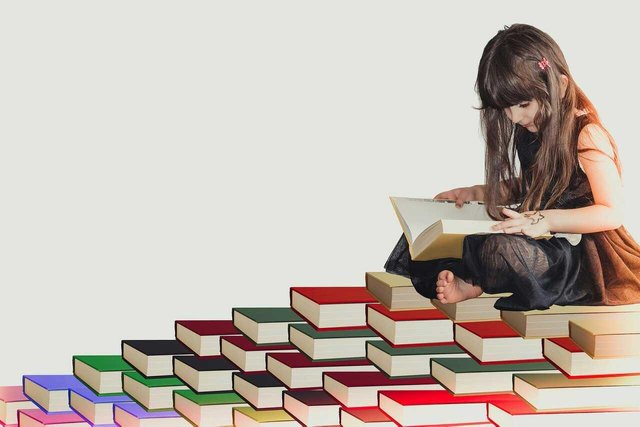 Pixabay CC0
---
@burlarj – No, it is not. Females are already proving their worth in the society, we have female Presidents, Governors, Doctors, Lawyers and so on. I believe what a man can do, a woman can do too.
@xawi – Its shocking if other countries have such thinking. Female education is important.
@oredebby - Of course not, I am a female and the trainings I got from childhood has groomed me till now.
@itoroarchibong - Training a female child is not a waste of money and time because females are the peacemakers and those who balance the family or community. She is the sole determinant of her generation.
If a woman is not well trained her children equally will be not well trained. The man cannot influence the children's upbringing as much as the woman does. So the upbringing and knowledge of a woman helps the generation to come.
@chinyerevivian - No, they are humans and deserve equal opportunity like everyone else.
---
I draw my conclusion from these wonderful contributions and it is evident that, it is right to train a female child. It is not a waste of time and money. Train up your child in the way you want her to grow so she can become a better version of you. Thank you for reading this piece. Special gratitude to everyone that has contributed, I love you all.
---
@imbigdee writes