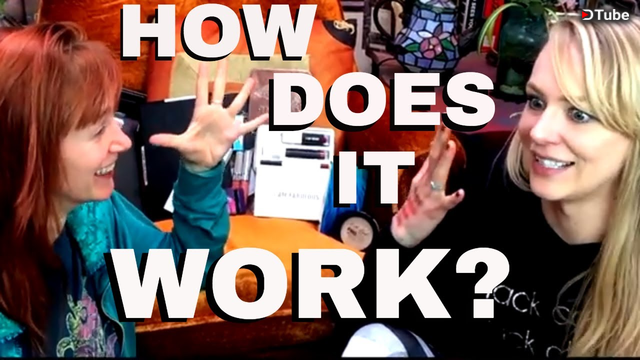 ---
✭
Hey all!
My sister is back and she is teaching me how to cake my face like a pro!
When it comes to the mysticism behind how beauty products work, I'm a total newbie. Luckily sh'e here to explain the voodoo magik behind it all . . .
Want to learn from my Mistakes so you don't have to make them?
Download my FREE guide here: http://mythicalmillenial.ontrapages.com/
✭
These videos are part of a daily series I've created, check out these other installments:
15 DRUNK TEEN CONFESSIONS:
https://steemit.com/steemusa/@stirling/96jfugcw
HOW TO HOTWIRE A VAN:
https://steemit.com/girls/@stirling/pgl9hqvp
How To Get Into Festivals For Free:
https://steemit.com/music/@stirling/iv90lokg
How NOT To Travel Alone ( I was detained at the Border):
https://steemit.com/teamgirlpowa/@stirling/sq20sfdr
How to Make Friends:
https://steemit.com/adsactly/@stirling/jeehkb00
✭
I am sharing these stories for the sake of those who need not make the mistakes these stories often highlight.
These stories are told with the intention of bringing light to otherwise unknown angles and ideas, in the hopes of protecting young ladies and allowing for conversations that might otherwise be frightening, uncomfortable, or unconventional to take place. I am by no means intending to glorify self-destructive behavior, but to discuss it openly. If I laugh, smile, or otherwise indicate humor or enjoyment, this is because memory and emotion are tricky, nebulous things.
These stories are hear-say, dramatized in the way personal subjective perspective and time can. There is no evidentiary value or intention to cause harm in the creation and dispersal of these videos.
Saying you did a thing is not the same as doing it.
According to: "corpus delicti" (body of the wrong) rule:
"These statements in a YouTube video aren't "confessions" without the additional details, like time and place, to identify a specific crime. An important detail to add is the reason these details are needed: without them, the Double Jeopardy rule cannot be guaranteed." –
✭
Check out my very first Dtube video
https://steemit.com/teamgirlpowa/@stirling/sq20sfdr
It's a story about how to travel safe and solo as a single lady, and some silly mistakes I've made.
✭
I do not own the music in this video. All credits go to the rightful owners. No copyright intended.
Copyright Disclaimer Under Section 107 of the Copyright Act 1976, allowance is made for "fair use" for purposes such as criticism, comment, news reporting, teaching, scholarship, and research. Fair use is a use permitted by copyright statute that might otherwise be infringing. Non-profit, educational or personal use tips the balance in favor of fair use.
✭
✭
✭
✩ DEPOP ✩
✭ @basicbitchcraft
✭ https://www.depop.com/basicbitchcraft/
✩ ✩ SOCIAL MEDIA ✩ ✩
✭ ▶SUBSCRIBE!
✭
✭ ▶FOLLOW ME ON INSTAGRAM: @stirlingmoriah
✭ https://www.instagram.com/stirlingmoriah/
✭ ▶FOLLOW ME ON TWITTER: @StirlingMoriah
✭ https://twitter.com/StirlingMoriah
✭ ▶FOLLOW ME ON FACEBOOK: @StirlingMoriah
✭ https://facebook.com/StirlingMoriah
✭ ▶PINTEREST:
https://www.pinterest.com/stirlingmoriah/
✭
✭
✭

---
▶️ DTube
▶️ IPFS