When most people think of these kinds of weekends they imagine laddish behavior and rowdy gaggles of drunk women... this isn't always the case.  Last weekend I traveled to the gorgeous Isle of Man to attend the Hen do/  Bachelorette party of one of my closest friends who is soon to marry. Here's what we got up to:
We arrived on Saturday morning and headed to a house we'd rented where 13 of us were staying, it was a tight squeeze but there was a bed for everyone (although some had to share). 
First off we headed down to the beach where the sunshine was warm and the seas were deep and clear.. a few jumped into the sea and had a swim (no bathing suits required), it's fantastic to feel so free on the Isle of Man as there are no people around to make you feel self conscious.
We then caught a 100 year old steam-train to the main town where we had a few cocktails followed by a beautifully calm sailing trip for two hours. Luckily the sun shone the whole time. After the boat there were more cocktails followed by dinner at a local restaurant.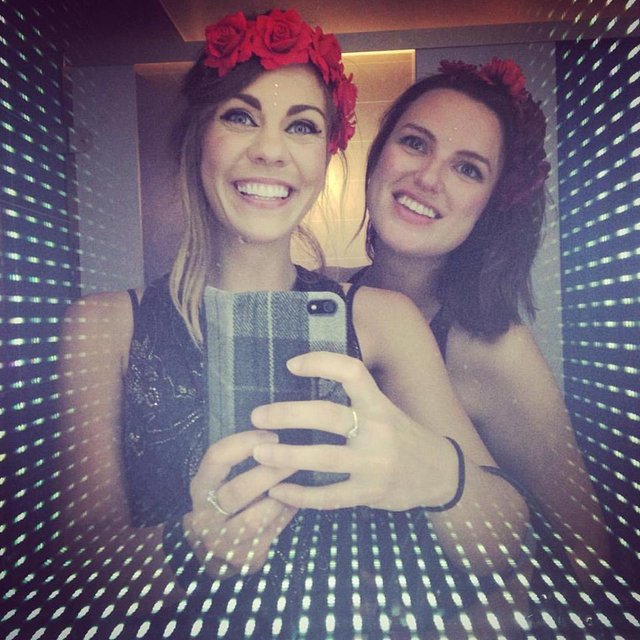 On the Sunday we woke up early to make the most of the day and then headed to a seaside town called Peel where there is an ancient castle which is made of sandstone and situated on it's own Island. We explored the coastline, castle and of course the stunning views. 
Peel castle- http://www.manxnationalheritage.im/attractions/peel-castle/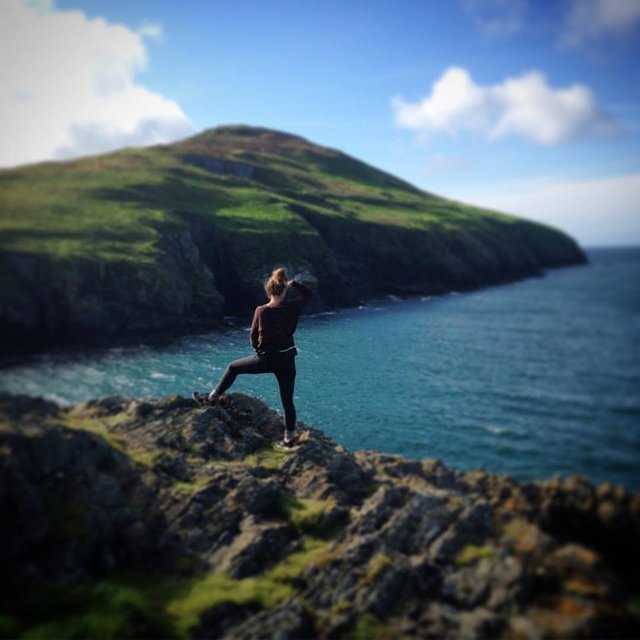 The photo below took three attempts to get us all poised in mid-air. (I'm on the left)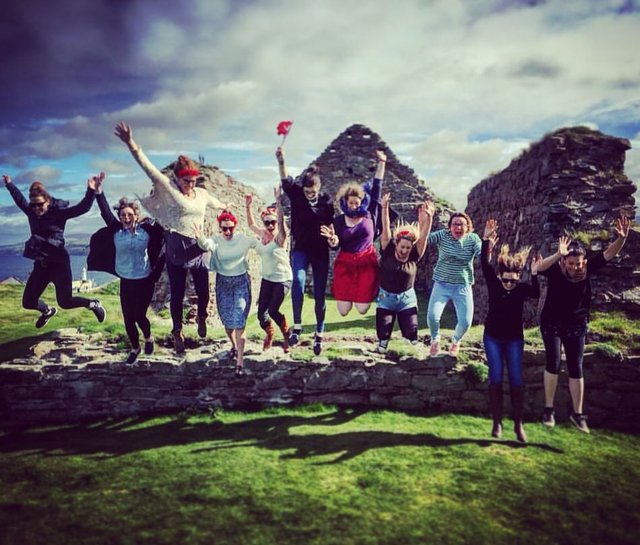 After a fantastic visit to the castle we headed to a pub called The Creek that specialises in delicious fresh sea food.
The Creek's website - http://www.thecreekinn.co.uk 
A busy couple of days spent with fantastic company, a few cocktails, plenty of exploring the great outdoors and some delicious food.
Have you been on a hen do where you've tried to challenge conventions?