Learning To Grieve...
Losing a loved one is always hard to handle. .But when you lose a loved
one to suicide its even worse it seems to me.
Growing up without a mother my father was my mother and my father.
He was the one I went to for everything..even the girly stuff. We learned
to do it together..even the first menstrual period and learning how to use
pads and tampons together!
Because of this I feel my bond with him was just different than a normal
father and daughter bond.
On June, 13th 2018 my world was turned upside down. We got
the phone call that no daughter or son wants to get.
Those words of him passing will never seem to leave my mind. .
There are days that I am okay enough to deal with the pain days
of where i'm sad about it or even days where i'm still angry at him
and wanting a ton of questions answered.
We all grieve differently and there isn't a timeline on our grief..
My grief seems to come in waves of emotion's and I feel that I
don't know if what i'm feeling is even a normal feeling for
my own situation.
I still feel some days that I wish I could have just done more to
help spent more time with him called him more, or just went
and visited more often.
I am learning as every day goes by that I will be reminded
of him some how throughout the day..rather that's just
something that he liked to eat or hearing a word that
he used to say..or even when my kids or husband makes
me think of him.
I will never lose the love for him and I will miss his voice more
than anything. I love looking at pictures of him and being
able to see his face again. I even found a video for me to hear
his voice again.
And I'm hoping that one day I will be able to talk about him
or think about him and not feel like its fresh and happening
all over again. I want to keep his memory alive...
I hope he knew how much we loved him .
I seen a picture on social media not long ago that read suicide
doesn't take the pain away it passes it on to someone else, and that
hit home, and in some ways couldn't be more true. But at the same
time I couldn't imagine what my father was thinking before he took
his own life.
The reason for this post isn't to bring you down or make you sad.
But to tell you that if you are having those suicidal thoughts is
to reach out to someone. Because it does cause your family
pain..lots of pain, and heartache everyday.
Hoping one day that I get some type closure for my own sanity.
Not only did I lose my father that day but my kids lost there pappy and
my husband lost his father in law. I'll always love you daddy. And I hope
that we are making you proud.
IF YOU OR SOMEONE YOU LOVE ARE THINKING ABOUT SUICIDE PLEASE CONTACT THE SUICIDE PREVENTION HOTLINE
https://suicidepreventionlifeline.org/
1-800-273-8255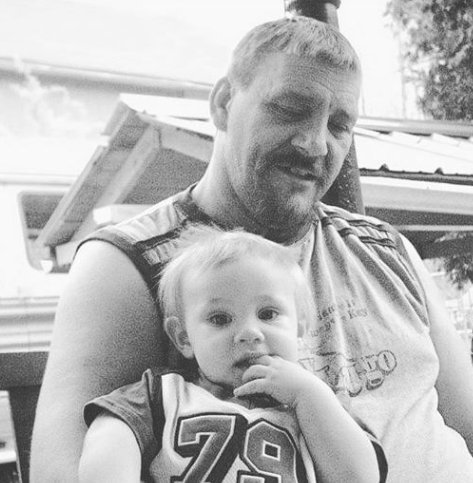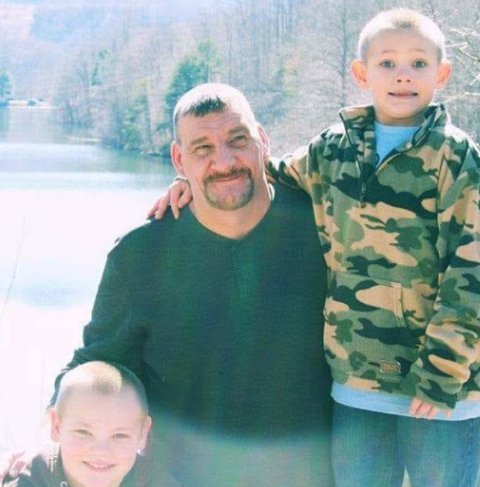 My babies painted this rock for his grave. And those are my kids handprint's.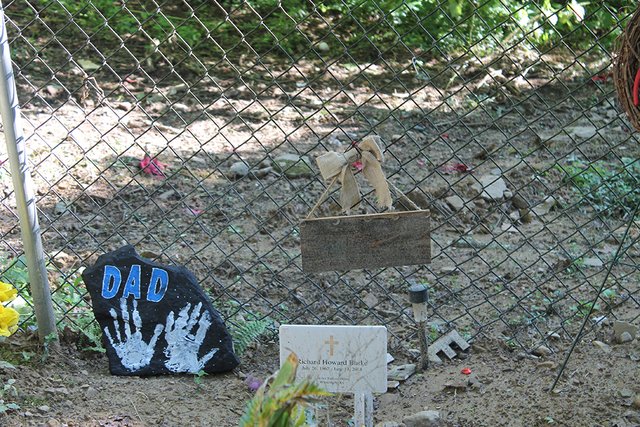 Please upvote and follow me. Thank you