Gigajoule was born as an answer to the problem of access to electricity, which affects millions of people around the world, but this problem is especially acute in African countries. The current model of electricity production in these countries uses various power plants, many of which are economically and environmentally unsustainable, however, despite their unsuitability, their aggregation is far from being able to satisfy the growing demand for electricity. Gigajoule is a quick generation and deployment system that can expand existing generation capacity in developing and developed countries.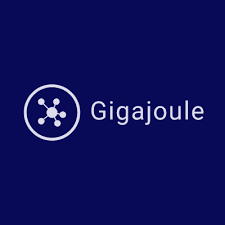 Gigajoule's main market is Nigeria. As mentioned earlier, Africa is a market with the potential for a diverse mix of green energy. The company combines gas-based production. Nigeria was chosen as the main market because of its growing population, and also because of the abundance of natural gas, which, however, is burned in vain and not used enough. At the same time, the country promises to become Africa's largest economy, generating large amounts of energy to meet demand in the coming decades. A project like Gigajoule will help Nigeria overcome the unemployment crisis that spreads through education and employment programs for those in need.
Gigajoule do their project because they see a negative impact on the environment and the financial or state budget, because the government often needs to apply subsidies to make it affordable, even if there are many developing countries that rely on power transmission systems, to rely on expensive and inefficient electricity generation systems. For example, in Nigeria, despite the fact that they receive a lot of natural gas as raw materials, less than half of their population has access to a stable electricity supply.
Therefore, Gigajoule makes it a very profitable project for some people in the world. which makes power generation more efficient, reliable and affordable.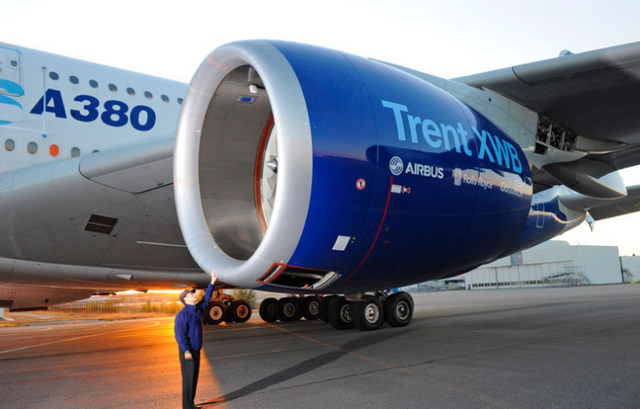 Principle of operation
Gigajoule is ready to implement three projects with a capacity of 528 MW each at various facilities in southern Nigeria, in the immediate vicinity of the gas supply and electricity evacuation infrastructure.
Significant work has been done at each of these facilities to secure production licenses electricity, confirmation of studies on gas supply and transmission of electricity. Additional work includes preliminary environmental approvals, design of floating facilities and infrastructure, confirmation of economic viability, and necessary precursor negotiations to conclude an electricity purchase agreement with the federal government.
Nigeria alone has direct demand for another 10,000 MW. In the rest of Africa, direct demand is 20,000 MW. Worldwide, with the exception of Africa, demand is estimated at another 30,000 MW.
Floating power plants using SGT-A65 engines have several important advantages:
Location flexibilityTwo SGT-A65s are mounted on a floating barge, thus creating a complete mobile propulsion system.
A much smaller footprint is required than for land-based power plants. This provides many options for locating FPPs as close as possible to gas supply and local infrastructure for evacuating electricity.
Ownership of FPPs is always maintained. These assets can be deployed on other sites, if necessary.
The speed of manufacture, installation and commissioning is faster and easier than that of ground-based counterparts.
Gigajoule floating power plants will be assembled at Appledore Shipyard UK with an indoor dry dock allowing production throughout the year.
After the floating power station arrives at the deployment site on a heavy ship, it will be connected to the gas supply and mains in a relatively short time.
Simultaneous creation of ground infra structures for FPS units, dock, gas pipelines, substations and power lines.
The savings from scaleFPP modules are deployed in groups of four per site, although this can be increased or decreased depending on requirements
In a typical deployment configuration, eight SGT-A65 Modular Generator Sets in operation mean that maximum availability can always be maintained for a typical twenty-year life.
Tokensale:
GIGJ = 1$
Soft Cap: 10 000 000$
Hard Cap: 50 000 000$
Pre-sale IEO: 01.10 - 20.10
GIGJ token holders will be entitled to receive an annual dividend of 15% of the profits earned under the Gigajoule project, in accordance with the number of holding tokens.
To keep abreast of the latest project news, you can visit the official website or subscribe to social networks:
Additional Information:
Website: https://gigajoule.io
Whitepaper: https://secureservercdn.net/160.153.137.210/d37.ba6.myftpupload.com/wp-content/uploads/2019/09/Gigajoule-Whitepaper-v9.pdf
Bitcointalk: https://bitcointalk.org/index.php?topic=5182913.0
Telegram: https://t.me/Gigajoule_group
Twitter: https://twitter.com/GigajouleT
Facebook: https://www.facebook.com/gigajouletoken
Author: GoodochOK (https://bitcointalk.org/index.php?action=profile;u=2505349)
ETH wallet: 0x8Cdc2fFA88c620803238bE1D4Ba092Bcf5E20a80