GiftGiver: Updates To Our Site, Update To Delegations, And Looking For A Curator
It has been a while since our last update and sorry about that, I(@rishi556) have been busy with other projects and have not been able to do the weekly updates for quite a while. Rather than just doing them from time to time, I decided to stop that for good, and just make posts on larger updates.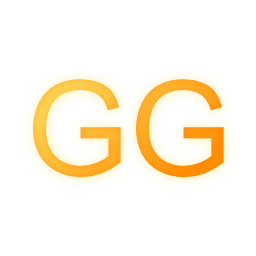 Site Upgrades
We have just updated our site and we hope that you like the new look. Well, its just one change. ReCaptcha is no more and has been replaced with hCaptcha. That consideration was made when first designing the site and it was decided that reCaptcha was the way to go back then. But with progress and more and more usage and an actual solid foundation behind hCaptcha, we decided that maybe it was worth it. If it starts showing problems or is being a pain to users, it'll be removed for reCaptcha again. It's set to easiest so that way it shouldn't be a bother for most people when using it.
The goal with the captcha really isn't to earn money. It's meant more of a deterrent to bots since it'll require verification that it was successfully completed. But if we can acquire some funds while doing so in a non intrusive way to our users, we definitely will. Growth is important.
Delegation Updates
If you check out our site some more and start reading, you'll notice that some of the numbers have been updated. We are now doing delegations of approximately 30 SteemPower(60,000.000000 VESTS to be accurate) for 7 days. Yes, thats a whole week with an extra 30 SP that you can now get. Not only that, but the time in between delegations has been shortened down even more to 3 days. We haven't been getting too much usage so we should be able to handle this. If an increase in demand is detected, we'll start fiddling with those numbers to get back to a good equilibrium.
Curation
Some of you know that we curate posts. While it isn't a really big thing that we do, we are looking for ways to improve it, and are looking for someone who might want to help curate posts. If you read a post you like, you'd just have to enter it into our curation tool. We don't pay as of now, but if funds allow it we definitely will. If you are interested in helping volunteer curate posts, just let us know in the comments below and we'll take a look.
---
Questions?
If you have any further questions, you can join us on our discord or check out the FAQ on our website.
Low On Resource Credits?
If you are low on Resource Credits, you can visit https://giftgiver.me to get a temporary delegation.
Written by @rishi556.