STEEMEXCHANGER LAUNCHES IN GHANA OFFICIALLY www.steemxgh.com
With the recent growth and usage of steemit globally and most importantly Africa, it is becoming an increasingly painful ordeal trading STEEM and SBD in African countries judging from the fact that most exchanges do not target African markets.
This has stunted the growth and expansion of the steem blockchain majorly in Africa because regular people and investors find it difficult to come into the blockchain from a trading perpective.
STEEMEXCHANGER MAKES IT POSSIBLE FOR AFRICAN COUNTRIES TO TRADE STEEM AND SBD IN LOCAL CURRENCIES
Steemexchanger is at the forefront of innovation from Africa on the Steem blockchain. With operations now in Nigeria and Ghana, steemexchanger is well positioned to serve the African market on trading STEEM and SBD, thus bringing in investment from Africa into the blockchain.
This is impact the growth of the Steem blockchain in Africa and drive adoption as seen below: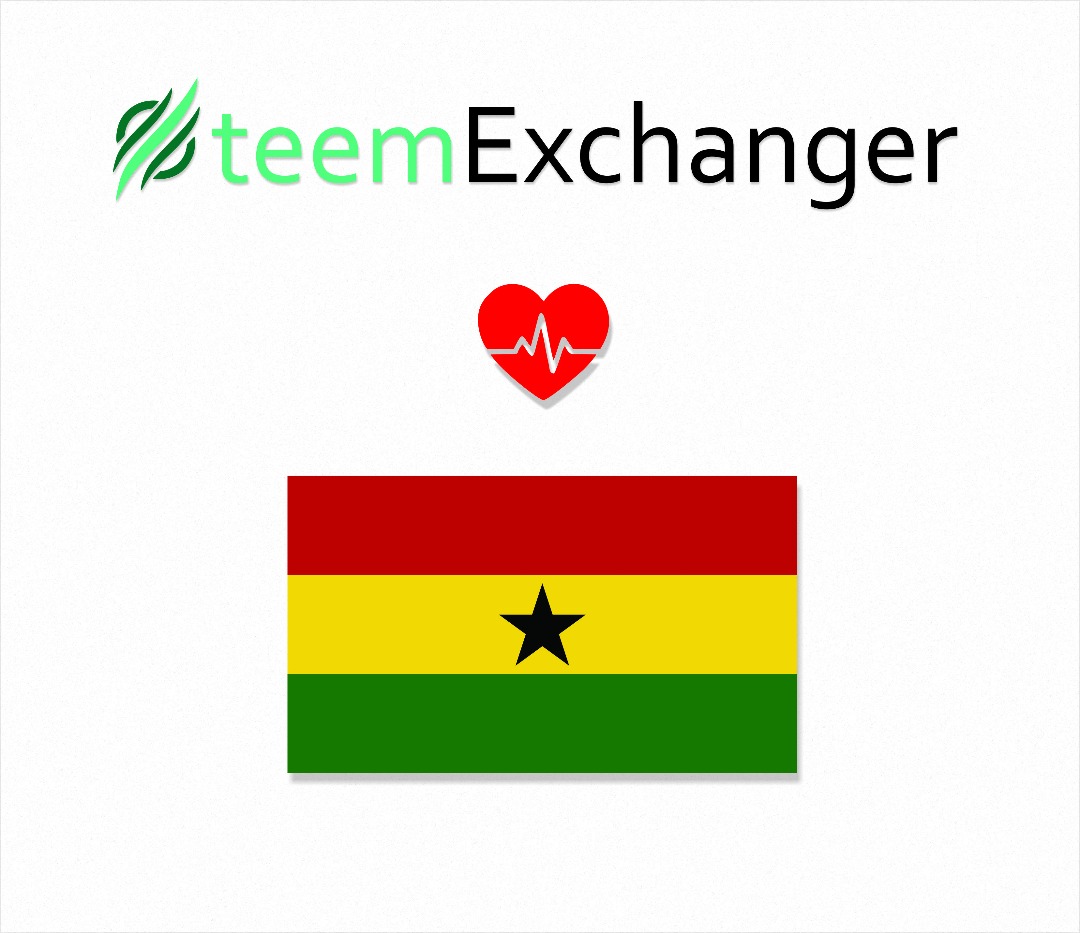 With heavy operations currently in Nigeria and now in Ghana officially, steemexchanger has processed more than 50,000 SBD and 10,000 STEEM from inception with this number growing exponentially everyday.
With thousands of customers in Nigeria alone, steemexchanger has helped usher in at more than 100 investors into the steem blockchain through its buy steem feature.
SOME OF OUR MILESTONES
Over the course of running steemexchanger, we have had some major game changers we have pulled off, some of them are:
99.99% uptime:- Meaning we have never recorded a downtime before.
100% data security:- We have never been breached or had any customer information stolen
100% resolved tickets:- We receive tens of tickets daily and we have always solved all within the shortest possible time.
WHAT WE HAVE BROUGHT TO GHANA
Just like we do in Nigeria, we have developed strong integrations with the major banks and financial institutions in Ghana to deliver fiat to users bank accounts instantly when they convert and withdraw on the steemexchanger Ghana platform.
We have developed strong integrations with financial institutions in Ghana to deliver instant fiat to bank accounts when customers withdraw
This is a major step in the direction because everything from buying Steem and SBD to selling are all automatic, conversion to fiat is instant and deposit to bank account is immediately upon withdrawal.
This will open up the Ghanaian community to more possiblities of investing directly into the blockchain without going through the rigours of using international exchanges that aren't localized in Ghana. We believe strongly in the Ghanaian community and the many achievements they can attain through the power of the steemit blockchain.
We remain committed to offering the best service at the best possible price that ensures servers are online always.
We have rendered quality service and we will continue to do that putting in all resources at disposal. The WhatsApp link below is to enable us get instant feedback from all our Ghana users since we are just launching. You can join the group Here