I watched this because it was on a list of good films that i found somewhere on the interwebs and it doesn't disappoint. I believe it was nominated for a bunch of awards and won some of them but I will just focus on my impressions instead of the major critics.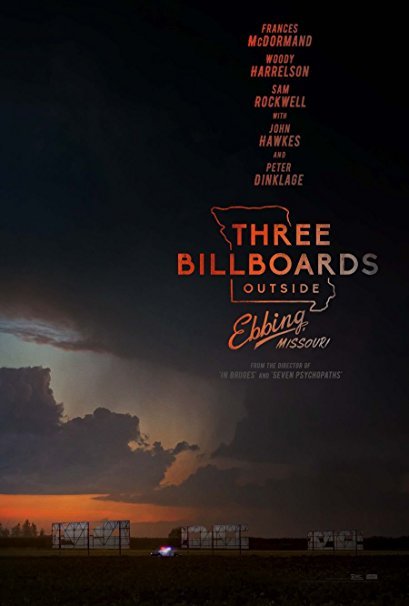 This movie, before we get into the plot stars Frances McDormond, Woody Harrelson, and Sam Rockwell. That alone is enough reason to watch the film immediately... we don't even need to know anything else because this trifecta is bound to produce awesomeness.
The story follows a woman who is frustrated with her community over the unsolved rape/ murder of her daughter and how to draw attention to the fact that it is unsolved, she purchases 3 billboards leading into the town. Her idea is incredibly effective and actually changes the lives of the people inside of that community to a dramatic degree (this film is entirely fictional by the way.)
The people involved in the story are all completely innocent in that the unsolved crime is truly unsolvable - as some crimes are. However, the actions that she takes by booking the billboards starts to make everyone in the community think and act differently than before. Some of their choices make good life changes, others not so much.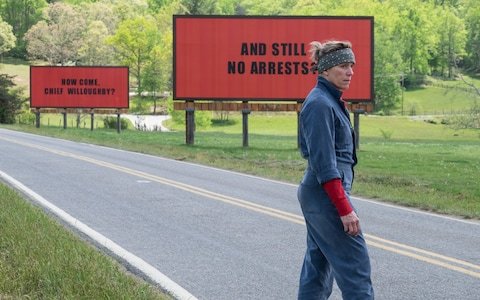 anyone who reads my stuff will say that I am incredibly critical of USA films because they are so predictable, but this is NOT one of those films. It kind of leads you down a path of "oh, i know what will happen next" and then takes a totally different direction. Perhaps that is why Frances McDormand and Sam Rockwell both won Golden Globes for their performances.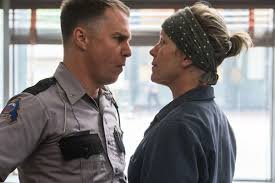 The only reason why i can't review this one "through the roof" is because of the fact that there are certain unbelievable elements involved in the movie where anyone other than the most inept police force would definitely pick up on (such as the police station being on fire and you are sitting across the street but because Peter Dinklange vouches for you, you are free to go.)
Here is the trailer
If you dislike the "usual bullcrap" that comes out of Hollywood the way that I do... I can assure you: That is now what this is. It is a great film and even though it kind of lulls in certain parts, stick with it - you will not regret your decision.
As usual I have intentionally been vague in my description / review because I don't want to spoil the film
8 / 10