Point Break is one of those epic films that someone was always going to come along and remake. I normally accuse these directors and writers of being lazy and having no imagination but Hollywood will continue to do it because: Money.
The original Point Break film made in 1991 stars Keanu Reeves and Patrick Swayze as well as a bunch of other people (including Anthony Kieidis from Red Hot Chili Peppers.) The acting is fantastic, even Keanu's. I consider Patrick Swayze one of my favorite actors from the 80's and 90's so him appearing as the main villain was a very welcome addition for me.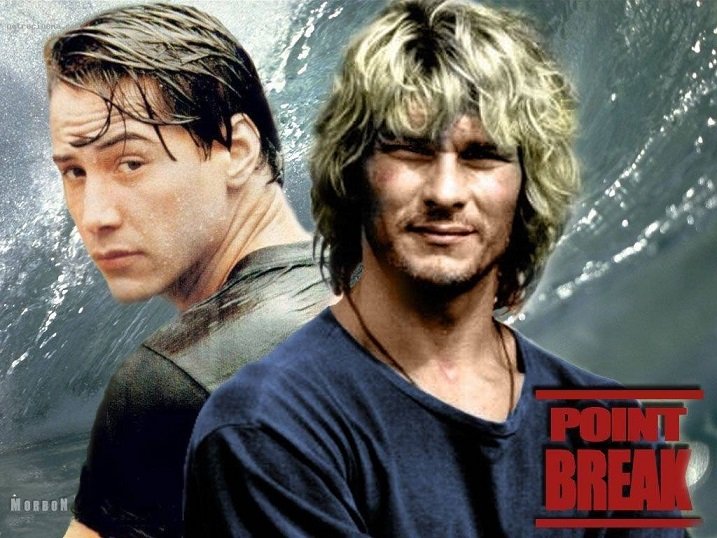 Reeves plays the role of Johnny Utah, an ex football player who is now an FBI agent and is assigned to investigate a group of bank robbers known as the "Ex-Presidents" because of the masks they wear when robbing the banks.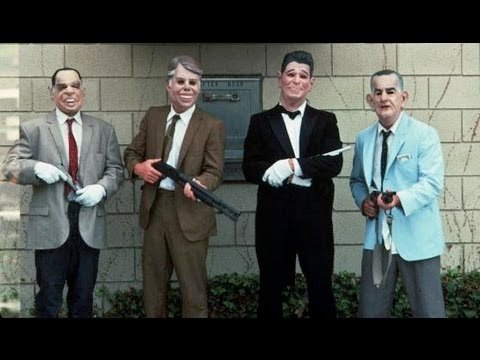 They are successful in robbing the banks because they are efficient and never too greedy. They never go for the vault and they are in and out long before the police arrive. It is discovered that the "Ex-Presidents" are surfers somehow (I don't remember how this is discovered) but Utah must learn how to surf in order to infiltrate their organization. I can surf....barely... it is very difficult and i think the film portrays his difficulty in learning pretty accurately.
He manages to win over the trust of Swayze, who he later discovers is the leader of the group. There is a bit of a problem because Reeves and Swayze genuinely get along so "Utah" faces a bit of an ethical dilemma of busting what has become his good friend.
Since this is a Hollywood film, you already know that the good guys win. I personally think the film would have been better if Reeves had decided that hanging with his newfound friends is actually better than his devotion to his job with the FBI - then we could have had a sequel as well. However, despite the fact that the film takes the usual path of virtue always wins, it doesn't end in the usual boring way that we expect. I won't spoil this part for the people out there that haven't seen it (and if you have seen the remake and NOT the original, I am disappointed in you.)
Here is the trailer
The trailer doesn't do the film justice. This is just the way trailers were in the early 90's.
I rate this movie pretty highly because it is fantastic for an action film. It has great acting, a unique storyline, and some interesting cinematography as well as crazy stunts.
8 / 10