I wonder if the success of Narcos had anything to do with why they made this movie. Since i mistrust Hollywood pretty much across-the-board (and Tom Cruise for the matter,) i suspect that yeah, maybe that was their test audience.
It's a good story though and it is based a lot of the way in fact too. If you know anything about me by following this blog you already know that I appreciate non-fiction.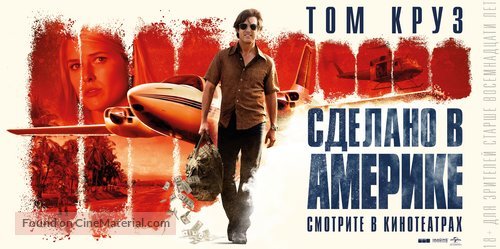 the Russians influenced this poster - likely the whole film
American Made (A film that i watched only today because the file type didn't work with my previous media player) follow the life of an actual human being named Barry Seal in his operations that started as accidentally working with the CIA and that (by his own greed-tsk tsk) turned into drug-running, and making crap tons of money because of it. There isn't a lot of information that i could find in the 20-or-so-minutes that i dedicated to making sure that Barry Seal is actually a real person, but from what I can determine.... Yes, he is (or at least that is what the man wants us to think.)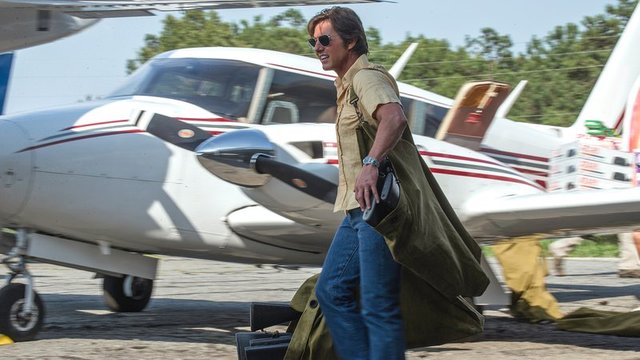 Barry Seal was just a TWA pilot that was hand-selected by the CIA to fly reconnaissance missions over Central and South American countries in the late 70's and early 80's to take photographs for the gubment who was desperately looking to fight communism. He was selected (according to the film) because he was young, extremely talented, and had already been "busted" for moving prohibited Cuban cigars into the US on his flights via Canada. This begins a very long and drawn out circus that results in him getting awarded his own airstrip in America and basically given a free pass to do whatever he wants until the U.S.A. decides they can no longer be associated with him.
Throw my anti-government cynicism to the side for second. This film, despite having Tom Cruise in it, is actually quite good. Whether or not the story is true is something we will likely never know. However, if it is complete fantasy... it is a great story.... If it has some truth to it, it is a BETTER story. It is therefore worth watching and I regret that my own computer issues prevented me from doing so until today.
Whether or not the storyline is actually true... i honestly don't care. We watch films to escape reality for a little while and I have a hard time believing someone like Tom Cruise would ever be involved in anything that gathered too much government attention because you know... he has to protect that silly church of his.
I give this one 7 / 10