Getting Sh!# Done
Healthy Changes
I am all about this contest!!! Let's get in and get Sh!# Done!! That is how I do all my DIY projects and pretty much everything. Give it 110% and you can always step back and say that you did your best. Even if you are doing 110% in the wrong direction, at least you did it 110%. I'm kidding but seriously, that is what I feel like I have been doing for a while. Going 100 mph in the wrong direction, when it comes to my health.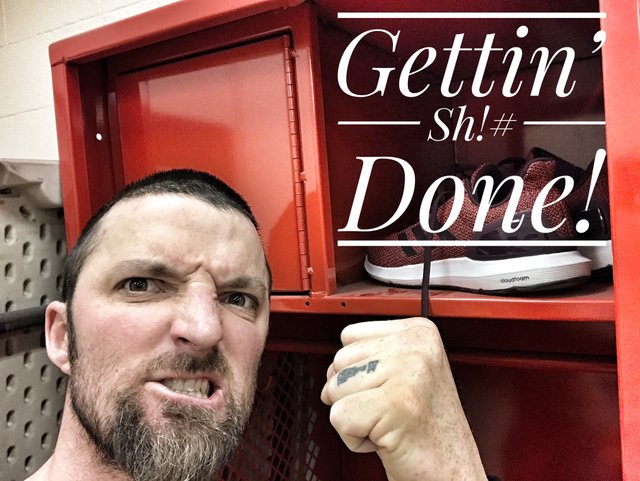 Last year, I finally cut the cord to any nicotine. That little monkey was on my back for the past 20 years. I smoked cigarettes since I was 16 yrs old and then began vaping. I vaped for about 4 years then finally decided to cut the cord. I don't know how long it has been but I have no desire to smoke or vape. It feels so amazing to finally be free of that, no more nicotine ball-and-chain to drag around. But, that is sooo 2018 and I don't like to live in the past I like to learn from it.
2019 Staying Active and Eating Healthy
Over the past few years it has been a huge struggle for me to find time to get my lazy butt in the Gym. Well it's not that its so much the lazy part as it is finding time to do so. Working 4-10's does give me a 3 day weekend but me being a homeowner, father, husband, DIY'er, Runner Duck owner...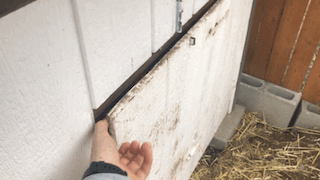 Also taking those power outage phone calls takes up a lot of time. I can sit here making all the excuses in the world but the fact is I wasn't willing to sacrifice something in order to get myself back in shape and maintain that healthy lifestyle. The company I work for doesn't perform the same work activities that my past employer did. It is no where near as physically demanding as it was in the early days of my career as a Lineman. It kept me in really good shape. Having to climb 85 foot poles and scale 200 foot towers day in and day out ain't for no Sissy. :wink:wink. Welp....not no more. My body does appreciate not being abused as much I can tell you that.
Not only was getting to the gym an issue, eating fast food had become a big problem for me. My new position at work as a Serviceman, led to having access to these places that serve "hot food* anytime I want.
7-eleven Taquitos....the Jalapeño and Cream Cheese kind...Game over!!
Not only were the Convenience Stores convenient but then backing them up are the Fast Food Chains. They are right there to pick up any left over hunger that the Convenience store didn't satisfy.
Arby's...Anyone?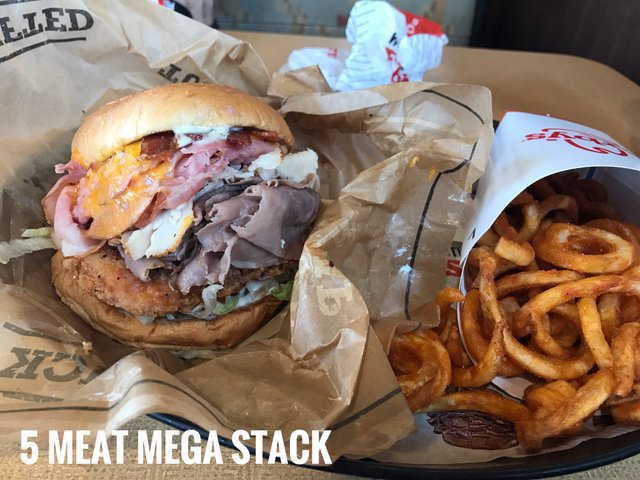 This is a Sandwich
Fried Food - Fake Food - Dead Food - Processed Food - Artifical Food....
Whatever you want to call it, I was eating it. Not to mention the fact that I was drinking 3 travel mugs of coffee in the morning and by the end of the day having an energy drink so I could push through and get some stuff done at the house after work. Sounds really healthy doesn't it??? Mama-Splatts has been shaking her head at me for a long time about this. I kept brushing it off and doing whatever I want.
Not only is eating like this absolutely terrible for you, it costs a lot of money to eat like that. If you follow me at all you know I eat...a lot. I'm 5'11" and weight 175 lbs. I can't gain weight of my life depended on it. Maybe it is the tape-worms I have that keep me thin.

Kidding...totally kidding!!
My food consumption led to me stopping at store 2 -3 times a day. Sometimes spending $10-15 or maybe $20 every time I stopped. Let's just say I averaged 2 stops per day and spent $10 each stop. That's $20 a day to eat junk food or $80 a week (I work 4 days a week 10 hrs a day) or $360 a month. That is being real conservative I might add. How crazy is that!!! $360 dollars a month fuel my body during the week with...
TRASH
Time For Change
The day came when I looked in the mirror and realized what I had been doing was terrible for me. In no way am I bragging but a few months back was the first time I can remember not having 6 pack abs. Working in a horizontal position on a pole requires some serious core strength...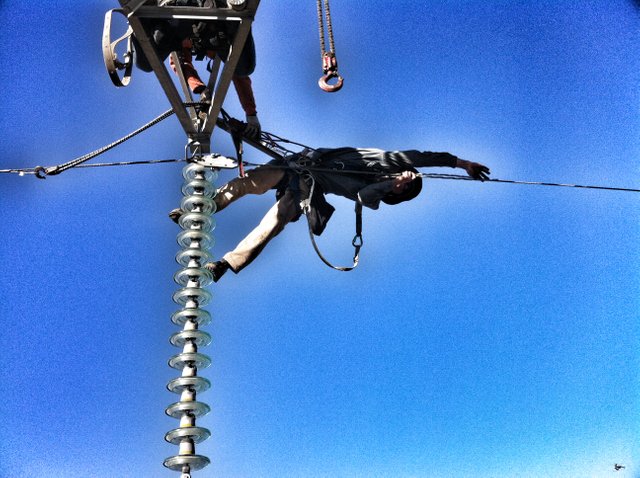 or on a lattice tower standing on insulators. I had to take a step back and it didn't take me long to realize what caused this. Now it was time to....
Get Sh!# Done
For 3 weeks now I have been waking up an hour earlier every morning. Sacrificing that hour of sleep every morning to get my butt in the gym that is available at work. It was a struggle for me to wake up at 5:30 in the past. Super groggy and sluggish, up until after my 2nd travel mug of coffee. I believe the trash I was eating played a big part in this, as well as the crazy amounts of caffeine I was flooding my body with.
I've been working out for roughly an hour a day, at least every working day, for the past 3 weeks. The first week was 4 days, the second week was 5 days and now this week was 6 days. I have been using @actifit app to keep track of each days workout routine and how often I make it to the gym. I only post when I get to the gym or when I do some actual physical exercise. On the weekends, Mama-Splatts joins me for a good sweat session at the gym..a gym date day. She also plans on going daily and I am super excited for her to start working out.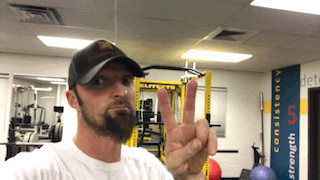 Diet
I'm going to refer to what a doctor once told me, "Your body is a fuel efficient burning machine."
I replied, "Thank you."
That junk food wasn't providing my body the proper fuel or nutrition that it needed. I believe that is a big reason why I felt so sluggish most of the time. To get away from this Fast Food madness I had to start getting meals brought from home and prepped the night before, not just meals but snacks too.
For my after workout/breakfast I have been making my Gut Bomb protein shake. This consists of...
1 cup Organc Oats
1 cups of Raw Milk
1 cup of Yogurt
6 tbsp of Peanut Butter
2 Bananas
1 scoop of Chocolate whey Protein
1 scoop of Bone Broth Protein

This makes about 32 Oz and it sticks with me until about 10 - 10:30 am. Then it's snack time, no more Jalapeño and Cream Cheese Taquitos or Jalapeño Chedder Cheetos. Broccoli, that's right, I place a container of broccoli in the cup holder of my center console of my truck. Some days I dip them in Yogurt Ranch and other days I eat them straight. Whenever I feel like a little snack, pop the top and grab a broccoli floret. Typically Included in my bag of goodies is a banana, apple, string cheese, (shhh don't tell the kids) and sometimes a few crackers with tuna salad.
Eating the dinner leftovers for lunch is a huge money saver. At the Splatts house we really do try and eat a good balance and healthy diet. Accept for me in the past while I was at work. We continue to make our ABC Juice (Apple, Beet, Carrot) a couple times a week. Dinners are typically a fully loaded and balanced meal. Between leftovers and making Egg Salad Sandwiches made from our fresh Duck eggs, and Tuna Salad Sandwiches. (Both of these salads or loaded with celery, onions, bell peppers, avocado and whatever else we feel like throwing in it) I am not only saving money but eating a lot healthier also.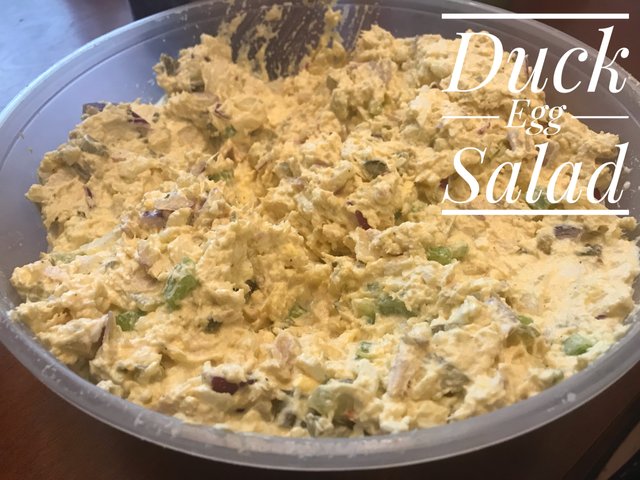 Also I have been keeping a jug of water in the cab at all times. So I am drinking a lot more water than I ever have during these winter months. As much as I do like that Fizz and the burning throat feeling from soda pops and energy drinks, water just makes me feel so much better. In the past 3 weeks I have only had 2 energy drinks. After I drank them, I thought, "Why on God's Green Earth did I just buy that and drink it!!??" I wasnt tired or anything!! I was just on autopilot is all.
Results of Getting Sh!# Done
All I can say is I just feel better all around. Both mentally and physically I feel more awake. Waking up at 4:20 A.M. isn't an issue. My alarm goes off and I get up feeling refreshed. I barely get 1 travel mug of coffee drank in a day. Normally I would drink a full mug on my way to work. Then another while sitting through the morning meeting. Now, I have no problems staying awake while reading books with my kids before bedtime. Yet, when I hit my bed...lights out!!! I sleep like a baby and don't wake up at all....Well not that I know of anyway.
This last week I have noticed that my mental clarity is so much better. My focus is more easily maintained as of late. My brain is like my metabolism, it runs at a constant Mach 3. This is a huge plus for me, especially when I have so many different tasks to complete in a day at work. Focus on one item until completion, then onto the next. My attitude towards my kids has been totally different, in a good way. My patients isn't so easily tested.
Why do I do this?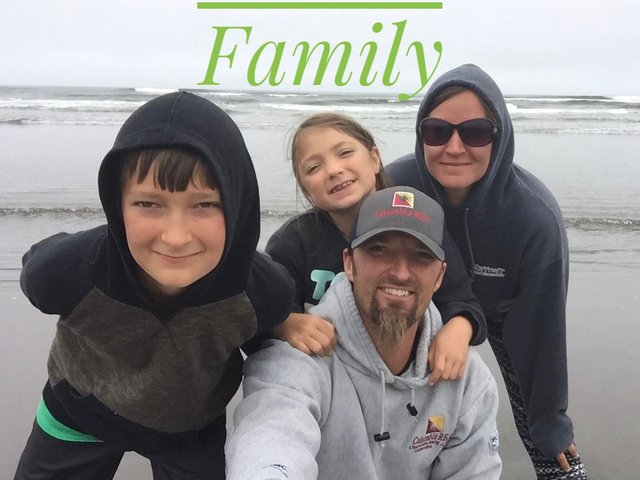 Family
I know that by maintaining an active and healthy lifestyle, I will able to make as many memories with my Wife and Kids as possible. All while living this thing we call....LIFE
Until Next Time...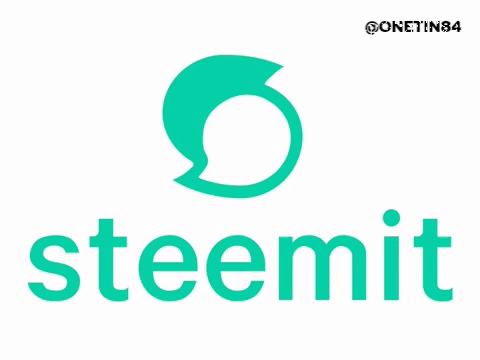 Steem On
and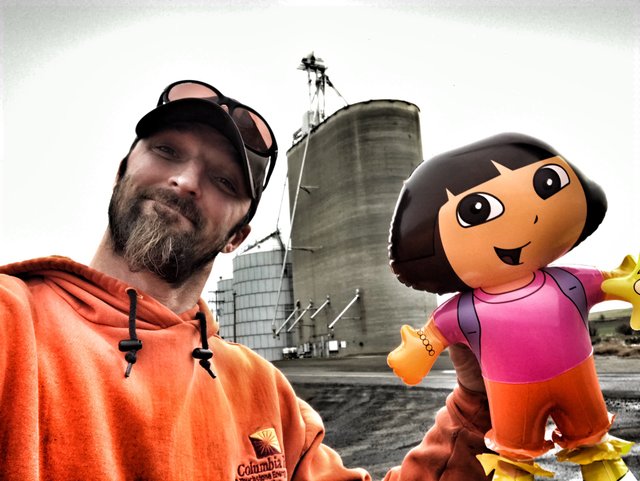 Wait???...
Umm...
I found Dora Exploring when I was at work a couple weeks back
Just thought you all should know
Cheers