I just got Landjäger at a US Airport.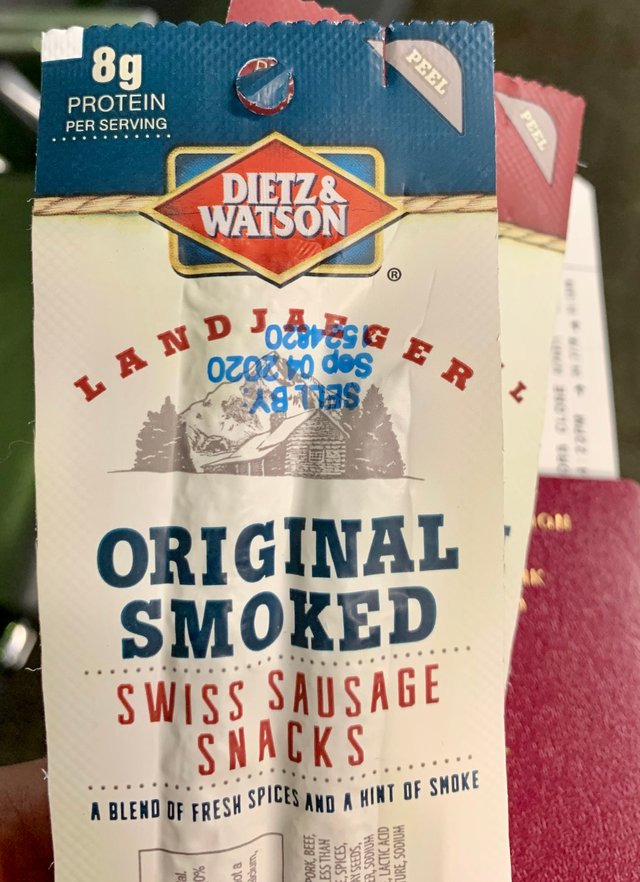 Landjäger is my favorite german snack for on the go. They are a bit like salami but more yummi and made in a way that you can eat them just like that.
Now this version I got here is about the worst version of Landjäger I have ever had, but better than any beef jerky or similar snack available in the US.
They just come with improvement potential.
I am stoked