Dear Steemians! ;) I would like ot share with you a handful of practical information about traveling to Georgia and all over Georgia. I'm not going to do any photo relation from my trip, nor am I going to tell you which places are worth visiting, because you can find a lot of that in the internet. Instead I will focus on current practical tips about this country, because there is not much of information like that in the internet. Moreover, all the photos were taken by me.
I've been in Georgia 3 times so far - in years 2017, 2016, and 2014. Each time it was a vacation trip - at least 10 days long.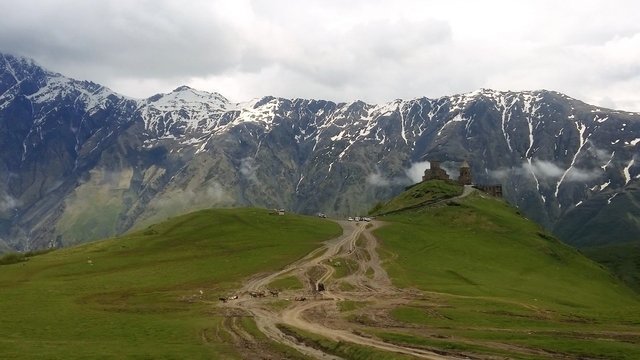 Kazbek
Why Georgia?
Because there are not too much tourists or holiday resorts there yet. Because Egypt, Tunisia, Turkey are not as safe as before. Because the weather is nice and the sea warm. Because it's not expensive. Because it's safe. Because it's oriental. I think that's enough. ;)
How do you even get there?
In my humble opinion, the only option is traveling by an airplane. You can try traveling by car through half of Europe, Bosphorus Strait and all of Turkey but it's quite a hardcore choice ;).
A cheap airlines Wizzair's airplane takes off from Katowice and lands in Kutaisi. The cost of the two way ticket for two people with one checked baggage is about 800 - 1000 PLN (or 210 - 270 USD). Kutaisi is quite a big city in central Georgia. Unfortunately there is not many tourist attractions, so you have to arrange transpotration for yourself to get to other places. Another option is taking a LOT (my national airlines) plane, straight to the capital of Georgia, Tbilisi. In this case the tickets' cost is about 3000 - 5000 PLN (or 810 - 1080 USD).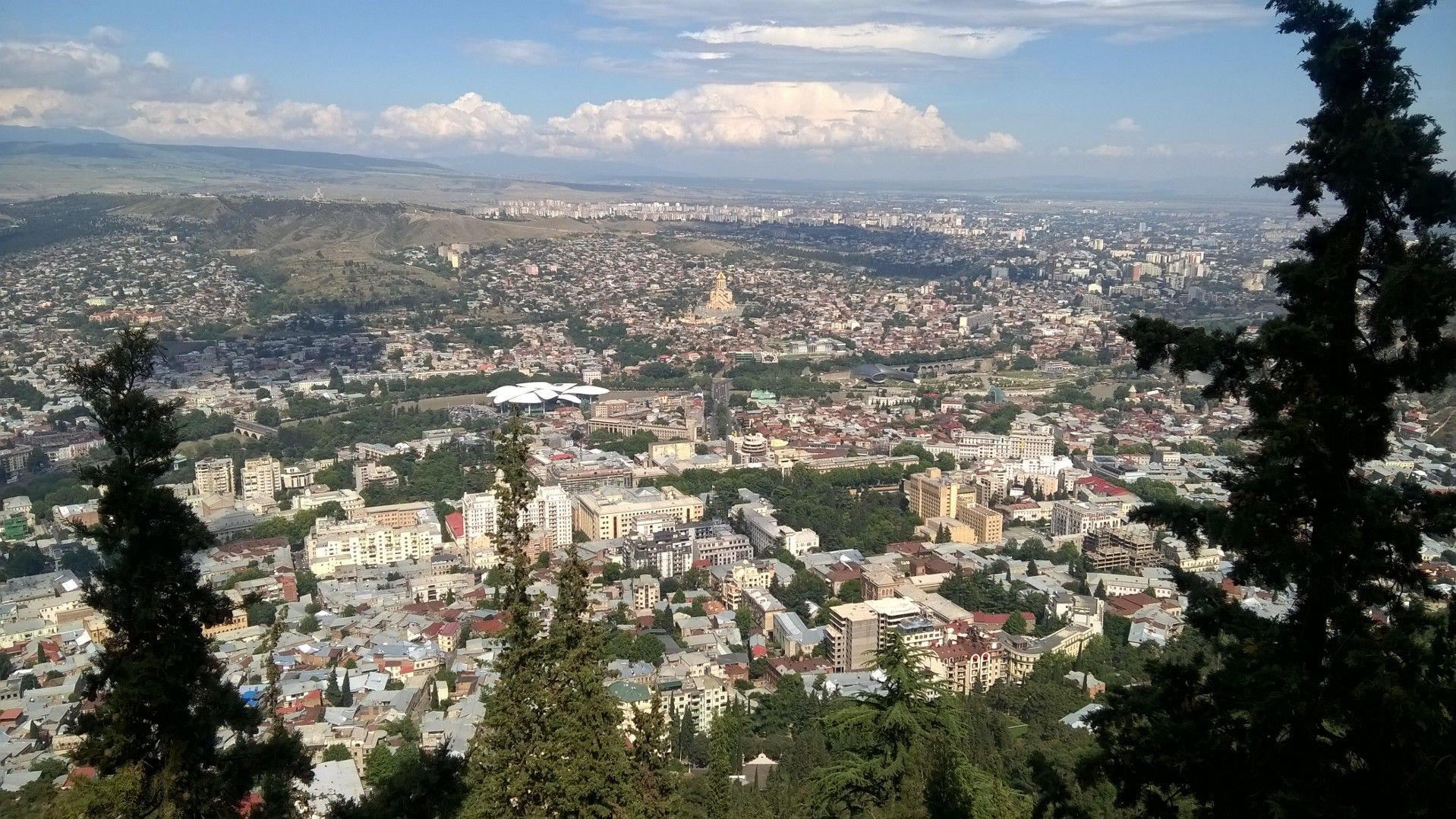 Panorama Tbilisi
Georgia is not that cheap. Money, cash, dough.
No, Georgia is not actually cheap. In Georgia it's just different:
Cigarettes - 3 - 1 USD
Beer 0,5l - 1 USD
5 stations by subway - 0,25 USD
Milk 0,5l - 2 USD
sausage- 20 - 30 USD / kg (?!)
Strawberry yogurt - 1 USD
Milk chocolate - 1 USD
Bread - 0,5 USD
Generally, the prices are simmilair to the ones in Poland. Cigarettes, some alcohols, and bread are much cheaper. On the other hand, dairy products, cold meats, imported sweets, and drinks are much more expensive.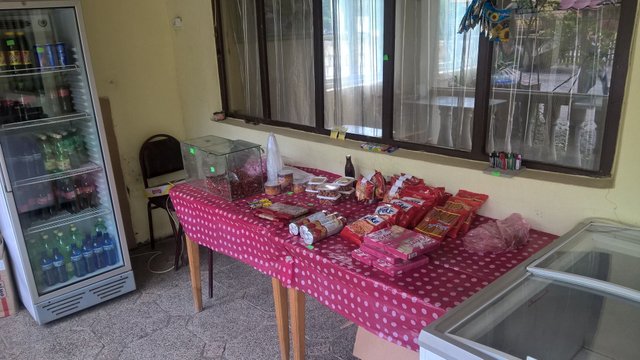 First shop I encountered on the Kutaisi - Tbilisi route
What kind of money should you bring? Should you buy lari (georgian curreny) in your home country?
No, it would be much wiser to buy American Dollars (don't buy Euro) and exchange them in Georgia. Why Dollars instead of Euro? That's simple, sometimes when you want to pay for something in foreign currency, the conversion rate is 1USD=1EUR :P
I'll pay contactless.
Payment cards - except for fancy restaurants, expensive supermarkets, and hotels you can't really use your card anywhere. Cash only, friends.
Do you speak English?
No, I don't. And that's the big problem. If you think that people in Poland speak poor english, you're wrong. Of all the people I've met in Georgia only a few knew English on at least comunicative level (inluding the lady at the tourist information). The hotels, restaurants, parkings, clubs, shops, or even airport workers - hardly ever anyone dares to say something more than YES or NO.
Do you speak Russian??!! And everyone starts talking at once. I think everyone in Georgia speaks fluent Russian. ;)
The alphabet? Strings of worms and sticks. I can distinguish maybe 3 letters ;). Not one normal person is able to read this. The alphabet is fully Georgian, and it doesn't resemble any other alphabet.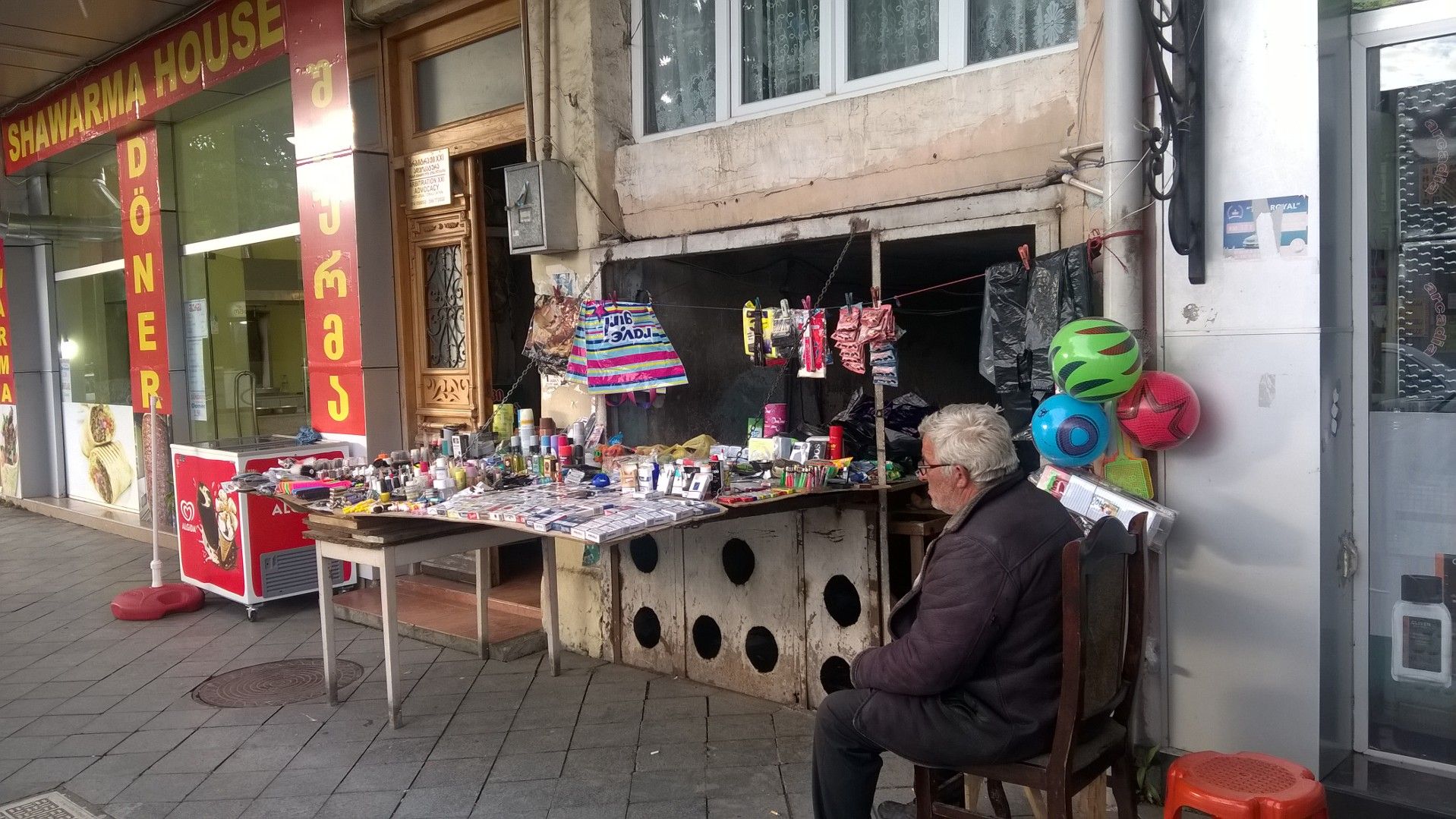 An ounce of trade is better than a kilogram of work
Police - is Georgia safe?
I have never seen as many policemen per capita anywhere as in Georgia. Sometimes I was under the impression that one third of all adult men works in some kind of uniformed services. Police cars? Ladies and gentlemen, they look like they were taken straight from American highways - Fords, reinforced bumpers, loudspeakers on roofs. In Georgia even parks have their own policemen/guards... Don't try to bribe or argue with the police. They don't accept bribes and don't like anyone being disobedient. Tell them you're tourists and stay calm.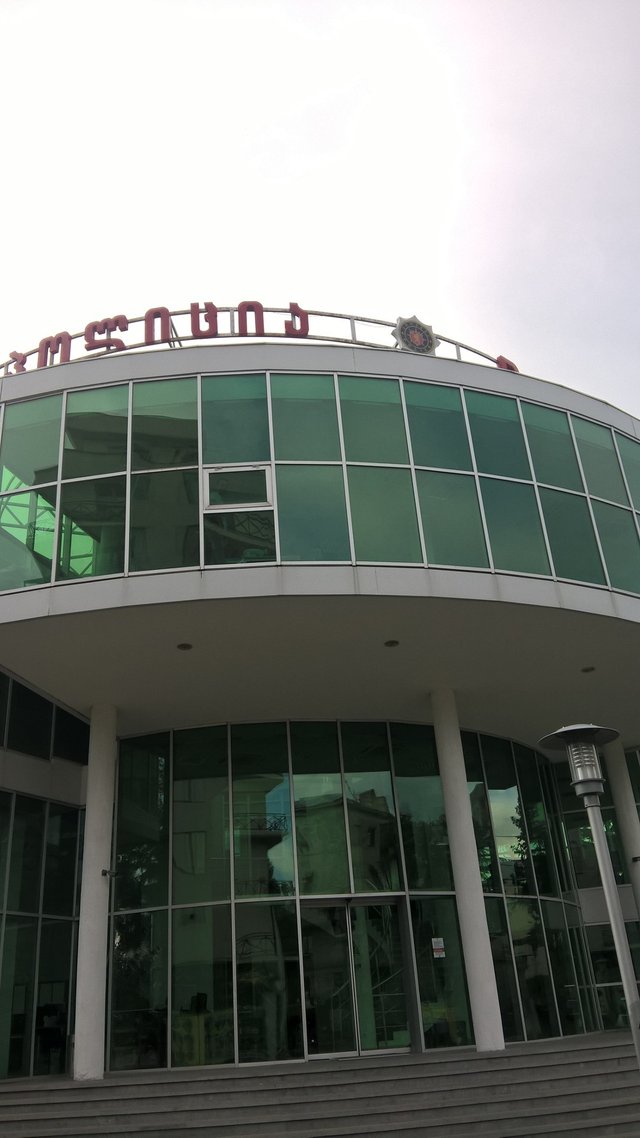 Let's say you're in an awful place - buildings and the roads are falling apart. What would be the best looking building around? The police department :)
Thanks to all that, I've never witnessed any common crimes. I walked around the worst districts of Tbilisi, resembling some kind of post-apo scenery, but no one ever attacked me. Okay, I lied. Once, a gypsy child clung to my leg to beg for some lari. Quick help from native Georgians and I was free.
No one will attack you, more likely you'll get hit by a car! Any traffic regulations are more like slight suggestions how should you drive. Traffic lights, lanes, road signs - all those are there, but nobody really cares. One time I asked the taxi driver (in Russian), why is the car ahead of us driving with emergency lights on. He said "You know, sometimes if someone is in a hurry, they turn the emergency lights on" ;_;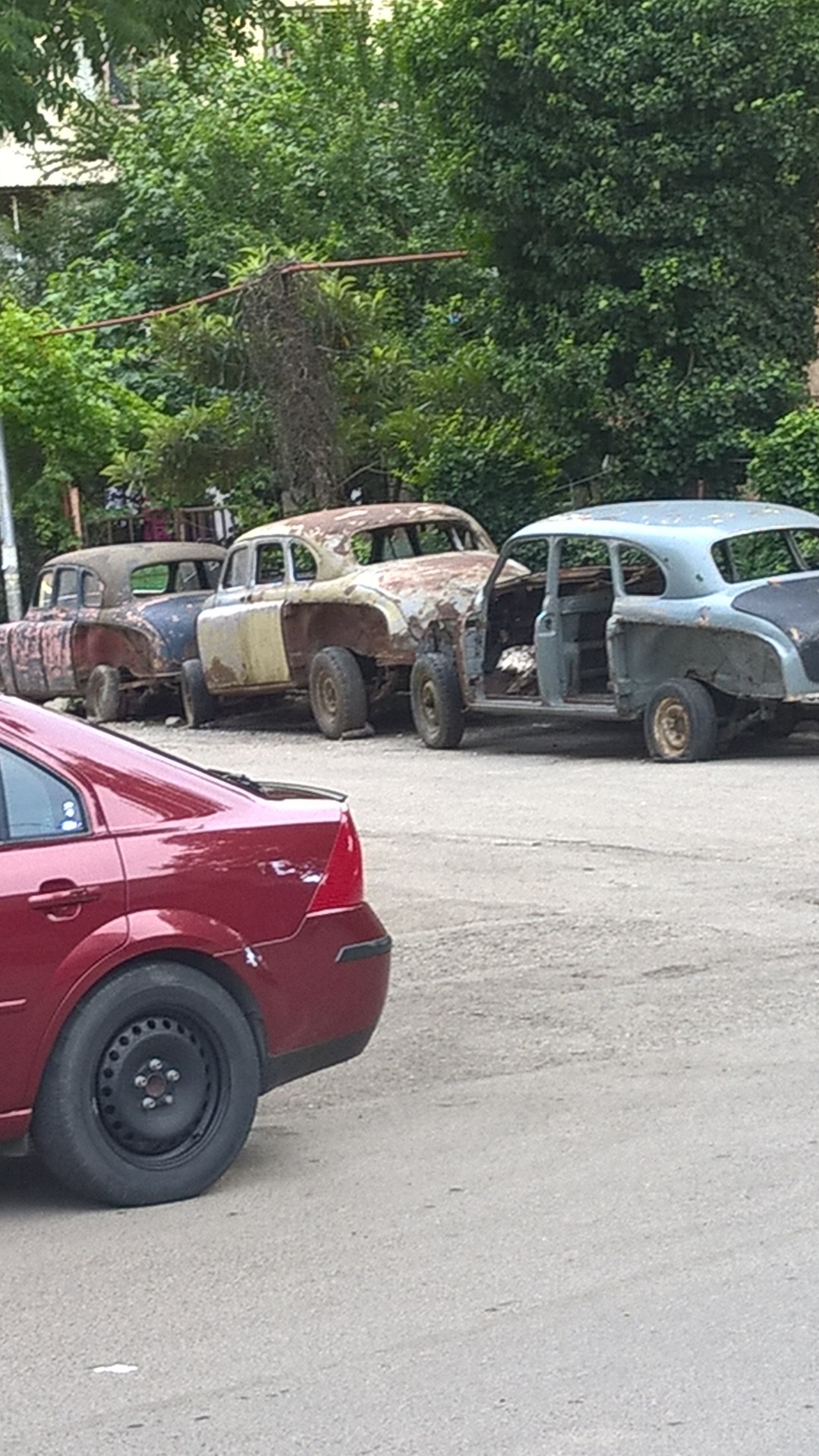 Modern and classic combination
---